Americanfreak
Enemy Territory Quake Wars Radio Pack : by AmericanFreak
« Page 7 | Page 9 »
Next I needed to make the piece that filled the lower section of the bays to continue the look of the case.
I took some aluminum and bent it into shape.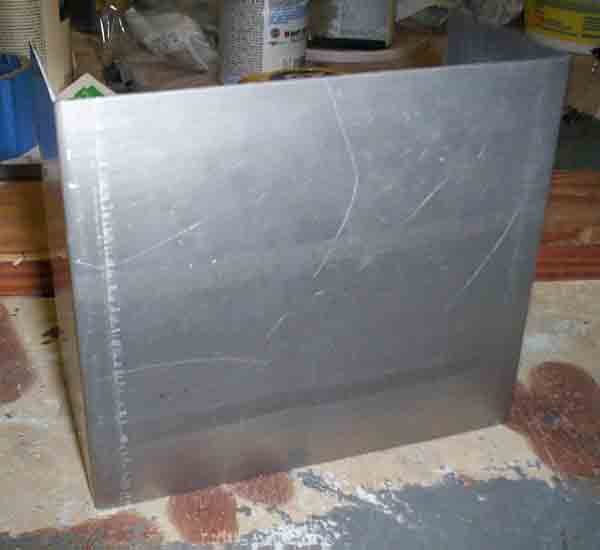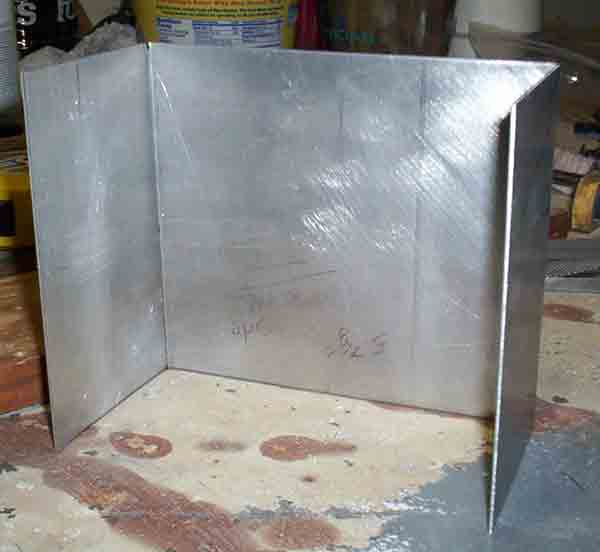 I then made a second piece to make the square with the x in it. I laid out the design, drilled lots of holes along the edges, then used my dremel to cut out the unwanted sections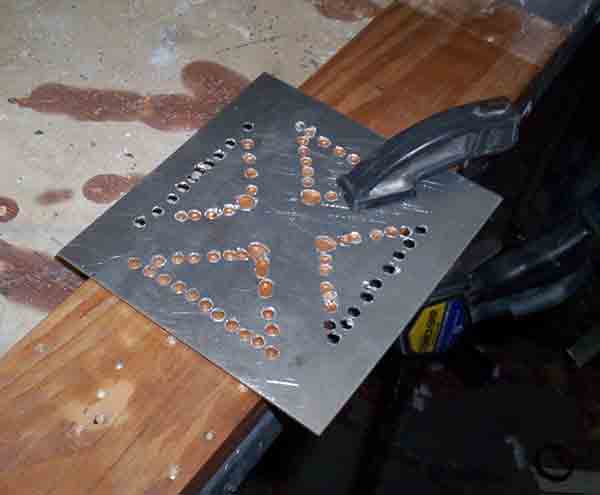 I hand filed the edges smooth to get the design right.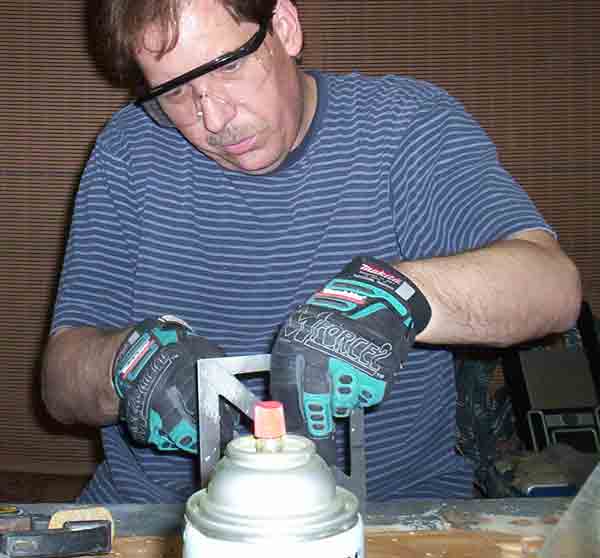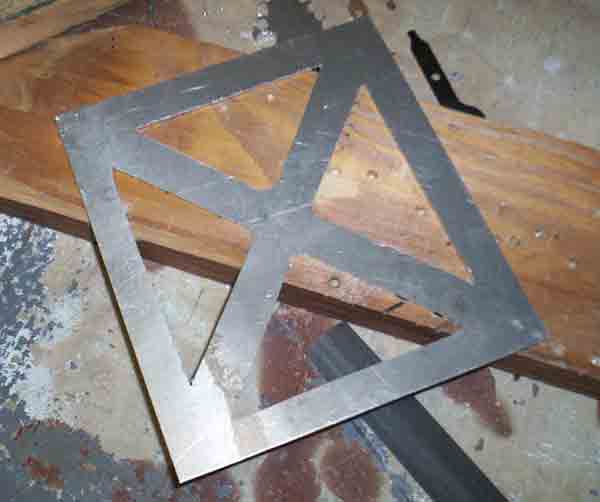 I beveled the edges of the straight pieces and then sanded it to a nice finish. Too bad I had to paint it.