« Introduction
|
A Closer Look at the Liqtech II 360 »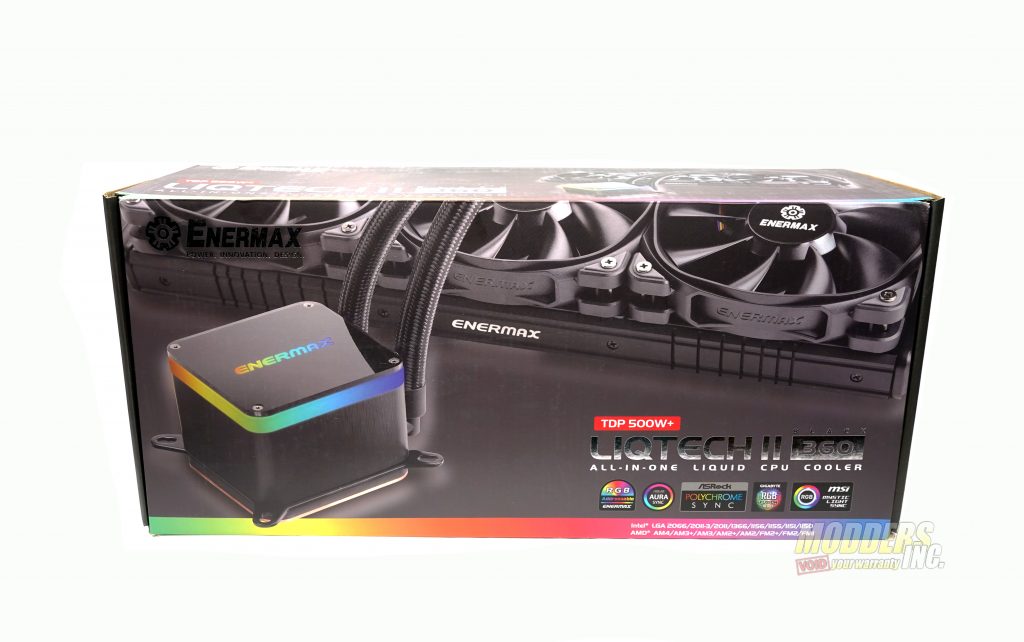 The Front of the packaging has an image of the block and pump combo, with the RGB lighting illuminated in the foreground. In the background, there is an image of the 360 mm radiator with the three 120mm fans installed. Printed on the bottom right corner is the Liqtech II 360 branding, Below that are badges for the several different RGB software that the Liqtech II supports.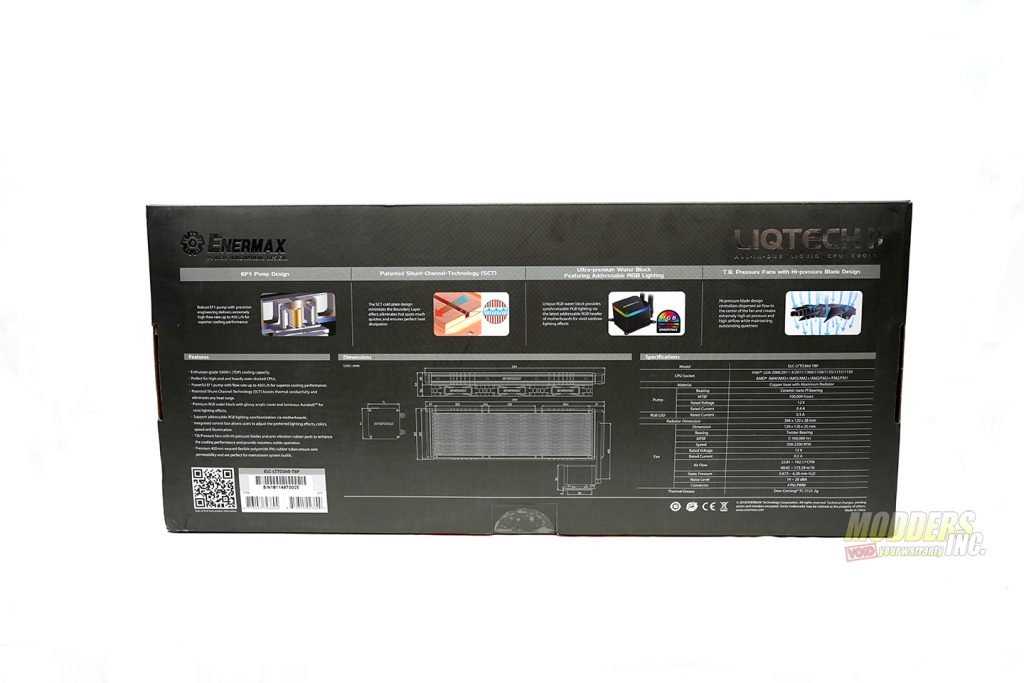 The back of the box has a lot of information on the Liqtech II. Across the top, they touch on some of the key features of the Liqtech II 360. Enermax also has a complete list of features listed to the left. Next, there is a diagram of the length, width, and height of both the pump and radiator. There is also a chart with the specifications of the Liqtech II to the far right.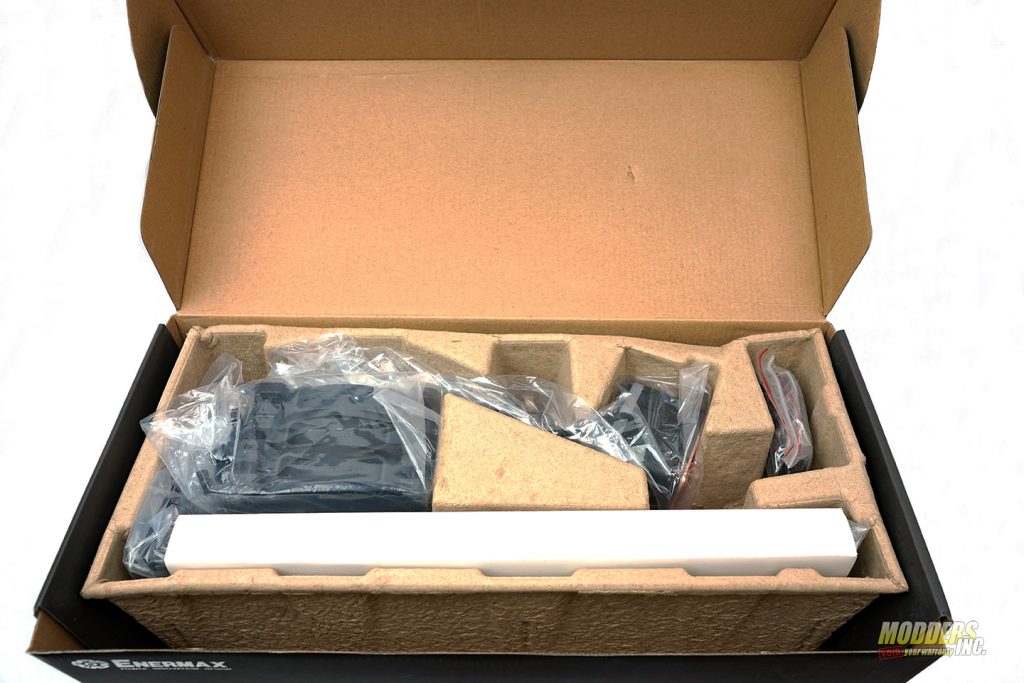 The Enermax Liqtech II comes packed is a formed cardboard tray. The cooler and fans are wrapped in plastic. The radiator has a protective sleeve over it to provide extra protection. Although I do prefer this style of packaging over traditional styrofoam, I'd rather it be backed in soft foam. But that isn't really that big of a deal.