« Packaging
|
Test System, Testing Procedures and Performance »
A Closer Look at the Liqtech II 360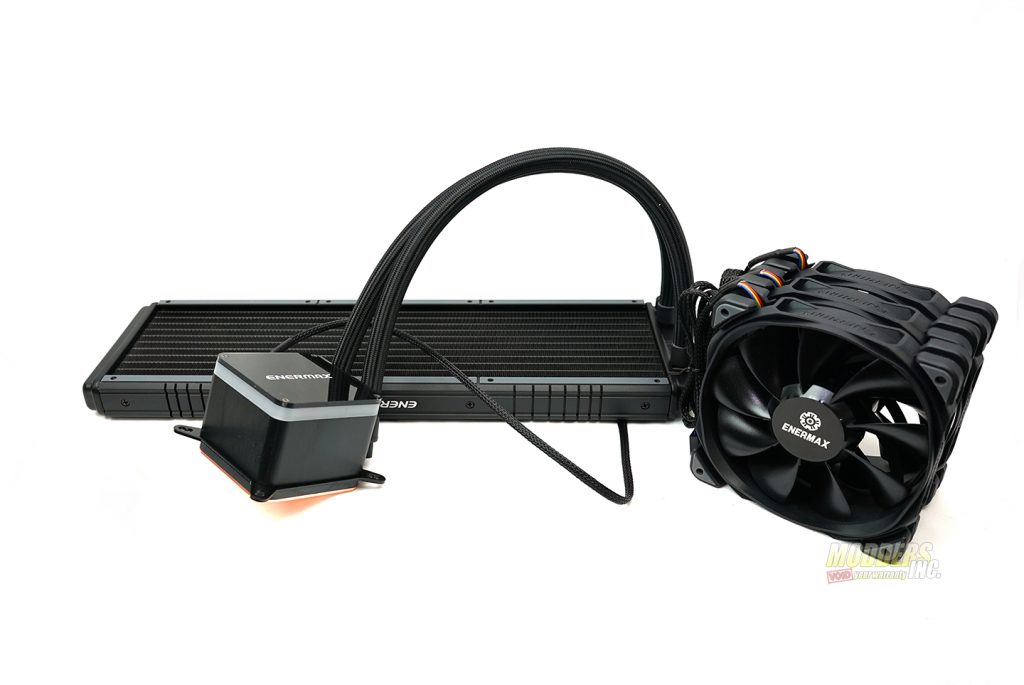 The Enermax Liqtech II 360 looks much like any other 360 mm all-in-one, or AIO cooler. However, Enermax is advertising a monster 500 watt TDP for the Liqtech II 360. It supports both Intel and AMD modern sockets, with the exception of AMD's TR4 socket. Enermax makes a specific model for the TR4 socket.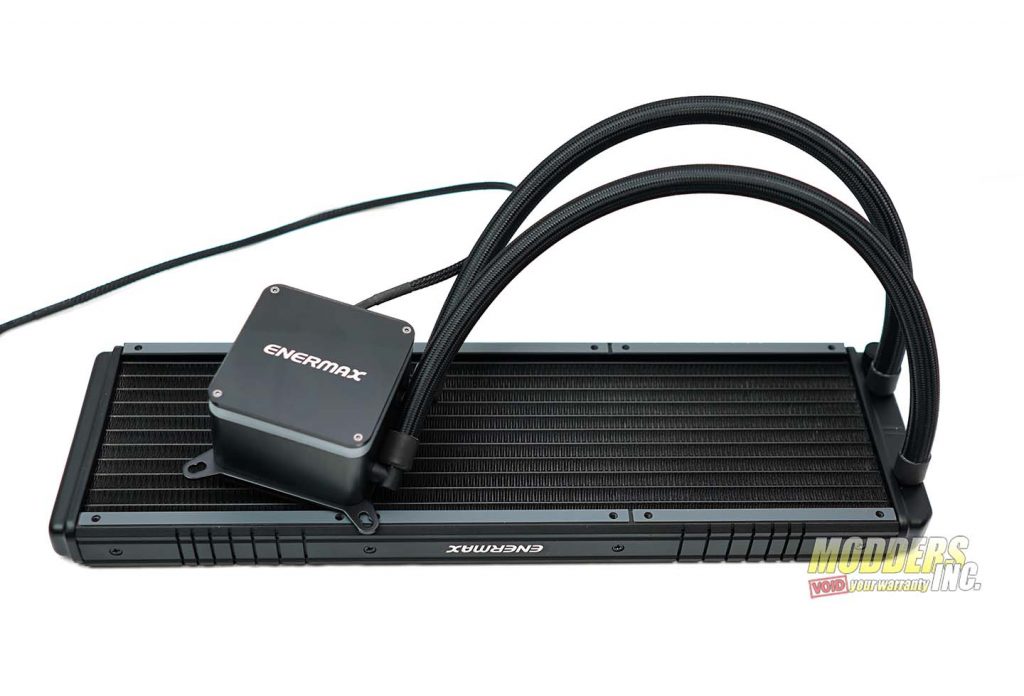 The radiator for the cooler measured 394 mm long x 120 mm wide x 28 mm in thickness. The Liqtech II 360 supports three 120 mm fans. It comes packed with three static pressure fans. The fans measure 120 x 120 x 25 mm. The fans have a high-pressure blade design that increases cooling performance. The fans come equipped with anti-vibration rubber pads in the corners to prevent noise and ensure noiseless operation.
The block and pump combo measure 71 mm in length, 71 mm in width and 60 mm in height. The actual cold plate is 56 mm in both length and width and 3 mm thick, at its thickest point. The cold plate on the Enermax Liqtech II uses their patented shunt-channel-technology (SCT). The shunt-channel-technology is designed to boost thermal conductivity and eliminates heat surge by increasing coolant flow. The SCT allows heated and non-heated coolant to swap channels and increase utilization rates.
The Liqtech II features a powerful EF1 pump design with flow rates up to 450 liters per hour. The EF1 pump, on average, moves seven times more fluid than the average AIO pump. The average AIO cooler moves about 65 liters per hour. The EF1 pump delivers a very high flow rate, designed to increase cooling performance.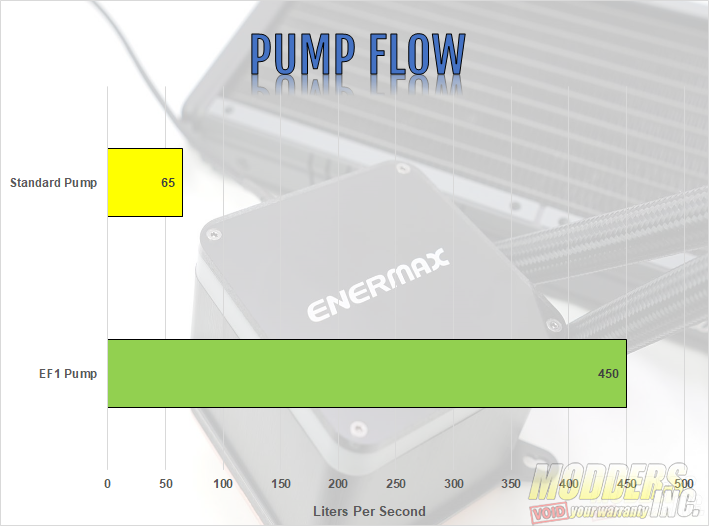 The Enermax Liqtech II uses flexible, 400 mm polyamide rubber tubing. The rubber tubing has a layer of flexible polyamide weaved through the tubing. A polyamide is a synthetic polymer, the most common of which is nylon. The polyamide layer ensures the tubing is impermeable. The tubing is covered by nylon sleeving. This makes the cooler more aesthetically pleasing.
Installation of the Enermax Liqtech II 360 was rather straight forward. The Liqtech II 360 comes with a universal backplate. One side is for modern Intel sockets and the other for modern AMD sockets. First, push the pins through the proper holes for your socket. In the case of this review, it was the LGA 1151 socket. Next step, you use the plastic washers to hold the backplate to the motherboard. The Liqtech II 360 comes with nuts with springs attached. This is what is used to affix the block to the motherboard. A Philips head screwdriver is then used to tighten them down.
The Liqtech II features an Aurabelt waterblock with addressable RGB lighting. The lighting can be controlled by your motherboard and is supported by all major RGB software from the board partners. This includes RGB Fusion, Mystic Light and Aura Sync. However, Enermax also includes an in-line RGB controller as-well. This is useful if you have an older motherboard, without RGB headers. There is a 4-pin connection on the same side of the pump that the PWM connector come out of. This 4-pin connector connects the RGB lighting on the pump to either an RGB header on your motherboard or to the in-line RGB controller that comes packed with the Enermax Liqtech II 360. One of my favorite accessories that come packed with the Enermax Liqtech II 360 is the 3-way PWM fan splitter. This allows you to only use one fan header on your motherboard for the 3 fans packed with the Liqtech II 360