Article Index: >>
Page 2 »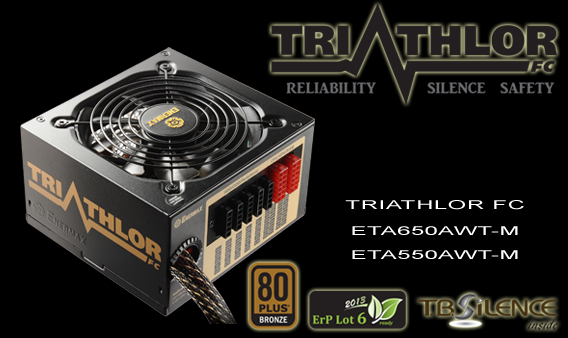 Power supplies need to keep up with trends as much as cases do. If there is one constant in the technology environment, its that "change is inevitable" . The Enermax Triathlor FC is a new entry by Enermax to the mid-range PSU market. The "FC" is for "flat cable", and is an accessory modular unit, meaning the primary 24 pin motherboard cable and the 4+4 pin 12v CPU cable are hard soldered to the unit, but all molex and SATA connectors are modular and optional. Does this 550W power supply have the design to deserve your hard earned money? 
Read on! 
Review Sample Provided by: Enermax
Product Name/Link to Website: TRIATHLOR 550W ETA550AWT
Product was given in exchange for work done to produce this review.
Article Index: >>
Page 2 »