Network Hardware
EnGenius ESR530 Dual Pack Home Mesh Network Review
EnGenius ESR530
« Introduction and Packaging
|
Speed Test and User Interface »
The device dimensions are 5.78 × 5.90 × 7.58 in and weights about a pound. The entire outer shell is made from white ABS plastic. On the front of the device, there is a small multi-colored LED. This LED provides the status of the device. On the back of ESR530 are three rubber feet which keeps the device stable on flat surfaces.
There are four connectors on the back of the unit, a power connector, WAN jack, LAN jack, and a USB jack. The ESR530 has four antennae. These antennae support both 2.4 GHz and 5 GHz networks. If you have any need you would want to factory reset ESR530, you can hold the reset button (located on the back of the unit) for 10 seconds and the device will restart and reset itself to factory default. Note: USB 2.0 connector could be used to attach a storage device.
Internal chips which are responsible for 2.4 and 5Ghz are nicely hidden with aluminum covers. This is done to prevent any outside RF interference. On the opposite side of the PCB are the external connectors/jacks. There were no visible over fluxing spots or bad soldering on the PCB.
ESR530 has an internal DDR3 RAM by NANYA NT5CC128M16JR-EK.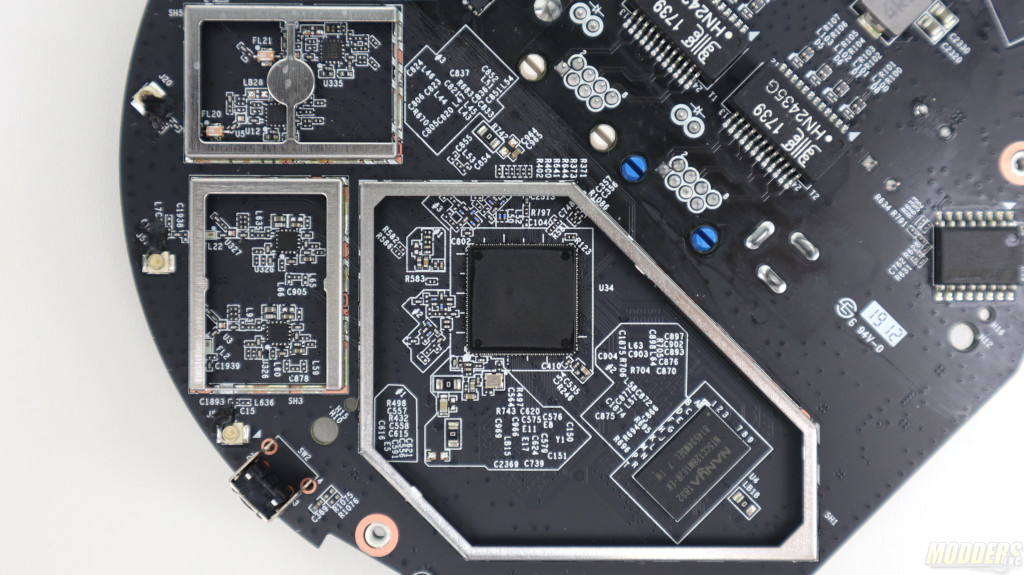 Qualcomm (unmarked) controller is being used for 5Ghz connectivity and also responsible for Ethernet connectivity. I was unable to read the marking on the other Qualcomm chip as the second chip supports 2.4Ghz connectivity.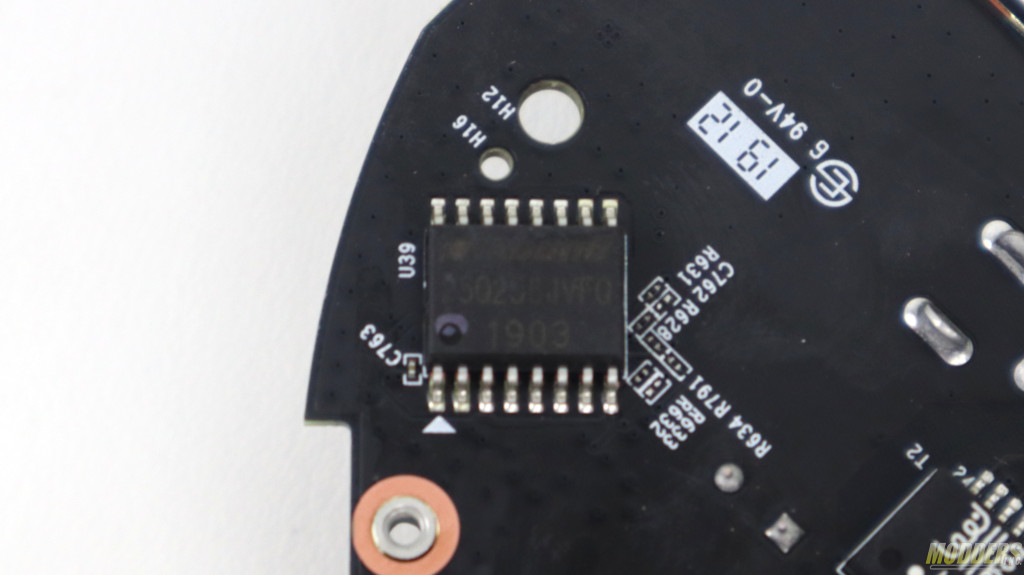 Flash Memory is being provided by Winbond (W25Q256JVFQ).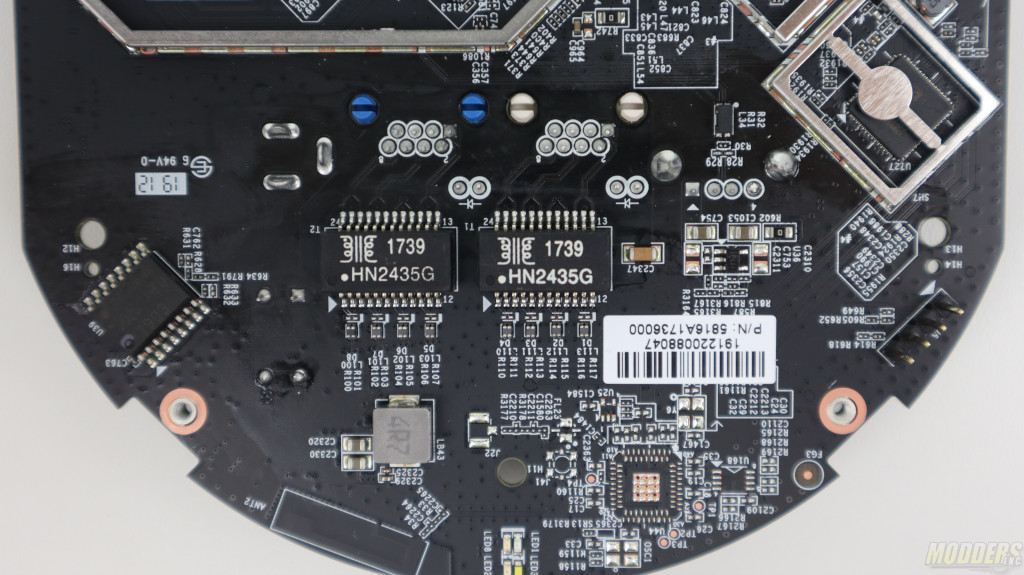 Power amplifiers are by MINGTEK HN2435G used to amplify the signal.