Network Hardware
EnGenius ESR580 Dual Pack Home Mesh Network Review
EnGenius ESR580
Closer Look at EnGenius ESR580 »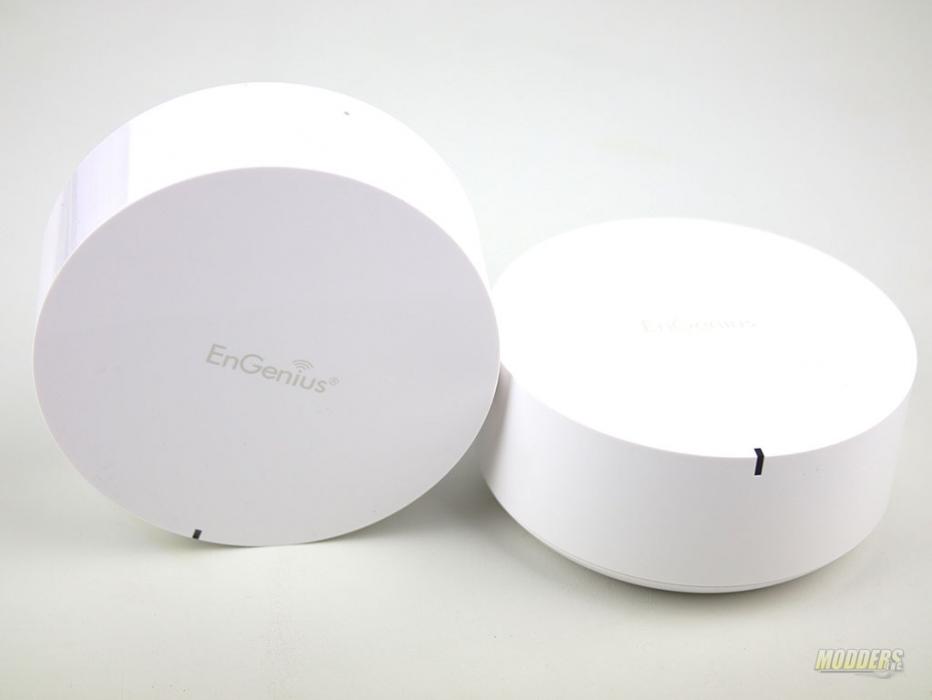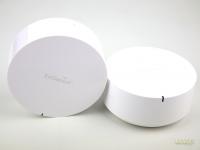 A few months ago I reviewed the newest WiFi Mesh system by EnGenius, ESR530. Home Mesh networking is becoming an affordable solution that provides great coverage to a multi-floor dwelling. I was very impressed with the ESR530 kit and even recommended to some of my friends. Recently EnGenius released a new version of their home WiFi Mesh system, ESR580. ESR580 is a Tri-Band WiFi Mesh system that is visually pretty much identical to ESR530 devices and could be easily integrated into an existing EnGenius ESR530 network with ease.
Review Sample Provided by EnGenius
Product Name: ESR580 Dual Pack
Price at time of review: $239.99 MSRP
The product was given in exchange for work done to produce this review.
Product Highlights
The EnGenius ESR580 Tri-Band Smart Whole-Home Wi-Fi System delivers the strongest Wi-Fi to eliminate dead zones and support high traffic demands with ultrafast 11ac Wave 2 speeds. The Tri-Band mesh router delivers uncompromised 2200mbps wireless speeds and connectivity without interruptions. Experience complete network control with easy network set-up and management with EnMesh.
The hottest high-tech 11ac Wave 2 using MU-MIMO and Beamforming technology
Ultrafast Tri-Band mesh technology automatically detects the best connection
Simplified smart mesh Wi-Fi means no unsightly wires & annoying software
Wall-to-wall wireless coverage eliminates dead spots & connectivity frustrations
Complete worry-free network control belongs to you
The EnMesh Mobile App guides you step by step through a simple, stress-free set-up
Customize parental controls and network management easily via the EnMesh Mobile App
No Specifications are available from the manufacturer.
EnGenius did not include any technical information on this product.
Just like the previous model ESR580 comes in a cardboard packaging. All the information on the packaging is identical as well with an exception of the model number on the bottom of the package.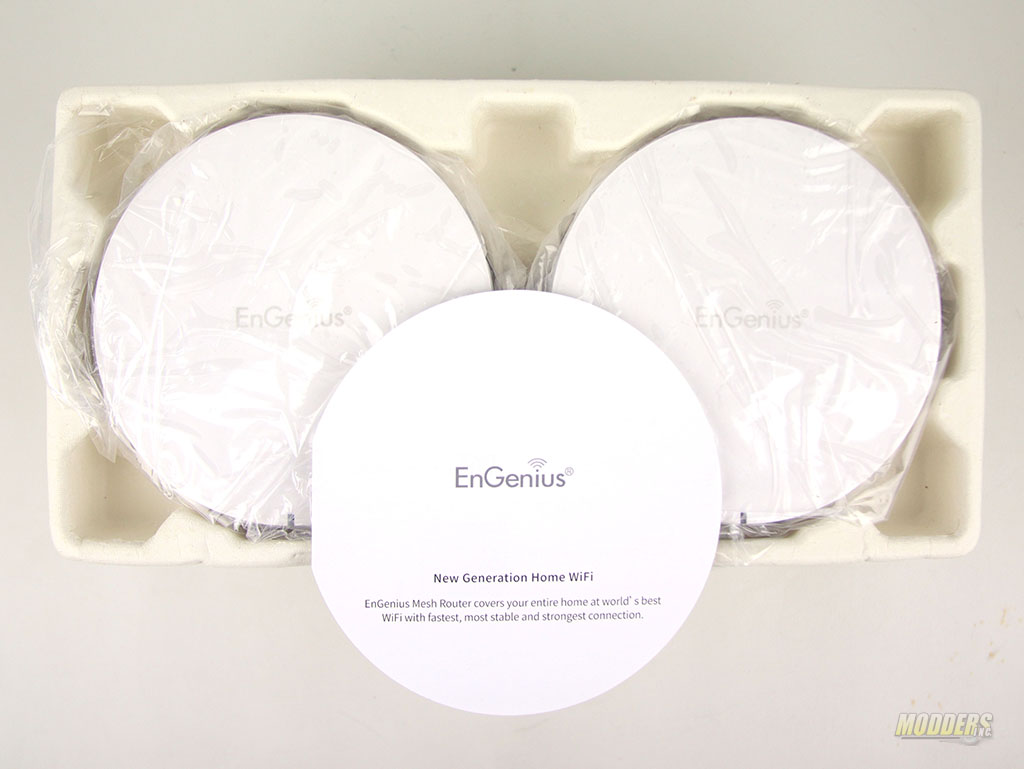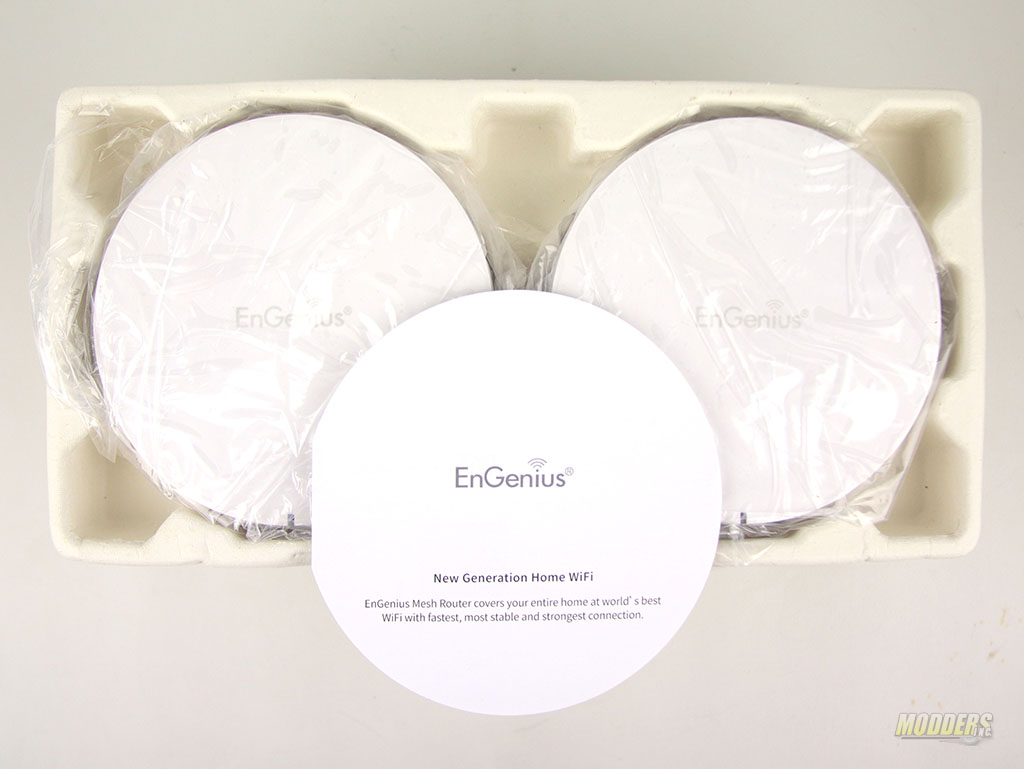 The ESR580 kit comes with two ESR580 devices which are secured in a recycled enclosure. The packaging is light but holds devices securely while in transport.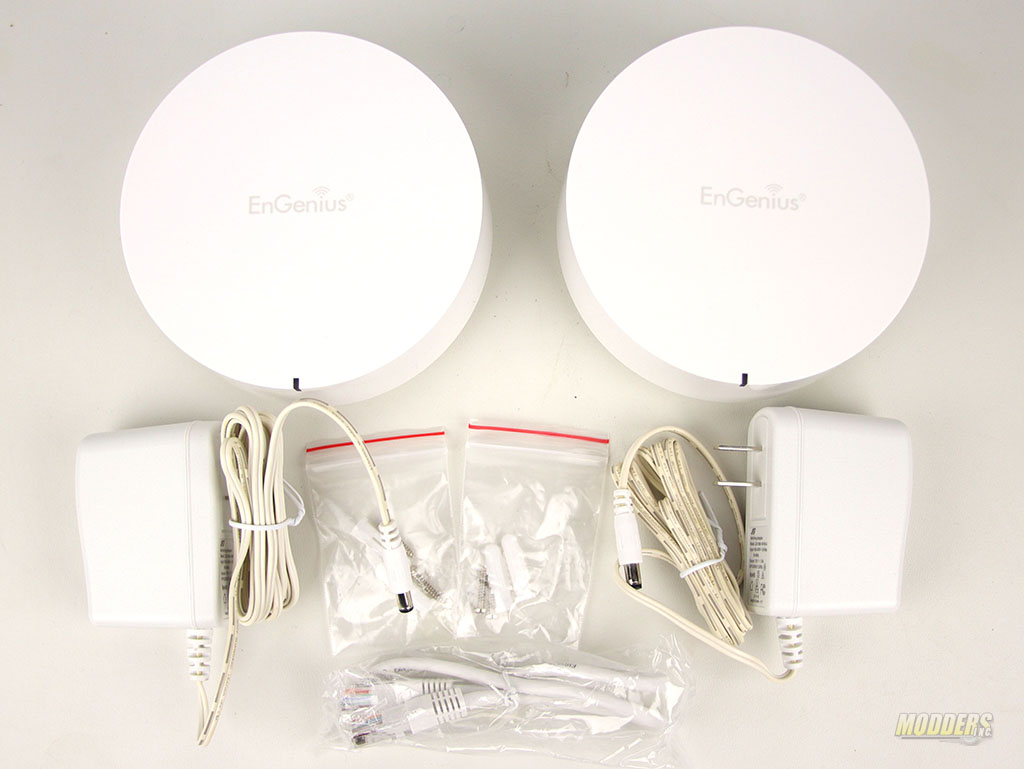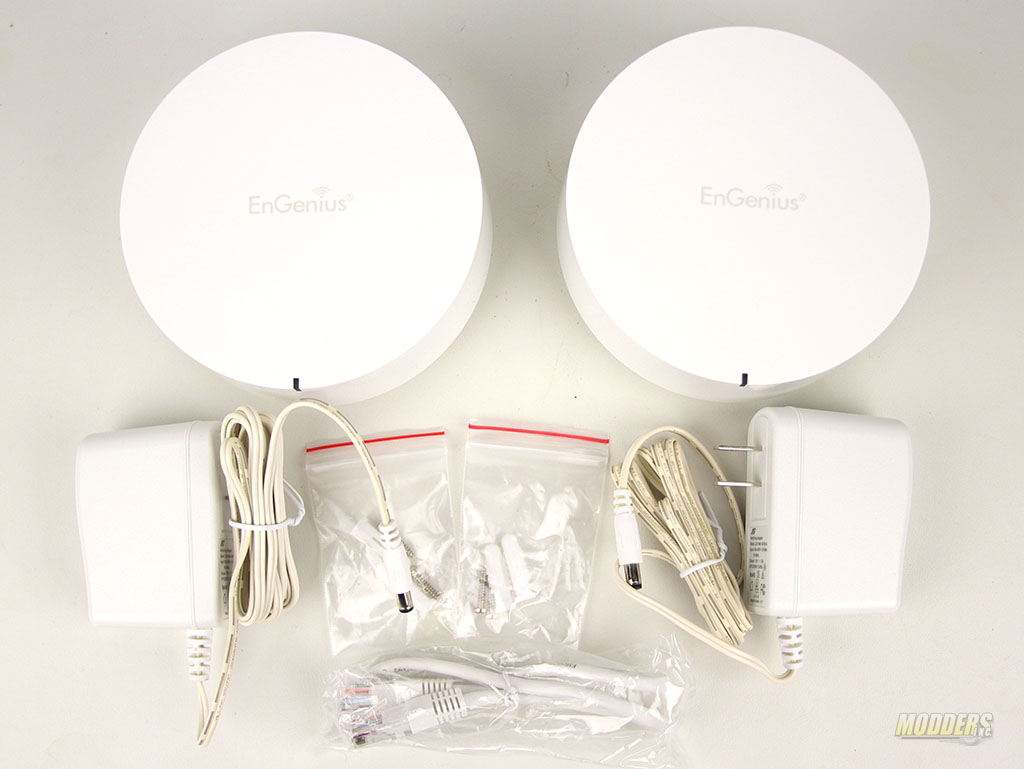 The whole package comes with everything you need to get started with mesh networking for your home. Each ESR580 comes with a wall-mount power supply, two screws for a mounting unit on the wall, and an Ethernet cable to connect to your home network.