« A Closer look continued
|
Test System and Testing Procedures »
UEFI and Overclocking
EVGA puts overclocking at the center of their UEFI implementation. Unlike other manufactures, there is no other version of the interface, such as EZ or Easy mode. What you see is what there is. Honestly I like EVGA's interface. In my opinion, it is easy to use and everything is easy to find. I don't have to go digging around in the interface to find what I want. At the top of the interface critical information is shown about the CPU, clock speed, CPU and memory voltage, number of memory slots populated, and CPU and VRM temperatures.
As stated above, EVGA puts overclocking as the first menu item. Here you can adjust both CPU clock and voltage settings. As far as overclocking goes, I was easily able to push the Intel i7 6950x to 4.3 GHz with 1.34 on the Vcore.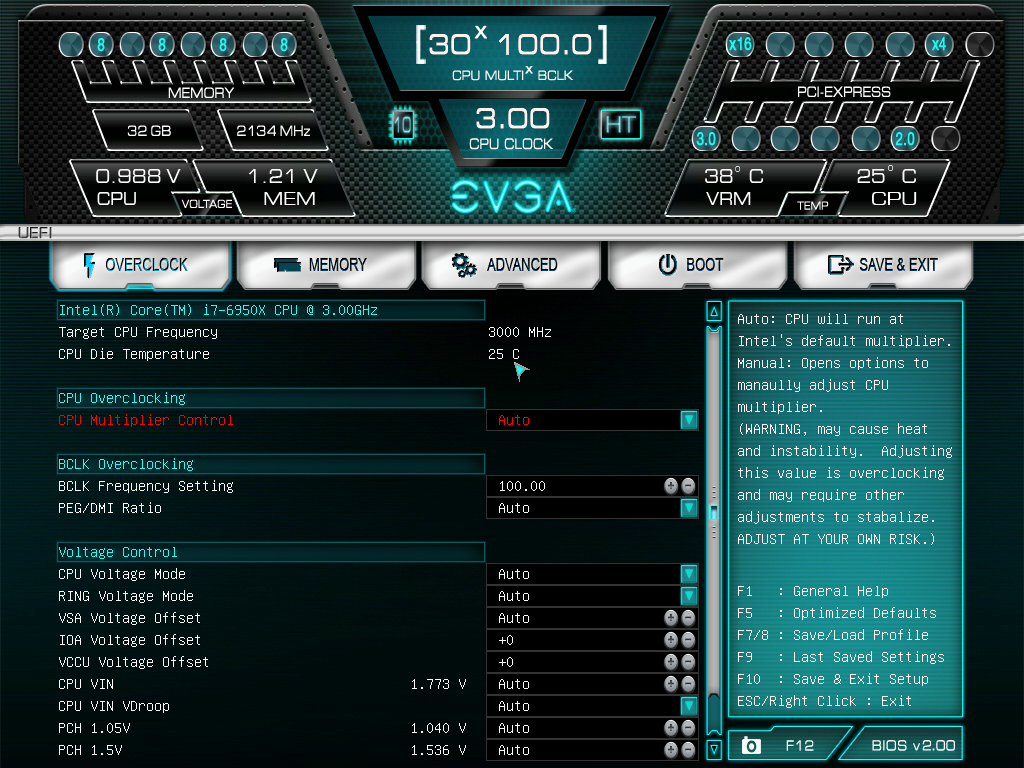 The memory tab on the menu contains all the configuration options for the RAM speeds and voltages on board as well as enabling XMP.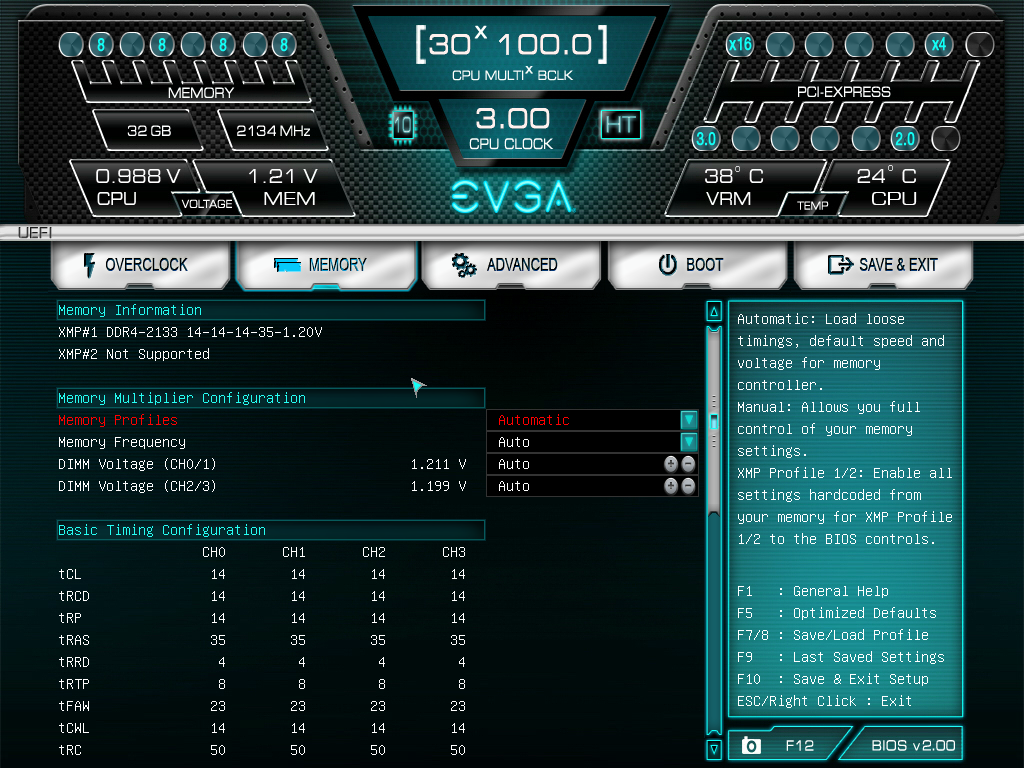 The rest of the BIOS hasn't changed from previous EVGA motherboard reviews.