« Subsystem Benchmarks (storage, networking, & gaming)
In my opinion, EVGA tends to be a no frills type of manufacture. But don't get me wrong, no frills doesn't mean the performance is lacking. RGB LEDs for example, while it is nice, not everyone wants or needs them or wants to pay extra for them.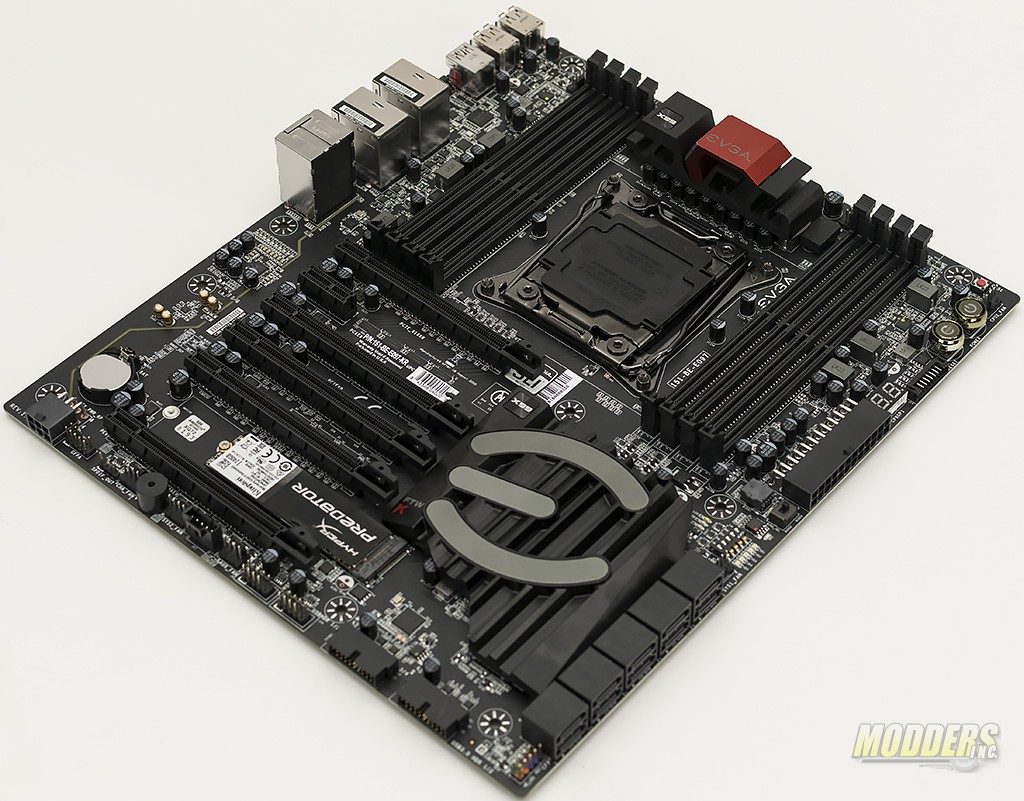 EVGA has taken their popular mainstream motherboard an updated it with a Killer network solution. In the testing I observed the software offload network packet processing from the CPU to the networking solution. With Killer's software you have the ability to prioritize your network traffic either automatically using the built-in application priorities or you can set your own based on your needs. In the past, I wasn't a fan of Killer's network solution once it went on-board. Typically, I would see the software interfere with network traffic, such as slower than a comparable Intel solution. Killer has made good progress with both their hardware and software sides.
Currently the EVGA x99 FTW K is selling for $299.99 from online retailers. EVGA includes a header and a pigtail for checking voltages with a multimeter vs depending on the motherboard to report back the voltages. In high overclocks, proper voltage is just one critical aspect in order to get the best overclock. Another feature that I feel is good to have is the ability to shut off PCIe slots. I tested the dual BIOS functionality when my initial attempt at overclocking the Intel 6950x and found that it is super simple to recover from a bad overclock. The reset button on the I/O panel works for this as well, for those that don't want or may not be able to open their case.
Performance wise, I think the results speak for themselves. The EVGA X99 FTW K is at the top of most of the charts and the charts that it doesn't top, it is a really close race between the competitors. The UEFI interface is easy to use and easy to navigate. Taking the price and performance of the EVGA X99 FTW K into consideration, it earns the Modders-inc Editor's Choice award. If your looking for a down and dirty motherboard that performs well without the extras, give this motherboard some consideration. What stands out for me is the fact that this is an all out performance motherboard that is worthy of the name FTW or FOR THE WIN.