Page 2 »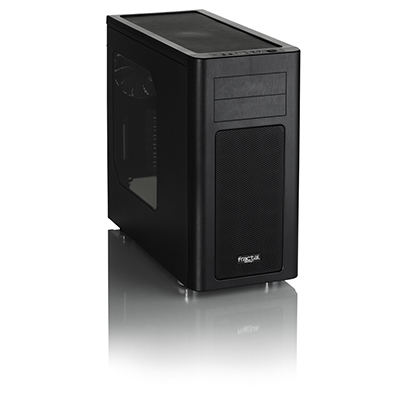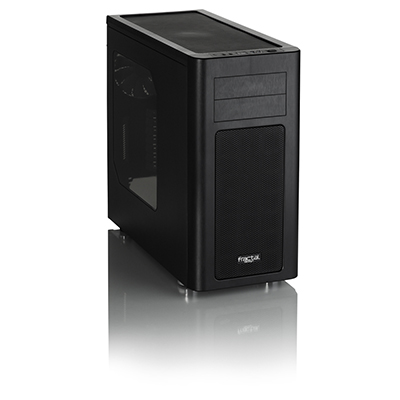 Being the new kid on the block is not always easy and being the new guys in town the world of computer cases is no exception. Lucky for Fractal Designs having a solid product really helps.  We will be looking at the Fractal Design Arc Midi R2 Midtower case to see if Fractal can once again bring all that they intended.
First Look- Packaging and Information
The Fractal Arc Midi R2 arrived sporting a simple brown box with with nice full detail sketch work. UPS was a little rough on this one but as we will see soon fractal has protected your new investment well against travel bumps and bruises.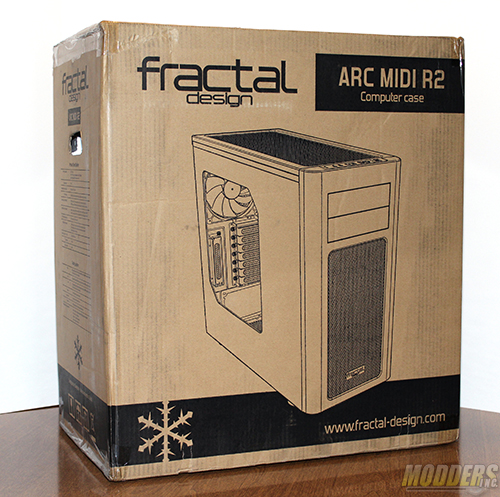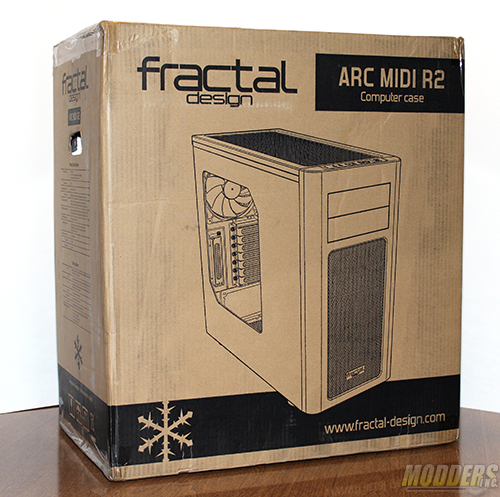 Our Fractal case arrived in a plain brown box, the level of detail in the front sketch is high as well as a full list of features and specs.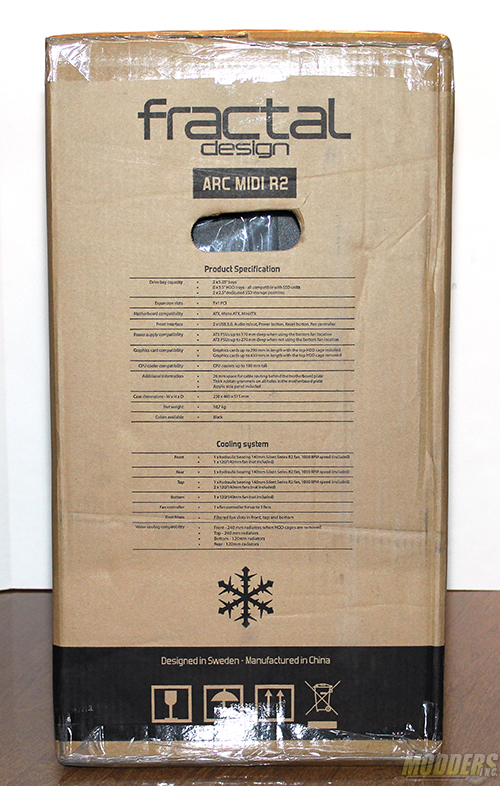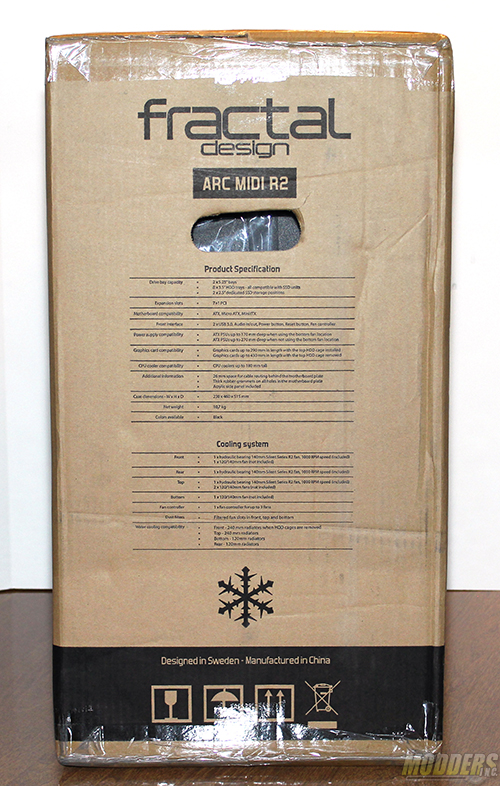 With the box removed we see that our Arc Midi 2 is safe and sound within a nice amount of foam.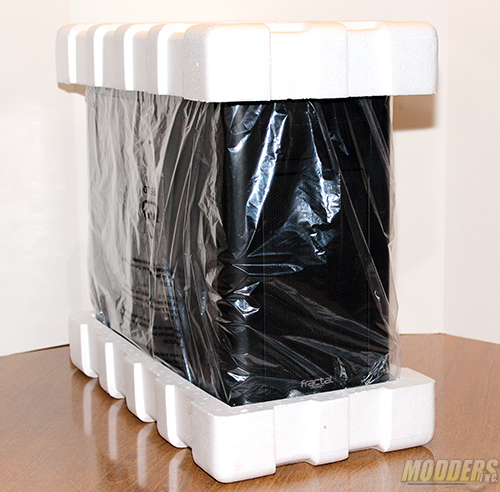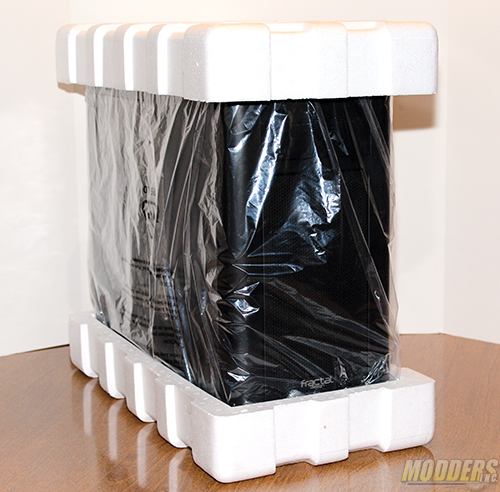 The Fractal Arc Midi R2 is a case that comes packed with impressive features at a moderate price point including a unique hard drive cage design and a sleek modern design, the real question is if Fractal can really maintain the level of quality we have come to love at a moderate price.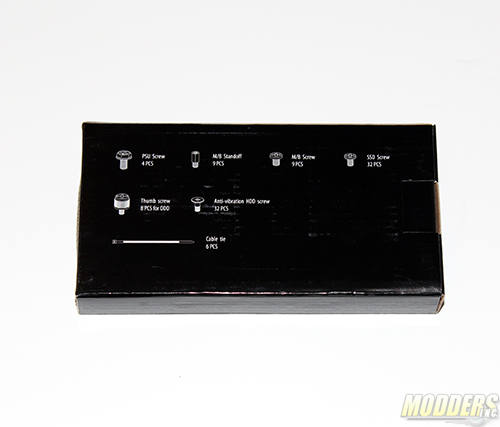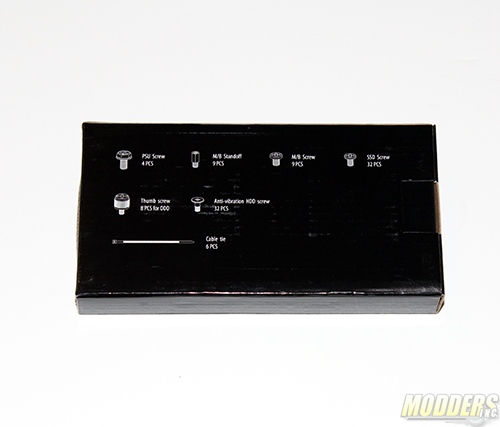 Inside the case we found a box of hardware and accessories including motherboard standoffs, thumb screws, motherboard speaker, tie ,and install guide.
Features:
Designed with high airflow in mind while consistently holding a minimalistic, sleek look and feel
Featuring a window side panel to show off your set up in style
Extensive water cooling support, designed to support thick radiators in the front and top positions
Three Silent Series R2 fans with integrated fan controller included
HDD cages are now split 5 + 3 and are both rotatable and removable for maximum configuration and airflow
Support for up to 8 hard drive bays with accommodation for an additional 2 x 2,5" inch drives behind the motherboard
Easy installation and configuration with ample cable routing space making it simple for everyone to make a very tidy looking computer build
Removable fan filters for easy dust maintenance and washing
Specs:
ATX, Micro ATX, Mini ITX motherboard compatibility
2 – 5.25″ bays
8 – 3.5″ HDD trays – all compatible with SSDs
2 – 2.5″ additional SSD positions behind the mothboard plate
7 + 1 expansion slots
7 – Fan positions (3 Silent Series R2 fans included)
Filtered fan slots in front, top and bottom
CPU coolers up to 180 mm tall
PSU compatibility: ATX PSUs up to 170 mm deep when using the bottom fan location; when not using this fan location longer PSUs (up to 270 mm deep) can be used
Graphics card compatibility: Graphics cards up to 290mm in length with the top HDD cage installed – With the top cage removed, graphics cards up to 430mm in length may be installed
26 mm of space for cable routing behind the motherboard plate
Thick rubber grommets on all holes on the motherboard plate
Colors available: Black
Case dimensions (WxHxD): 230 x 460 x 515mm
Net weight: 10.7kg
Package dimensions (WxHxD): 320 x 610 x 560mm
Package weight: 12kg