« Intro | Page 3 »
A Closer Look
Fractal Designs may be a bit on the fresh side but they are by no means pushovers. The cases that they produce are all built to the finest of standards and quality is never an option. So it should come to no surprise that the Fractal Arc Midi R2 is built to these same standards. The Midi R2 has a super sleek and modern design, this however does not mean that it is in any way less functional. The Midi R2 comes with all of the features most would expect from a case at this price, but with the typical Fractal flare added. So the real question becomes, do these new designs work or are these just pointless gimmicks.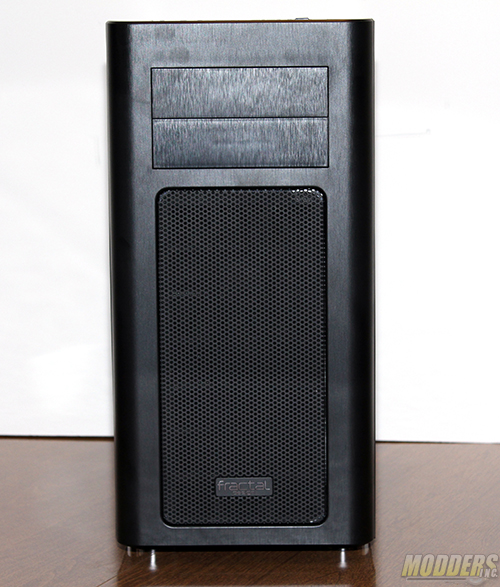 The outside of the case is simple and elegant sporting a large window and a modern face with a brushed finish. The large front mesh filter is capable of holding two 140mm fans and bends in nicely being flush mounted. All three of the fitters on the Midi R2 are extremely easy to remove as well as being washable.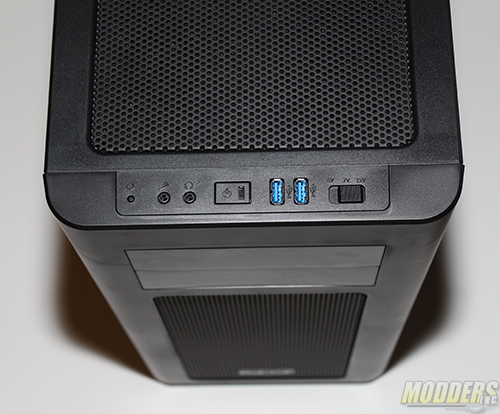 The controls for the Fractal Midi R2 are all located along the top of the case. Starting from the left we have the reset button, mic and headphone jacks, power button, two USB 3.0 ports, and an integrated fan controller. The controller is capable of controlling up to three fans, all of which have been included by Fractal. Some may have concerns as to the lack of USB 2.0 for those using older motherboards. Fractal has made sure this is not an issue as the cable provided is also compatible with USB 2.0.