« Page 2 | Page 4 »
A Closer Look Continued…
With the side panel removed we can quickly see one the features that makes the Fractal Midi R2 stand out among the rest. The large hard drive rack is accented with white painted hard drive trays. The top and bottom portions of the hard drive trays are independent of each other, allowing the user to customize the case to his or her own needs with ease. Later into the review we will look into the options this feature presents. Last but far from least we are also able to see two of the three provided 140mm fans. These are also accented with white and are very quiet.
The back of the Midi R2 is fairly standard, we have the I/O cutout, a rear exhaust fan, as well as access to the bottom removable dust filter. The one area that may seem a little different to some are Fractal's 7+1 expansion bays. This additional bay may be used for an additional fan controller or other components that do not require a PCI slot.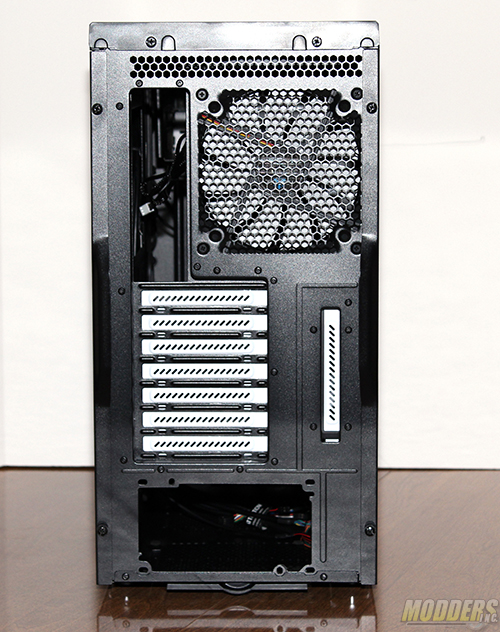 The top dust filter is attached to the case by two thumb screws and with a few easy twists they are out, allowing the filter to be easily removed. The top filter covers all but the control panel portion of the case and fits to the case snug.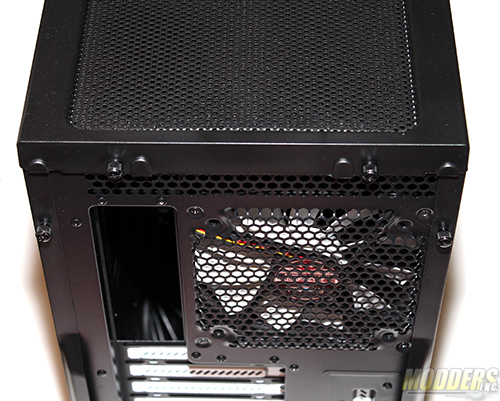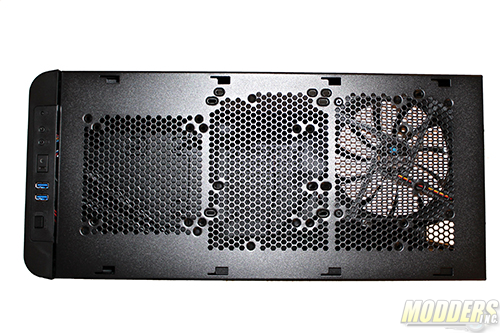 Removal of the front filter is also simple as can be. Just press in on the top corners of the filter and it is ready to be cleaned.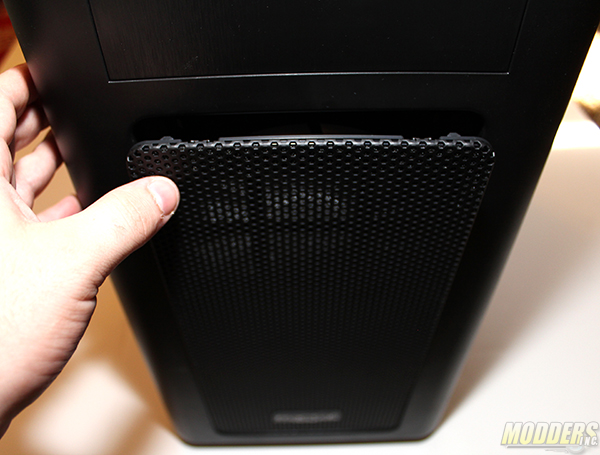 And last but most definitely not least is the ability to customize the Midi R2's hard drive cages to fit most anyone's needs. Fractals 5 +3 split cage design makes it possible to rotate the cages directionally for better airflow or to completely remove a cage for more room. Most adjustments are made by the removal of thumb screws and makes adding room for more hard drives a breeze.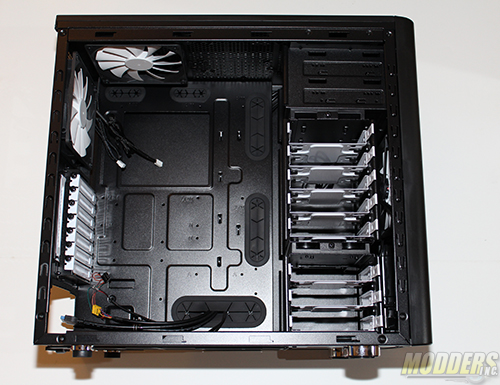 Stock position of the hard drives.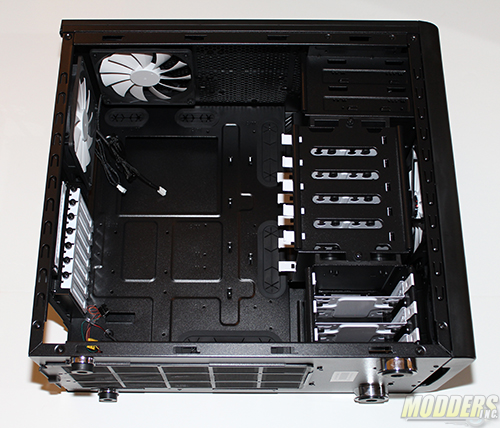 The top hard drive cage turned 90 degrees.
The top case is removed from the case.