« Page 3 | Page 5 »
Hardware Install
The inside of the Fractal Midi R2 looks great with the white accent pieces. We have plenty of nice large holes with nice rubber grommets for easy cable management and behind the back cover of the case we see Fractal took the time to add more than enough anchor locations for ties. Every inch of the inside is painted and look amazing empty but lets get to the build.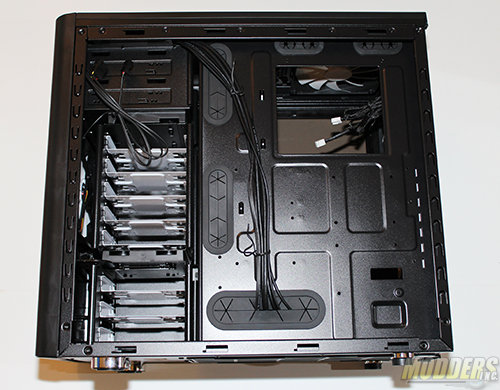 With the build complete we can see from the front that there is no lack of space. The 120mm radiator used fits with ease and there is more than enough room to use the second hard drive cage if needed.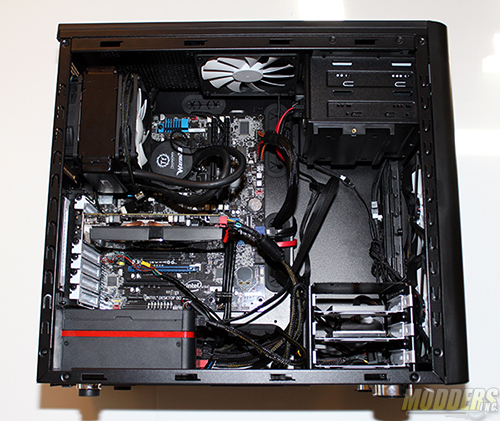 On the back side of the build cable routing and management is simple and clean. The entire build took less than a half hour and came out looking more than passable with little effort.