« Hardware Installation and Clearance Compatibility
Final Thoughts
The Fractal Design Pop Air case is a great-looking and functional case. This case supports all of the common motherboard standards such as ATX/mATX and Mini ITX, in addition, to being able to host two 5.25″ devices in the front. It has been a while since I've seen a front-facing space for 5.25″ devices, so this is a definite plus in the Pop Air. The vibrant color of Pop Air is also a major plus to the Pop cases. If you are looking for different color schemes, you can check Fractal Design's site for more info.
The only issue I have noticed in this case is that there is no USB Type C connector. There is a space holder on the top of the case, but the case doesn't actually have the connector.
The price of this case is roughly 110 $ USD, but if you looking for a less equipped version, you would be looking at the 80 $ USD price. In my opinion, this is a highly affordable case for what it has to offer. If you are after an RGB case with budget build in mind, then Pop Air is a really good candidate.
My experience with the Pop Air was short; however, I really liked working with it. This case is simple, stylish, and highly affordable in today's market. A highly recommended product!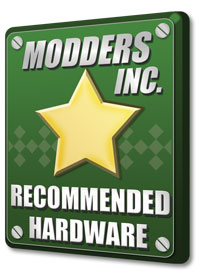 See more about Fractal Products we have reviewed