PC Case Fan
Fractal Design Prisma AL-12 RGB Fan Review
Silence is golden or red or purple
« A Closer Look at the Fractal Design Prisma AL-12 RGB Fan
Conclusion and Final Thoughts
Fractal has long been one to keep noise emanating from the case at bay. The Prisma fans do as well. I set the VLIKE SPL meter 6 inches from one fan and let it run at the max RPM which is 1200. The ambient noise read 33.7 dB without the fan and 39.5 dB with the fan running outside the case. During the test, I stood about 18 inches away and couldn't hear the fans. Even as I moved closer and closer, the fan noise was inaudiable.  Take note this was outside the case.

As far as airflow testing, I have no way to test it at this point except to install them and see if there is a rise in component temperature and I did just that.  I installed the fans in my Fractal Design Meshify S2. The stock fans for this case are 140mm, I replaced them with 120mm fans. I am such an information junkie on my PC and I always have a dashboard with CPU, motherboard, and GPU temperatures running. I didn't see a difference in component temperatures between the two sets of fans.
I tested lighting on a few aRGB controllers from Silverstone, CoolerMaster and Enermax and all worked fine. The fans are compatible will all major motherboard RGB controls such as Aura Sync, Mystic Light, RGB Fusion, and Polychrome Sync.
One thing to note, for those using some Gigabyte motherboards, you may need an adapter to go from Gigabyte's aRGB connector to the 3-pin connector. The requirement for the adapater vaires with the motherboard line. My x299 Designare EX motherboard needed it whereas the Aorus X390 Master did not.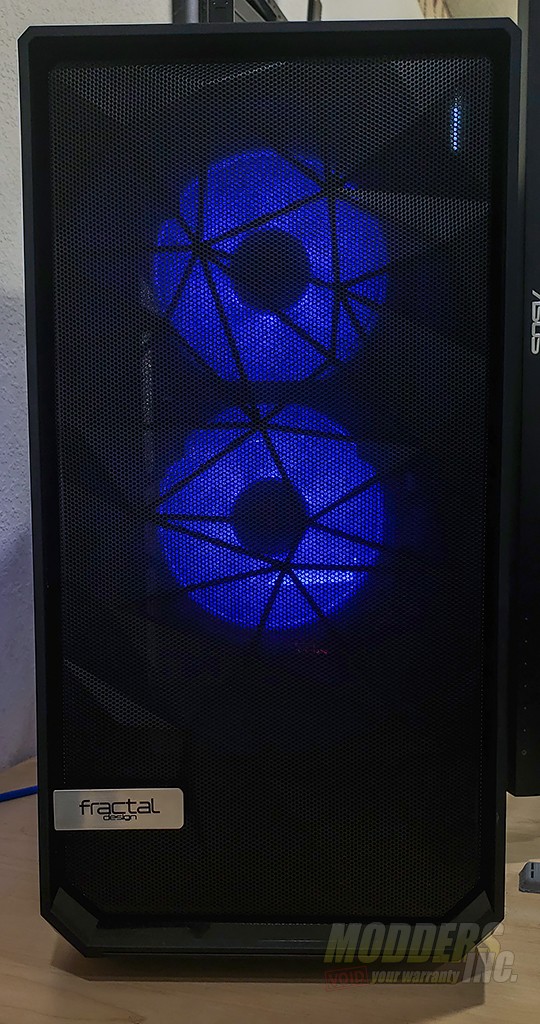 Aesthetically, I really like the evenness of the lighting on the Prisma AL-12 fans. The pictures really don't really do them justice. These are probably the most evenly lit fans I've seen and the colors really pop. There are 6 LEDs around the hub and the hot spots from the LEDs are hidden from view when viewed straight on. Even viewing from the side, the hot spots are barely noticeable. The single fan retails for an MSRP of $21.99 and the 3-pack running $59.99.  The PWM versions are going to run you 24.99 and 65.99 respectively.  When it's all said and done, I am extremely impressed with the Prisma AL-12s. I can no longer hear the front of my case from about 2 feet away but I can see the fans running behind the angular mesh panel with a minimal (if any) performance impact.