G.SKILL is introducing 5 new color schemes to the highly popular extreme performance Trident Z series to select specifications. Aside from the classic Trident Z design of silver and black brushed aluminum heatspreader with a red top-bar highlight, the new color schemes include a black brushed aluminum body paired with orange, yellow, or white top-bar or a silver brushed aluminum body with white or black top-bar.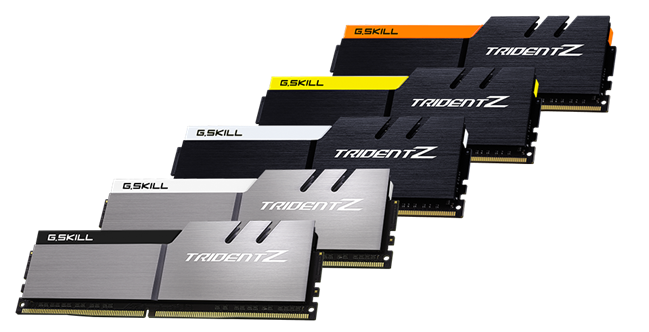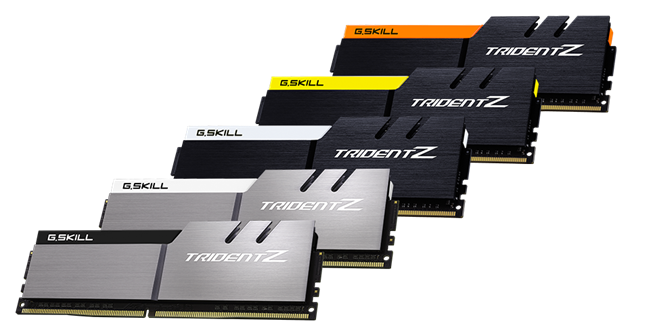 With a rise in popularity of modding and cases with window designs, these 5 new Trident Z color schemes are developed for enthusiasts, gamers, and modders who not only wish to include high performance memory in their systems, but also to add attractive visual appeal and show off their unique selection of hardware. Available in yellow, orange, white, and black highlights, these new color schemes pair exceedingly well with modern motherboard designs based on the X99 and Z170 chipsets.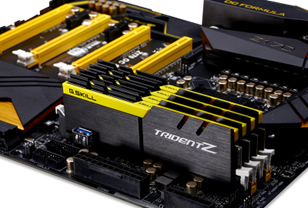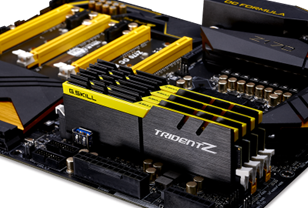 These new colors are expected to be available at the end of May 2016. At launch, the new color schemes will be available in select specifications only. Please see the chart below for details.