DDR Memory Reviews
GEIL Super Luce 3200 RGB SYNC Ready Ram Review
GEIL Super Luce 3200 RGB
Closer Look at GEIL Super Luce 3200 »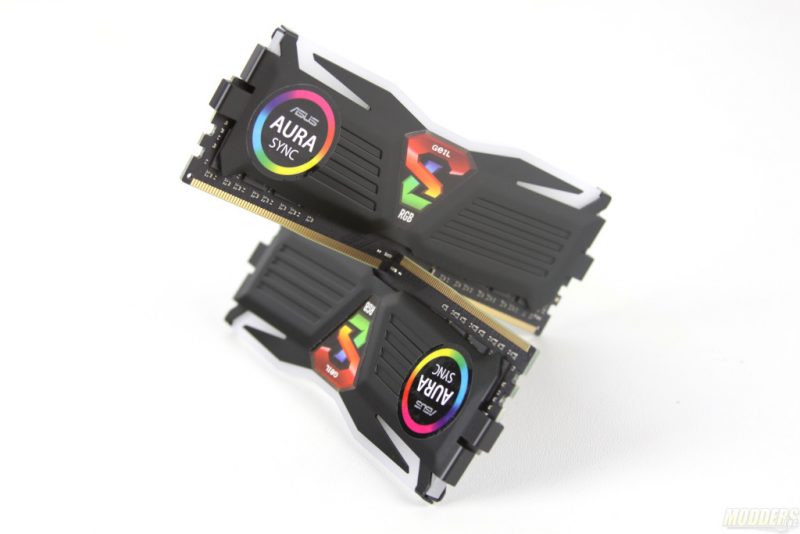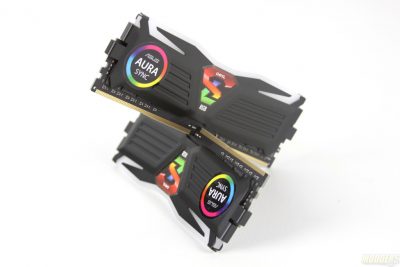 RGB lighting seems to be the modding community since day one. Every since I could remember, I was looking for some kind of lighting for my cases. Whether it was a cold cathode tube or LED arrays you had to have them to have your mod stand out. It's no different nowadays with newest RGB controllers for the motherboards GPUs and RAM. With RGB features embedded in the hardware, we can pretty much customize our mods/cases to have any kind of signature color/s by simply running an app from the OS. GEIL is a good example of RGB lighting on RAM modules. Their latest RAM Super Luce is RGB based DDR4 DIMM Modules that offer speeds from 2133 to 4133MHz and offers capacities from 4 to 16GB (based on the model). My sample of Super Luce consists of two modules which have a stock frequency of 3200Mhz. I wonder how much more these modules can be overclocked. Let's find out, shall we?
Review Sample Provided by: GEIL
Product Name: Super Luce RGB SYNC
Price at time of review: $ 189.99 USD MSRP
Product was given in exchange for work done to produce this review.
Super Luce 3200 comes as a kit. My sample is a 16Gb kit (two 8Gb modules) PC4-25600 with CL14-14-14-34 timing. All this and other helpful information could be found on Super Luce 3200 packaging.
There isn't much to internal packaging. Both modules come enclosed in a plastic, static free container. GEIL offers Super Luce in both Black and White heat sinks so it is easy to match RAM to your internal RGB scheme.