Mouse
Genius Energy Wireless Mouse Review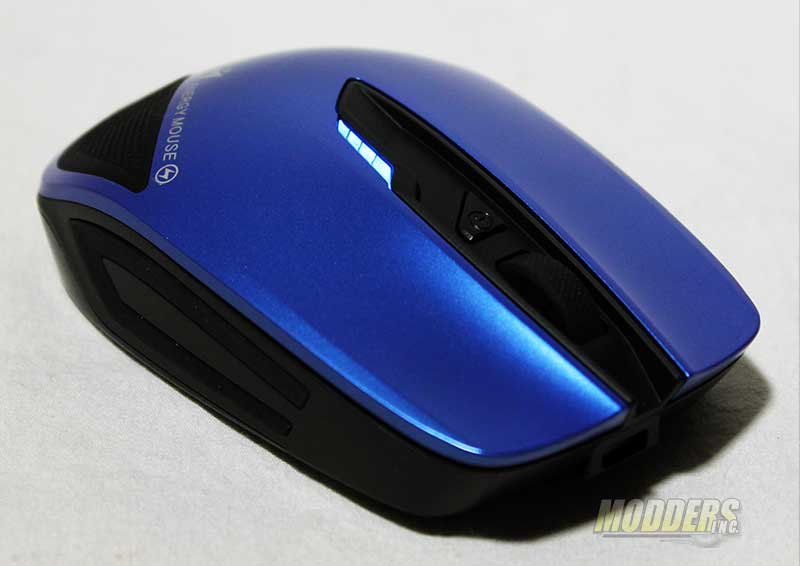 Traveling as you know can be a real hassle when you have so much to pack to take with you. Everyone nowadays travels with multiple devices and yes some of us still take our laptops with us. If you could reduce the amount of stuff you had to take along with you and combine a few things into a single device it would make life easier. What would you say if I told you that you could charge your cell phone with your mouse. The Genius Energy Mouse has the ability to do this and we will be taking a look at it in this review.
Review Sample Provided by: Genius
Product Name/Link to Website: Energy Mouse
Product was given in exchange for work done to produce this review.
First Look at the Genius Energy Wireless Mouse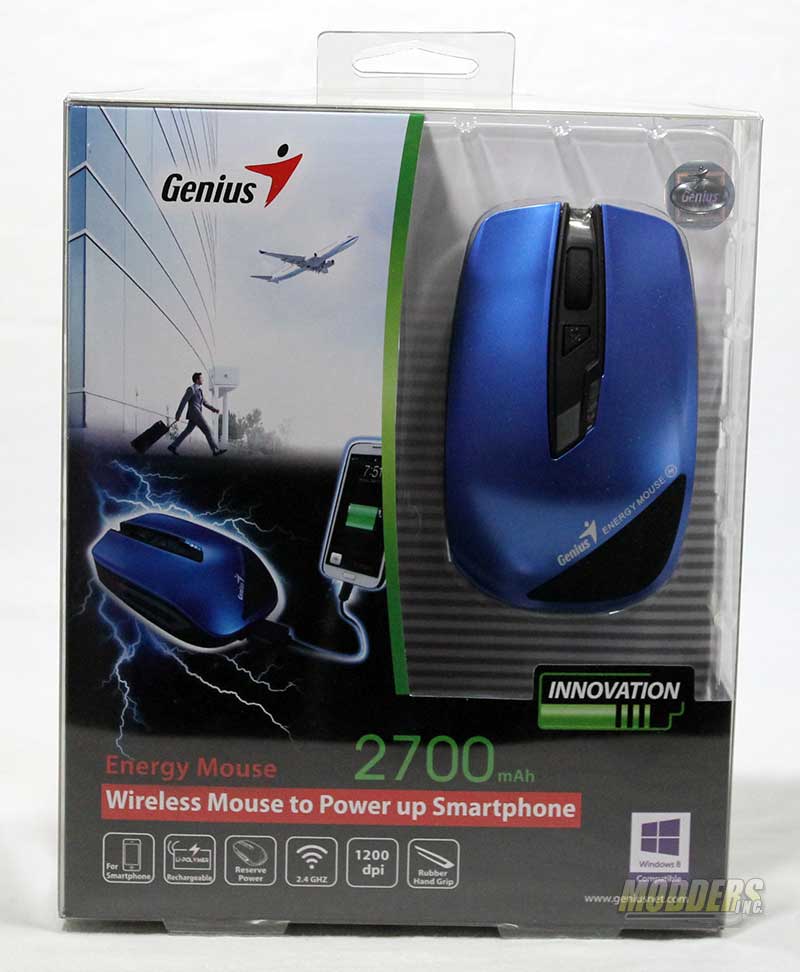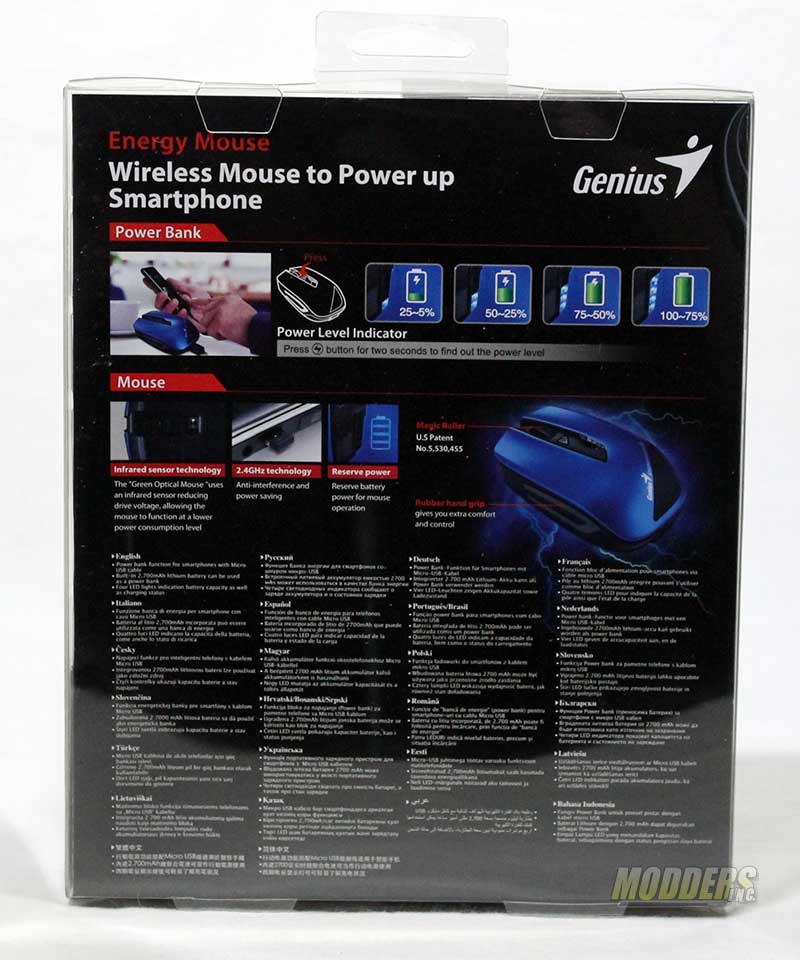 The packaging of the Energy Mouse is striking and very in formative about the what this mouse is all about. A travel size mouse that can also charge a low battery on a cell phone. To travelers this could be a dream com true. A 2700 mAh battery is inside the mouse and can get you out of a jam when you need to use your phone with no charger or plug insight.
Specifications
| | |
| --- | --- |
| Part NO. | Blue:31030107101;Red:31030107102;Silver:31030107103;Pink:31030107104 |
| Battery | 2700mAh Li-Polymer |
| Resolution(dpi) | 1200 dpi Infrared |
| RF frequency | 2.4GHz |
| OS Support | Windows® 8 /Vista/XP or Mac OSX 10.4+ |
| Port | USB |
| Buttons | Four (left, right, middle button with scroll, and charging button) |
Battery Specifications
Capacity: 2700 mAh
Input : Micro USB ; 5V / 1A (Max)
Ouptut: USB x 1 ; 5V / 1A (Max)
System Requirements
Windows® 8 /Vista/XP or Mac OSX 10.4+
Available USB Port
Available Micro USB port
Package Contents
Energy Mouse
USB Pico receiver
Micro USB cable
Multi-language quick guide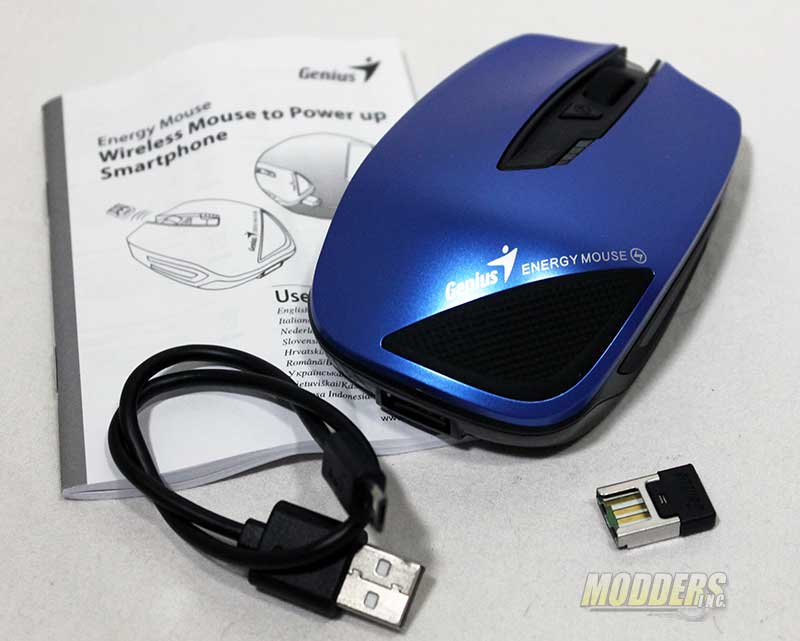 Inside the box there are just a few items which are the operations manual, a USB Pico receiver and a USB to Micro USB cord.
Thinking that the mouse must a lot larger than a standard travel mouse we can see that when I match it up against my current laptop Logitech mouse we can see that there is not that much difference. The Genius Energy mouse is only .25 of an inch longer and 3/8 of an inch wider.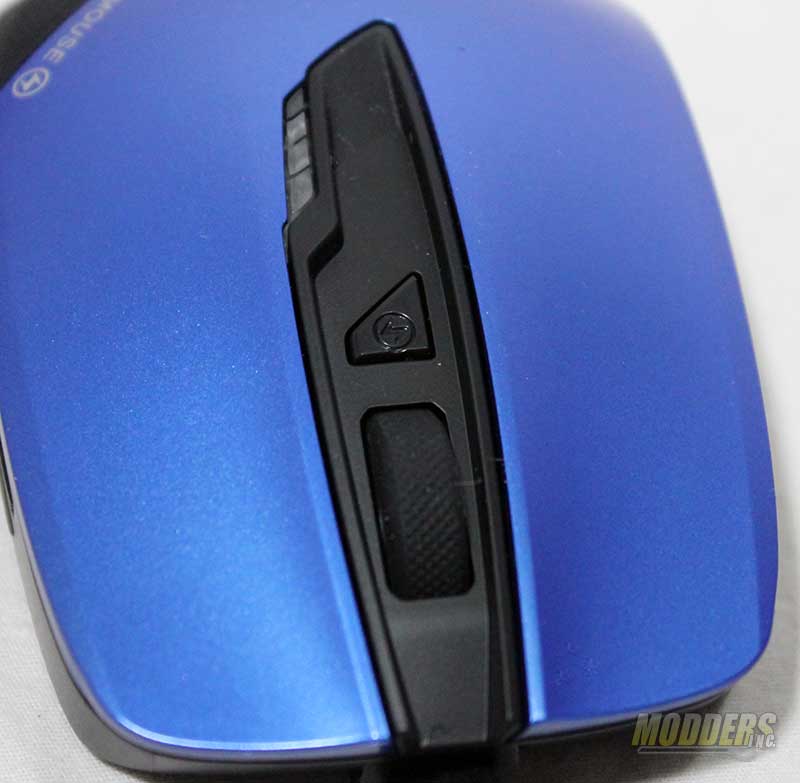 There are four button the mouse, but one of those is the on/off for the charging system which is located just behind the scroll wheel. The other buttons are you typical mouse inputs with the scroll wheel also being a press-able button along with the left and right finger switches.
For those that have average size hands I would say the fit is about typical for the laptop mouse. Each side of the mouse has a elongated U-shape rubber grip embedded to sure you can fully grip the mouse. At the right rear of the mouse there is a triangular rubber piece that makes contact with you palm for added control.
A Closer Look at the Genius Energy Mouse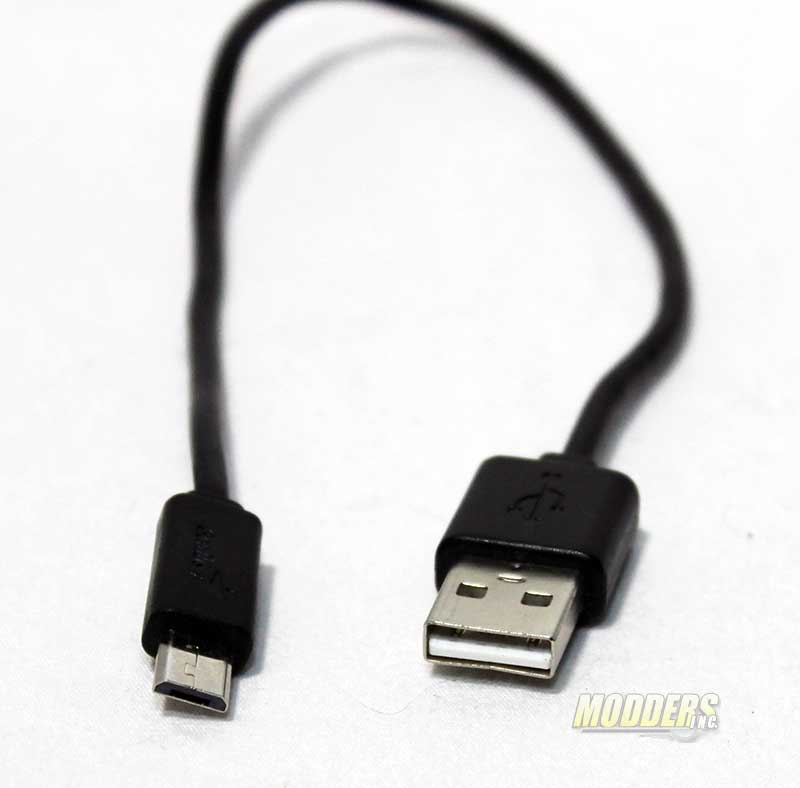 The cord that comes with the mouse is the link that make everything happen. The USB to Micro USB cable has many jobs to do. With this cable you can charge the Energy Mouse from a PC, Laptop, or USB wall charger. Once the Energy Mouse has a full charge you can then use the cable to power up your dead or almost drained cell phone.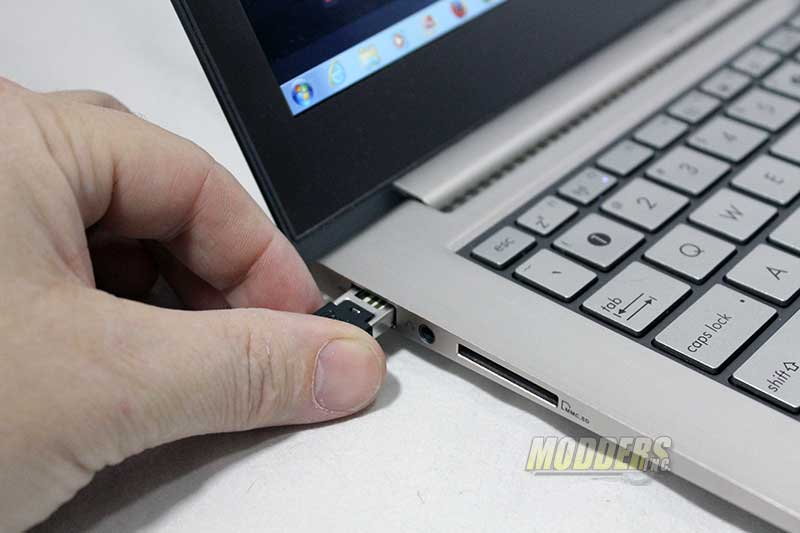 The bi-directional 2.4GHz USB Pico Wireless receiver is need to make the mouse work with a reliable working distance of up to 10 meters. All you have to do is insert the receiver into an available USB slot…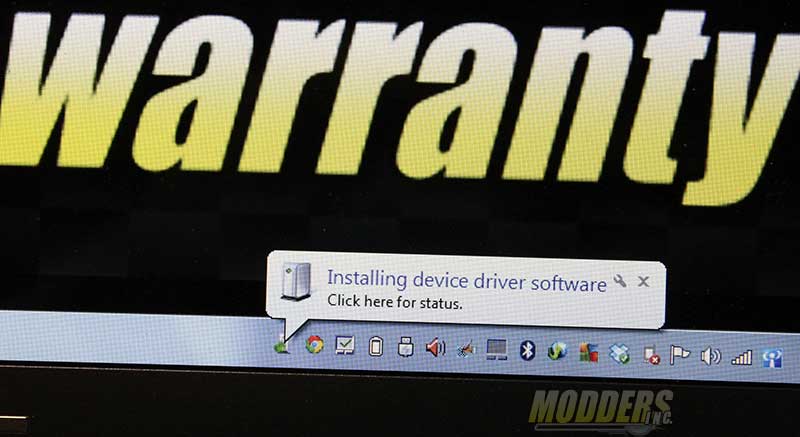 and if it is the first time you are using the mouse you will get the normal "Installing Device Driver" screen. Once this is done the next you go to use it all you need to do is plug it in. If you are like me and just hate using the track pad the USB Pico Wireless Receiver is small enough that you could leave it plugged in all the time so it will be ready to use as soon as you are.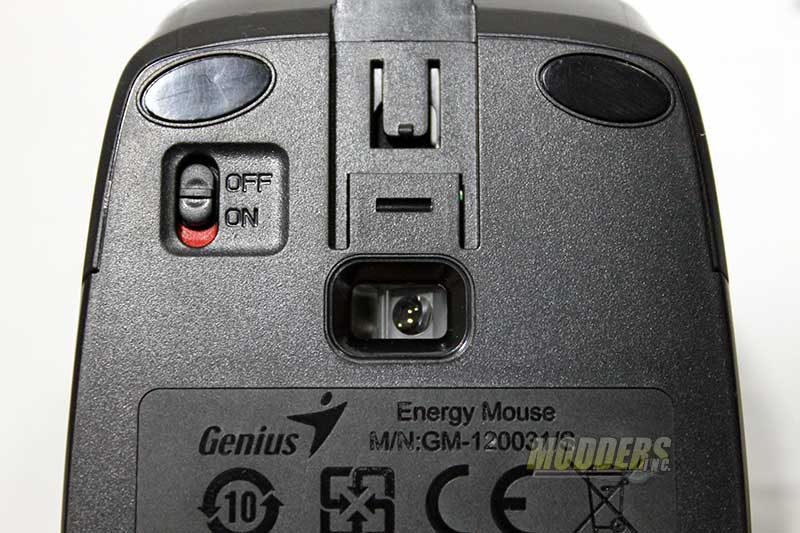 Once the receiver driver is installed you next need to connect the mouse to the laptop. On the underside of the Energy Mouse you will find a small selector switch that says OFF- ON.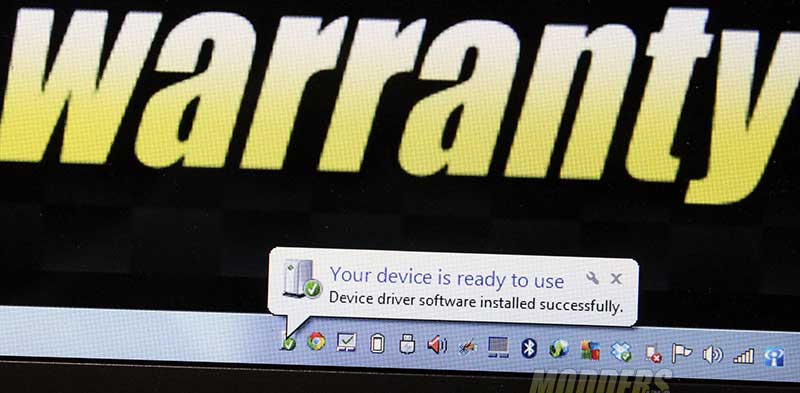 Once you turn the mouse one you will again see the "Installing Device Driver" screen and when you mouse is ready to use. This only happens on the first install of the mouse.
A Closer Look at the Genius Energy Mouse Continued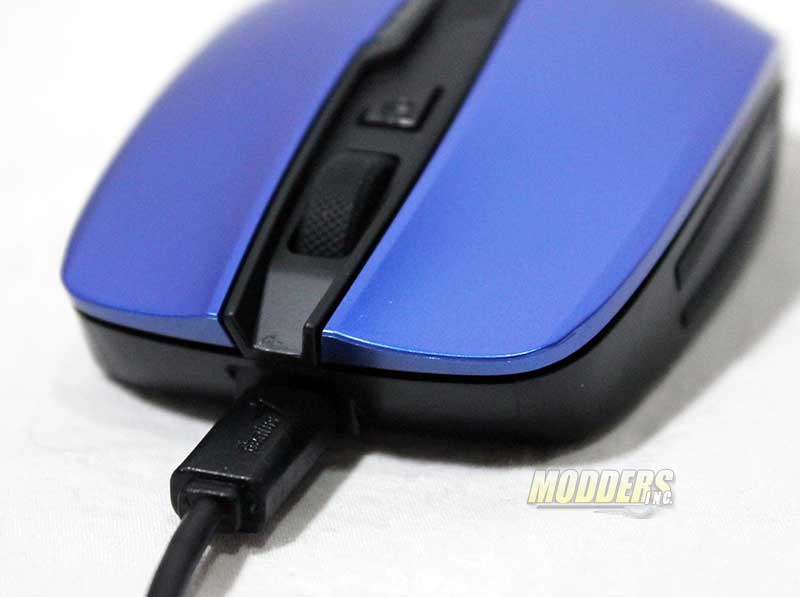 When you need to charge the Energy Mouse all you have to do is insert the micro USB connector into the front of the mouse.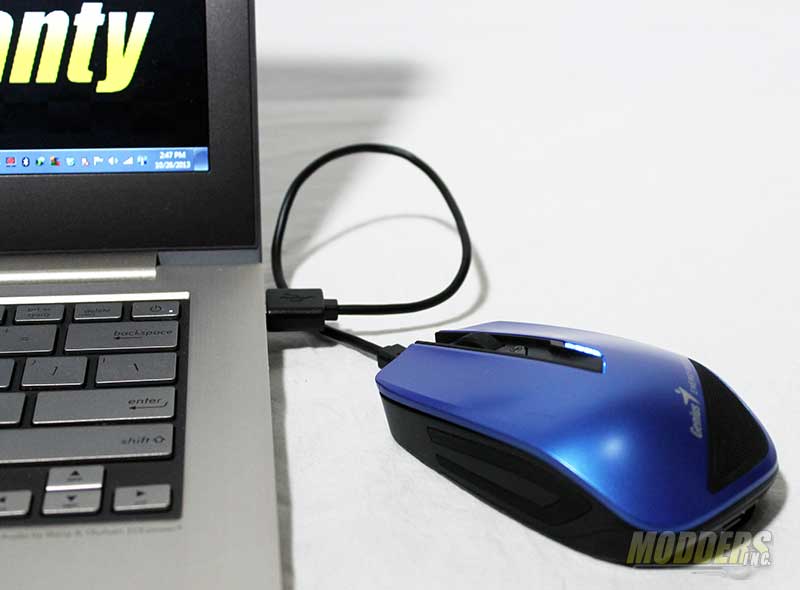 Next take the USB end of the cord and insert it into whatever device you would like to charge the mouse from. Here I am using a laptop to charge it with and while it is being charged I can still use it as a mouse.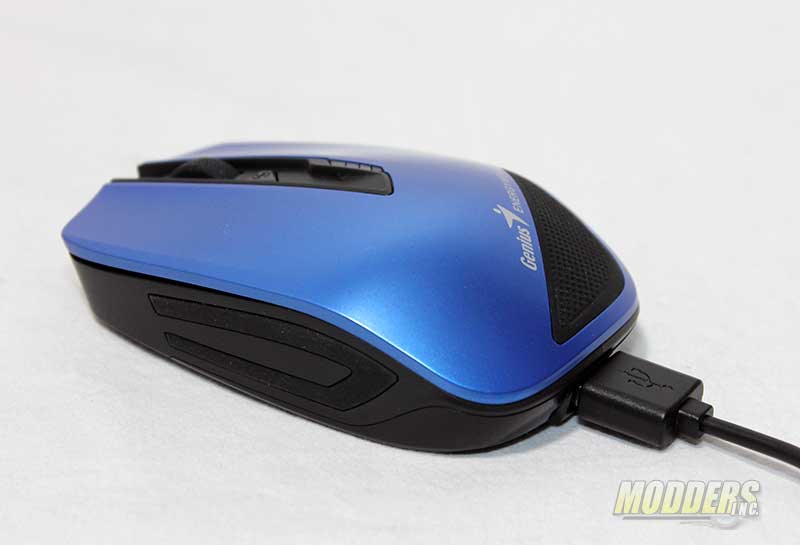 When the time comes and you need to use it to charge you phone take the included cable and at the rear of the mouse plug in the USB connector.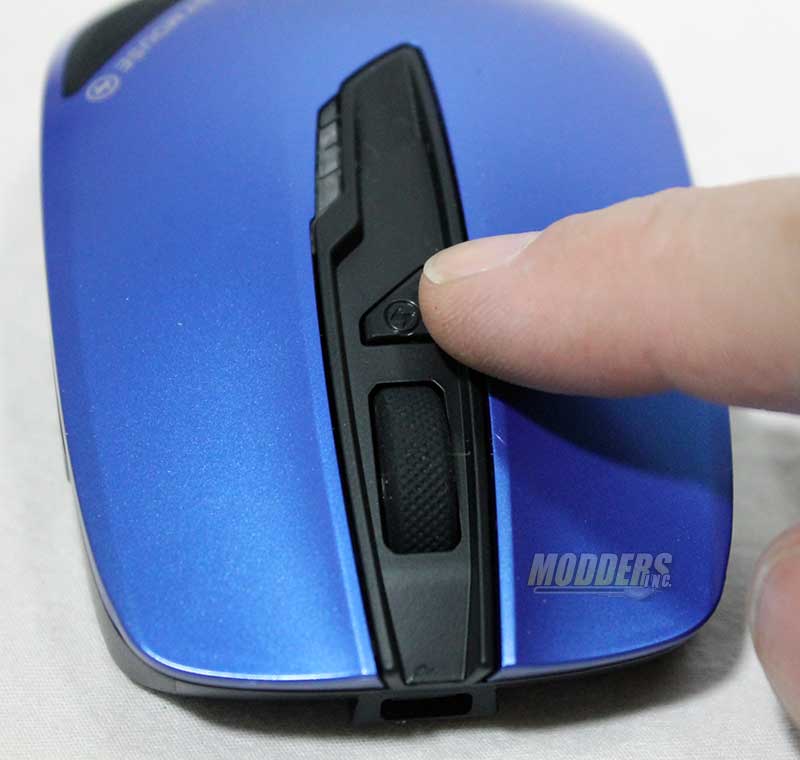 Next press the Charge Button for two seconds and you will see a series of flashes from the LED's located on the top of the mouse. The LED's display how power is left to charge with. Each LED represents a 25% of a charge so four LED's would equal a charge between 75-100%, three LED's would give you 50-75%, two equals 25-50% while the last one means 1-25%.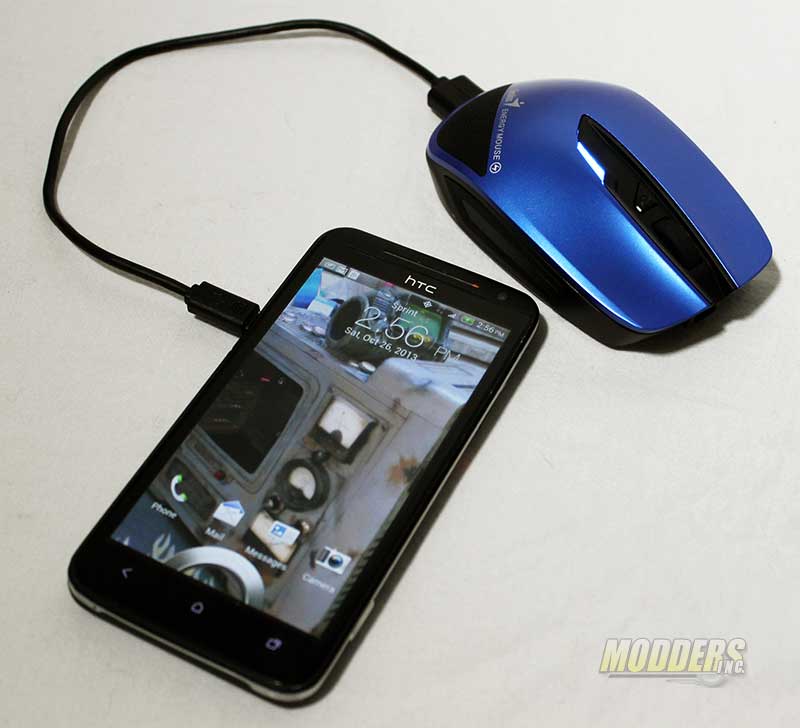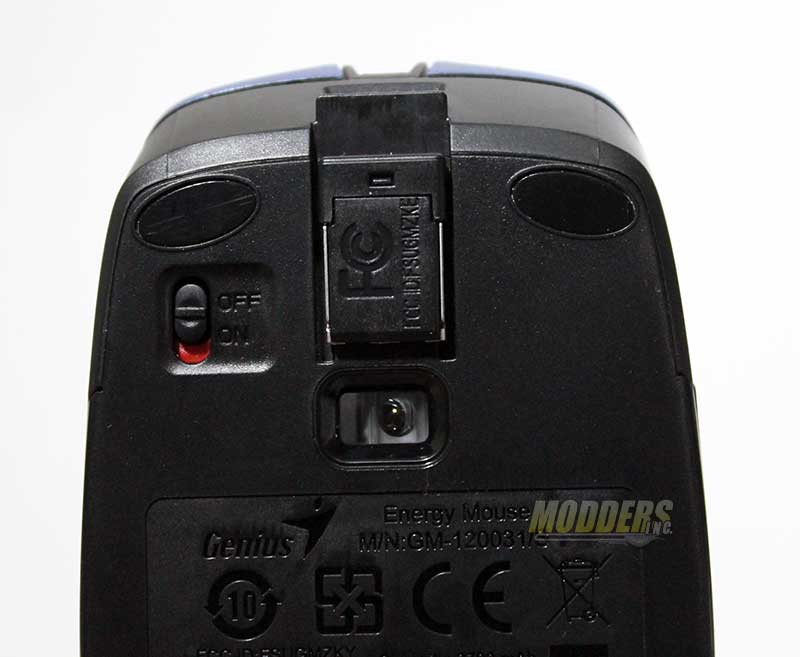 When not in use you can take the Pico USB receiver and slide it into a built in socket on the bottom of the Energy Mouse.
Final Thoughts of the Genius Energy Mouse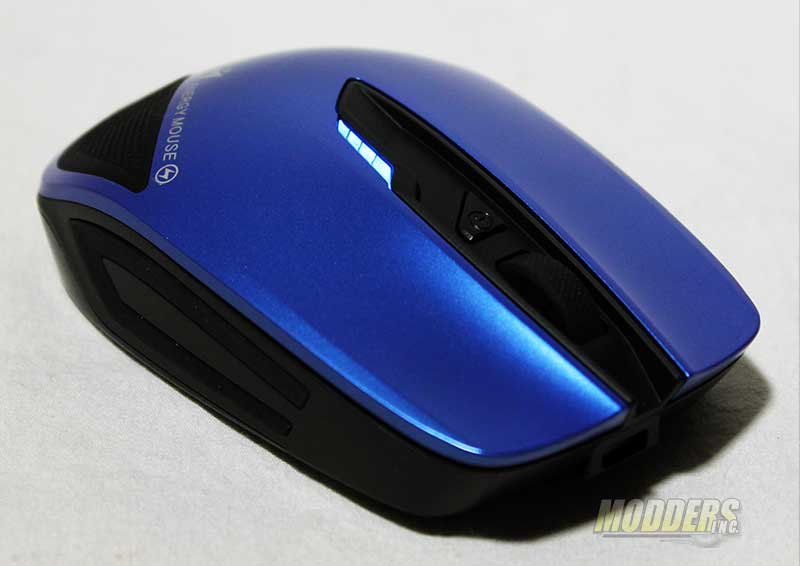 When I saw the Press Release on this mouse I thought to myself "This is a great idea, but I bet would feel heavy and awkward to use, but what a great space saver". I take my ASUS Ultra book with me when I travel as I just can't do everything I need to do for the website from my cell phone. Over the years I have compacted everything I need into a small bag but over time it began to fill up. One of those items was a cell phone charger power brick. Being able to eliminate the one item may not see like a big deal to most people but when you are at CES and carrying a laptop bag and camera stuff for 8-10 hours a day any saved space and weight is huge plus. Add on that you are always on the go and using any mobile device you have and of course you are there with 150,000 other device caring people all on the hunt for any available power outlet. The Genius Energy Mouse comes with a 2700 mAh battery that Genius says should be enough to fully recharge your mobile device. Don't worry if you think that once you drain the power pack from the mouse to charge your phone that you can't use the mouse; there is a battery reserve to power the mouse. Four colors are available for you to chose from (blue as shown in the review, red, silver, and of course pink). At a street price of about $30-35 USD you would be paying at least half the total price if you bought a mouse and power pack separately.