Keyboards
Genius GX Manticore Gaming Keyboard Review
Page 2 »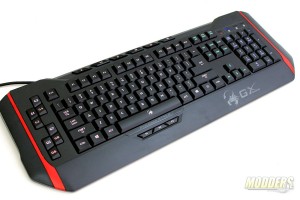 The mythical Manticore title might be the perfect name for the latest keyboard offering from Genius' GX Gaming line as it is exotic yet familiar at the same time. It is made up of several features that users have come to expect from a high-end gaming oriented input device but it is half the price of top shelf gaming keyboards offered by its competitors. Displacing GX Gaming's own Imperator Pro as their brand`s premier keyboard offering, the Genius GX Gaming Manticore keyboard boasts extensive RGB backlighting options, powerful macro recording and USB pass-through capabilities.
Review Sample Provided by: Genius Product Name: Genius GX Manticore Gaming Keyboard Product was given in exchange for work done to produce this review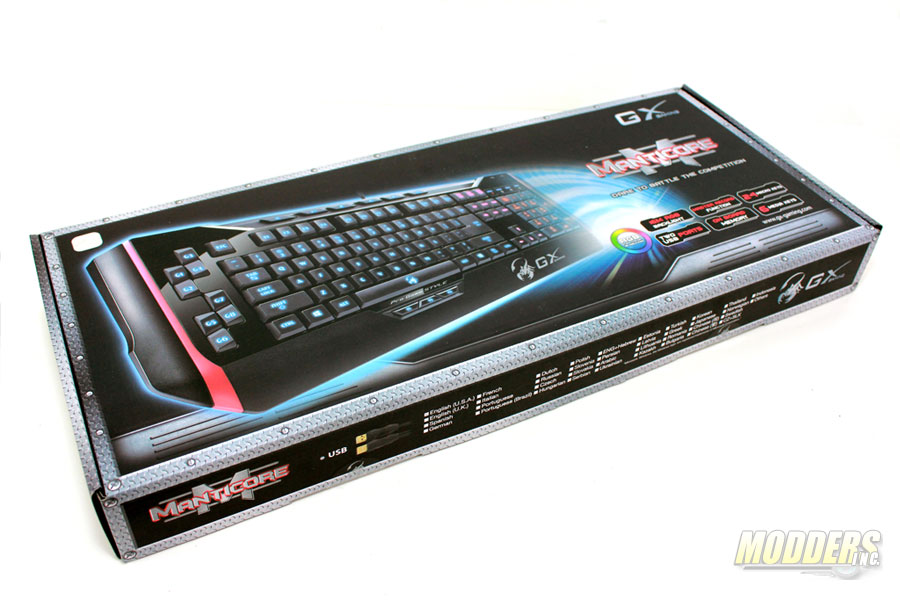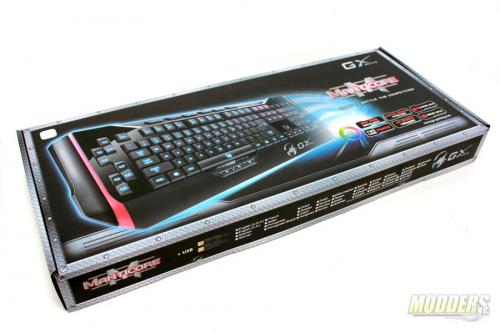 The Genius GX Manticore Gaming keyboard comes in a massive 32-inch wide box, which suggests a full-size layout although the photo on the front cover also conveys that. It is not a heavy keyboard despite the size which also suggests that it is not a mechanical keyboard with individual switches plate-mounted inside. Genius describes the keys as "mechanical-like" which I found really intriguing.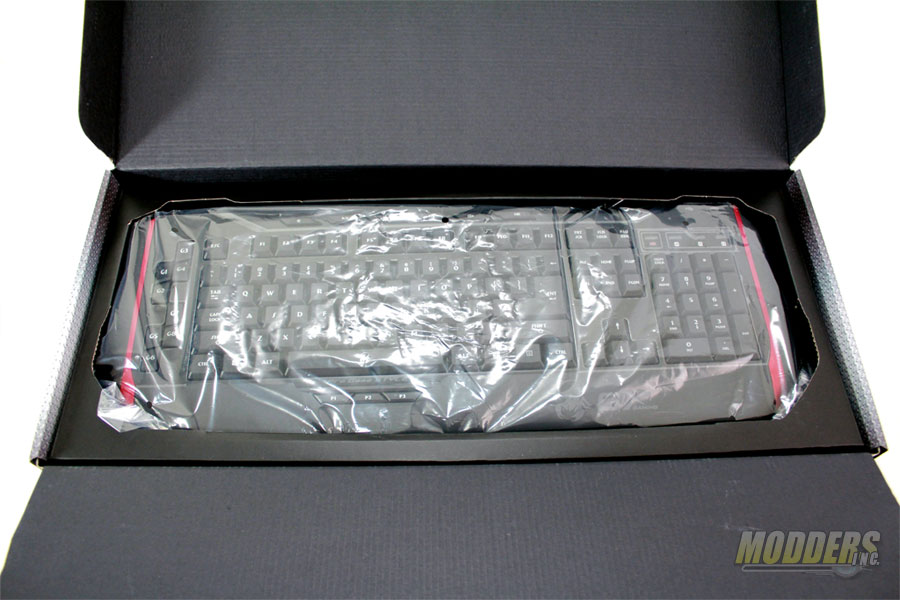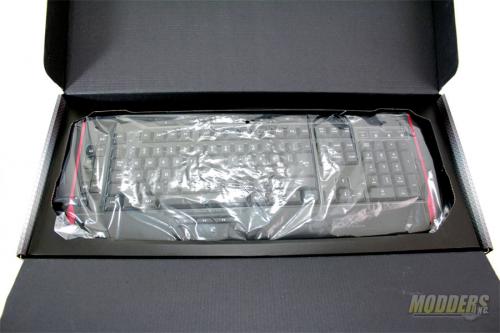 Accessories included in the package involve a multi-lingual (English, Arabic and Indonesian) user's guide and a compact disc containing the keyboard driver. A more up-to-date driver can also be found on the GX Gaming website although at the time of this review, the driver version available for download is the same as in the driver disc which is version 1.0.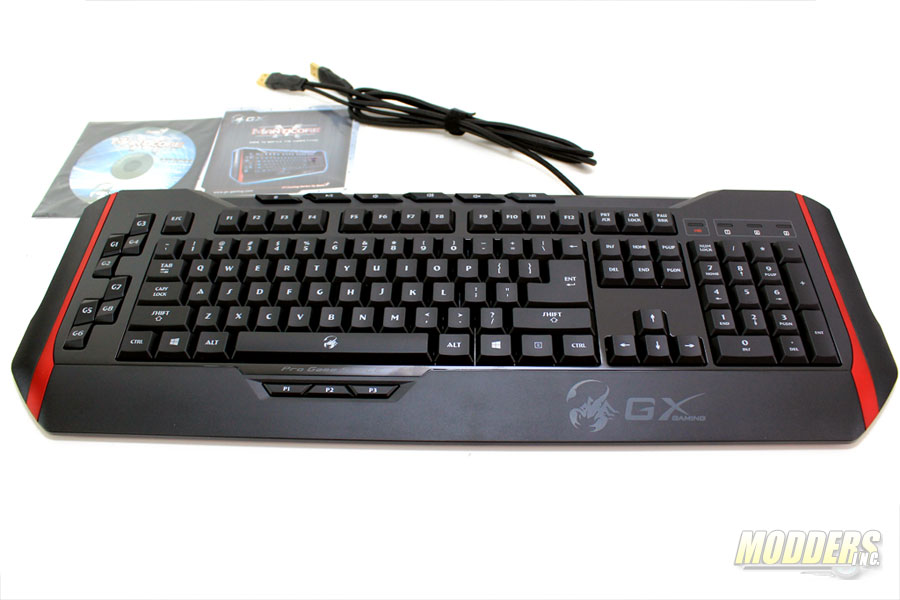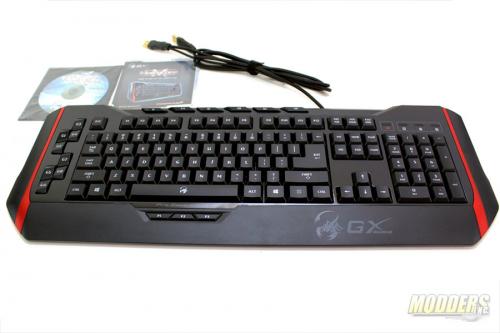 Specifications:
Full speed professional gaming keyboard
Brightness switch: Four levels of light brightness low/middle/high/off
Full color 16M RGB for backlight in three areas
Two USB ports for USB peripherals
Eight programmable macro keys – assign up to 24 macros in three profiles
Advanced anti-ghosting capability up to 20 keys
Master Record key to record macros intuitively
Smart cable allocation management
Onboard memory chip prevents command bottleneck
Palm rest for superb gaming comfort