Keyboards
Genius GX Manticore Gaming Keyboard Review
« Page 3
|
Page 5 »
A Closer Look Continued
The GX Gaming Manticore keyboard is USB powered with a pair of gold-played USB connectors. Only the main USB connector needs to be plugged in for basic keyboard functionality but a pair of USB hubs are available should you plug in the second USB connector. These USB cables are braided for durability and have a convenient 3-way channel underneath for cable management.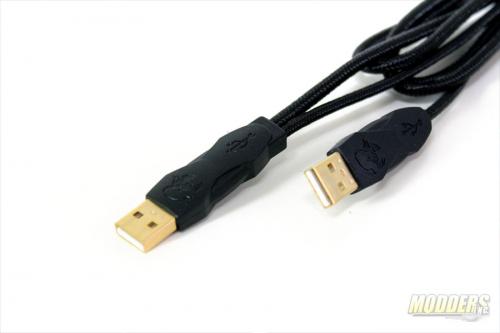 Rubber soles underneath also hold the Manticore keyboard in place while gaming so as not to affect input precision and additional angle and height adjustment is available by flicking two risers at the back.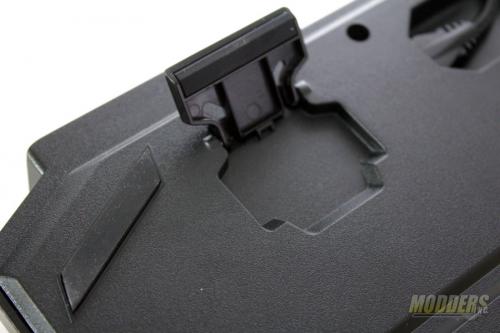 The two USB hubs above the numpad are slightly recessed and can pose some clearance issues with some USB thumb drives that have larger housing due to the overhang obstructing the top of the USB ports. USB cables have no such issues however nor is the performance limited or hampered in any way, producing relatively the same amount of benchmark numbers as a USB thumb drive plugged in directly via the motherboard.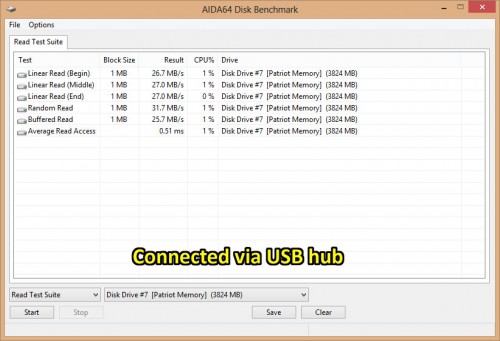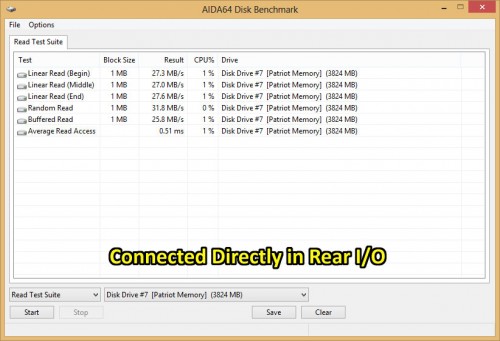 Like with any decent gaming keyboard, the GX Gaming Manticore promises anti-ghosting functions, specifically in the form of a local cluster as is typical of a membrane keyboard. Do not confuse this with N-key rollover but the key matrix is configured to eliminate some bottlenecks within the 6-KRO USB function that is typically associated with gaming movements. This is especially useful for FPS games so you can do diagonal movements with modifiers while pressing the Z or C keys at the same time but in the case of the Manticore, not with the Z and C key at the same time while moving diagonally (tested with Aqua Key Test) so you might want to bind that radio or crouch button elsewhere, depending on your game.