PC Mouse
Genius Scorpion M8-610 Mouse Review: Clicker's Delight
« Genius SmartGenius Software
Experience and Final Thoughts

For a $49 seemingly simple mouse, the Genius GX-Gaming Scorpion M8-610 actually offers quite a bit of value with its excellent build quality and component selection. While many gaming mice tout having re-taskable buttons, some of those buttons use much cheaper square buttons which cannot withstand the same amount of repeated and sustained button presses when playing. The Genius Scorpion M8-610 on the other hand uses the same Omron D2FC-F-7N microswitch used for the main left and right buttons on the DPI cycle and the scroll-wheel clicker as well. The side buttons also use 3-pin Huano microswitches so these buttons can take quite a bit more abuse than what most other gaming mice use. It is a veritable clicker's delight.
It is not without some faults unfortunately, including a general lack of necessary options on the software as well as a bit of an oversight on the thumb button placement design-wise. In terms of build quality, I cannot possibly be any more happier with the M8-610 and I can even overlook the fact that it is not a true ambidextrous mouse nor is the size and shape ideal for my hand (since shape is highly subjective anyway), but the thumb button size/placement I feel could be better redesigned. First, the thumb buttons themselves are quite a bit bigger than most which in itself is not a bad thing per se but it also sits quite close to the bottom, leaving very little space to rest the thumb in between. This means these can be accidentally pressed constantly by anyone with a thumb wider than 14mm (which is basically anyone who has hit puberty).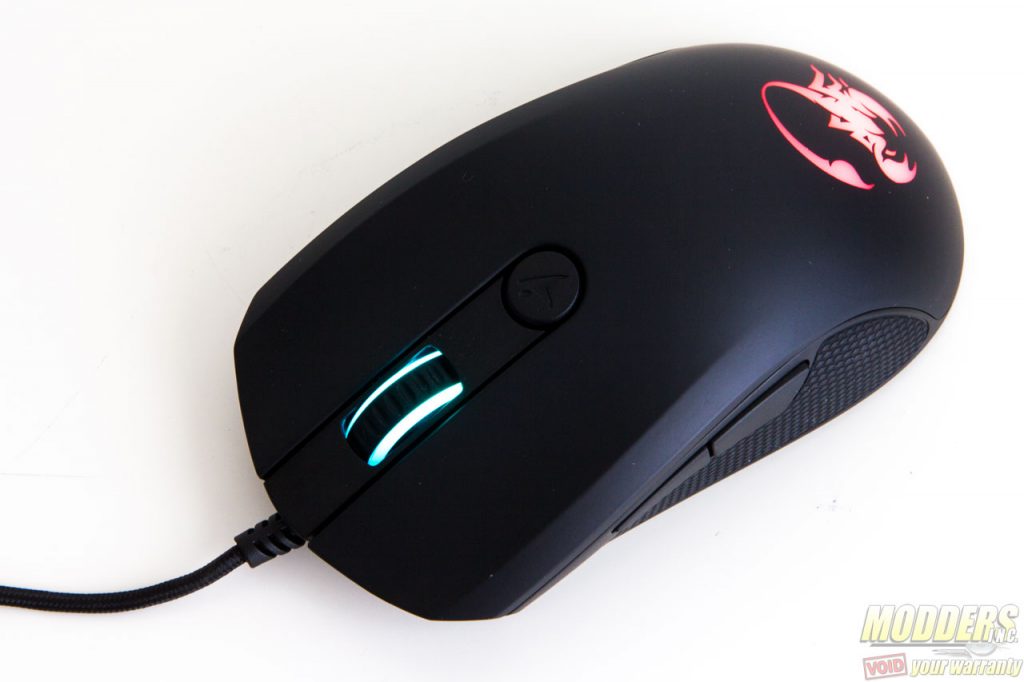 In terms of the software, the layout is very easy to use and easily accessible. The macro keyboard input recording is a nice addition as well as the variable DPI banking system with independent X-Y axis DPI control. The software could stand to offer more in terms of options however such as providing option to toggle angle snapping as well as more LED controls. Even something as basic as setting the rear color mode to static color instead of constantly breathing only would be welcome.
Overall, the Genius GX-Gaming Scorpion M8-610 mouse remains a very solid option with high-quality components and utilizing gaming-grade micro-switches on all buttons instead of just the main left and right buttons. It is currently available directly via the Genius US online store for as little as $29.99 which is a great bargain. Even at its regular $49.99 MSRP, it is already an impressive value offering and stands well against other laser-based gaming mice. If it had the right optical sensor, resized/moved the thumb buttons and even if it removed the RGB LED feature, it would've been the perfect mouse. I will withhold the Editor's Choice award for until/if the next version of the Genius M8-610 comes out, it would have to settle for our Recommended Hardware award for now.