A new compact mini-PC is available from Giada. The F200 is a fanless computer measuring only 116.6 x 107.2 x 30 mm and equipped with an Intel Celeron N2807 processor that consumes only 5W of power even at full load. The barebones version starts at only $110 USD with 2GB onboard memory and eMMC storage.
Giada's Dust-Proof, Noise-Proof, Fanless Mini PC – The F200
An ultra-compact, virtualized desktop Mini PC for the US market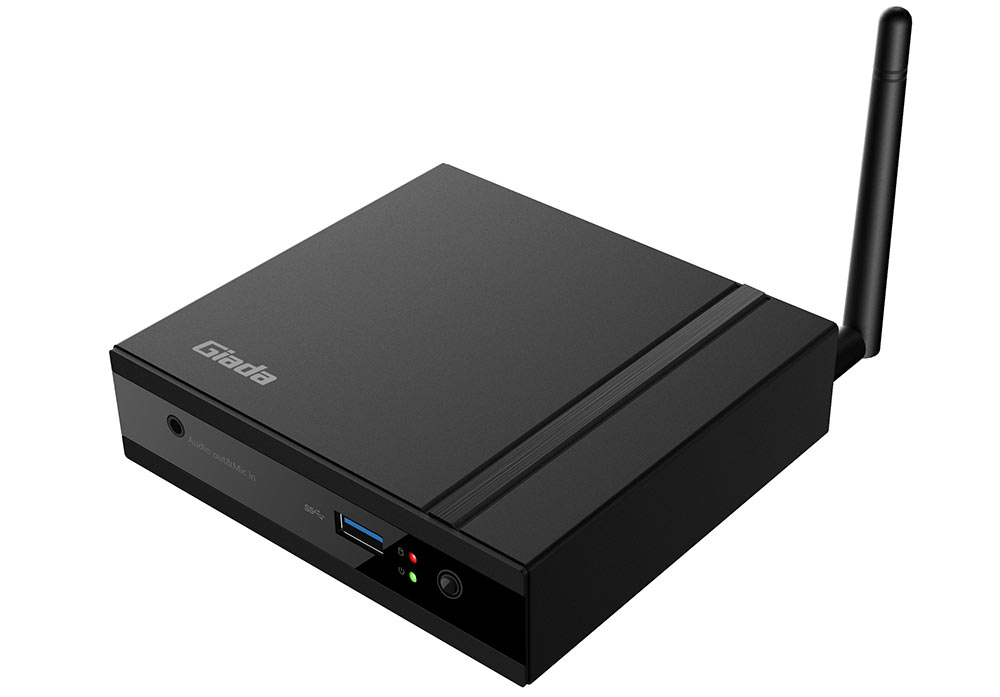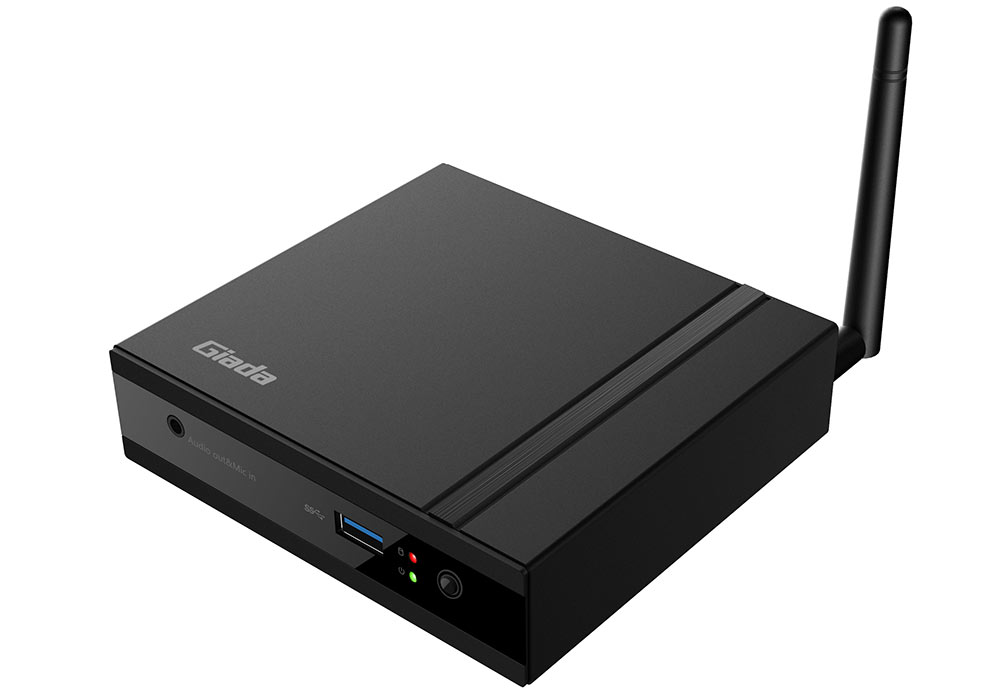 September 09, 2015, Brea, California – Giada Technology, an industry leader in mini PCs, embedded computing and servers for small and medium enterprises, has released their brand new thin client, first showcased at Computex early in June of this year.
The application platforms and market segments for modern industrial computer systems are often used in various non-consumer environments such as thin client, virtualization or cloud. Giada's products are fully integrated systems that provide turnkey installation of a running computer system in these types of environments along with the added benefits of automated functions.
For example, a thin client is a computer or a terminal device that depends heavily on the host computer (its server) to fulfill its computational roles. Thin clients are members of a larger infrastructure, where many clients share their computations with a single centralized server. Thin-clients are easier to maintain and manage for a reduced total cost of ownership.
In this sense, the Giada F200 provides a complete thin client solution device that helps reduce operating costs and power consumption, with a longer life cycle. Indeed, due to all the user-oriented and easy-to-deploy features, the Giada F200 is great for applications in thin client systems as well as virtual terminals, digital signage and industry control computers.
By implementing key features in the F200, Giada's latest Mini-PC is ready for deployment in a variety of environments. For example, the robust & durable all-metal chassis design allows for any sort of industrial placement. Compared with a plastic design, the metal chassis provides better protection for the internal parts from damage as well as EMI (Electro Magnetic Interference). Thanks to the Nanoscale sand blasting process, the anti-corrosive and stain-resistant performance of the chassis surface is greatly enhanced. In addition, the all-metal design can improve the heat dissipation efficiency and lowering the working temperature of the parts, thus to prolong the form factor's lifetime.
Another requirement of industrial applications is the ultra-compact form factor. Measuring only 116.6 x 107.2 x 30 mm, the F200 takes only 1/30 the volume of a traditional PC and enables flexible deployment and installation. It frees up precious space and can be seamlessly mounted behind the monitor or hidden in any obscure corner inside a digital signage device. And with the modularized design, it is easy to disassemble the IO backplane and implement a quick installation of memory, SSDs, Wi-Fi, BlueTooth or 3G modules. Speaking of memory, the F200 provides 2G/4G onboard memory and eMMC storage, so there is no need for the users to install additional memory separately, thus avoiding possible quality problems caused by poor contact of memory modules as well as seismic or vibration issues. 
The Giada F200 is noise-free and dust-free. Noise and dust pollution are efficiently thwarted by adopting an advanced fanless design. In return, the dust-proof working environment enables better stability and reliability during its operation.
Powered by Intel® Celeron® N2807 processor, the F200 consumes only 5W of the power even in full load. Lower power consumption means less heat dissipation at the same time, which also prolongs the life cycle of the F200.
To reach as many users as possible and meet their various OS demands, the F200 is specially designed to support both Windows® & Android. For Windows® OS, the F200 is compatible with Windows® 7, Windows® 8.1 and Windows® 10.
To fulfill the convenient operation and maintenance in digital signage applications, the F200 comes with the unparalleled automation features of Giada's patented JAHC hardware automation functions. Remote operations are taken care of because JAHC provides built-in capabilities for unattended operations such as auto power on when connected to power, RTC wake up or a scheduled power on/off. This delivers ease of use and efficient manageability.
MSRP for F200 Barebone System is US$110. To learn more about Giada's F200 please visit: http://www.giadatech.com/index.php?act=pShow&id=136
To learn more about Giada's entire line up of compact mini PCs, servers and motherboards please visit http://www.Giadatech.com
About Giada
Giada is a premium brand of JEHE (Shenzhen JEHE Technology Development Co., Ltd), www.giadatech.com the industry leader in embedded computing and server expertise for small and medium enterprises. Giada is Intel's very first official partner in China & Intel Intelligent Systems Alliance (ISA) Member. Giada has, from 2003, powered its way into the ranks of the country's top three manufacturers, and nurtured a long and fruitful relationship with Intel, AMD and nVidia.