Giada Technology, a provider of Servers, Mini-PCs and embedded motherboards, announces the F200 Thin Client Series Mini-PC for the North American Market. The F200 is an ultra compact 4.6 x 4.2 x 1.2cm Mini-PC which can easily mount on the back of monitors and Digital Signage displays. Featuring extremely low 5W power consumption, a dustproof metal chassis, reliable fanless design and 2GB of onboard eMMC flash memory, the F200 is a durable mini-pc suitable for thin client, digital signage, and industrial control applications.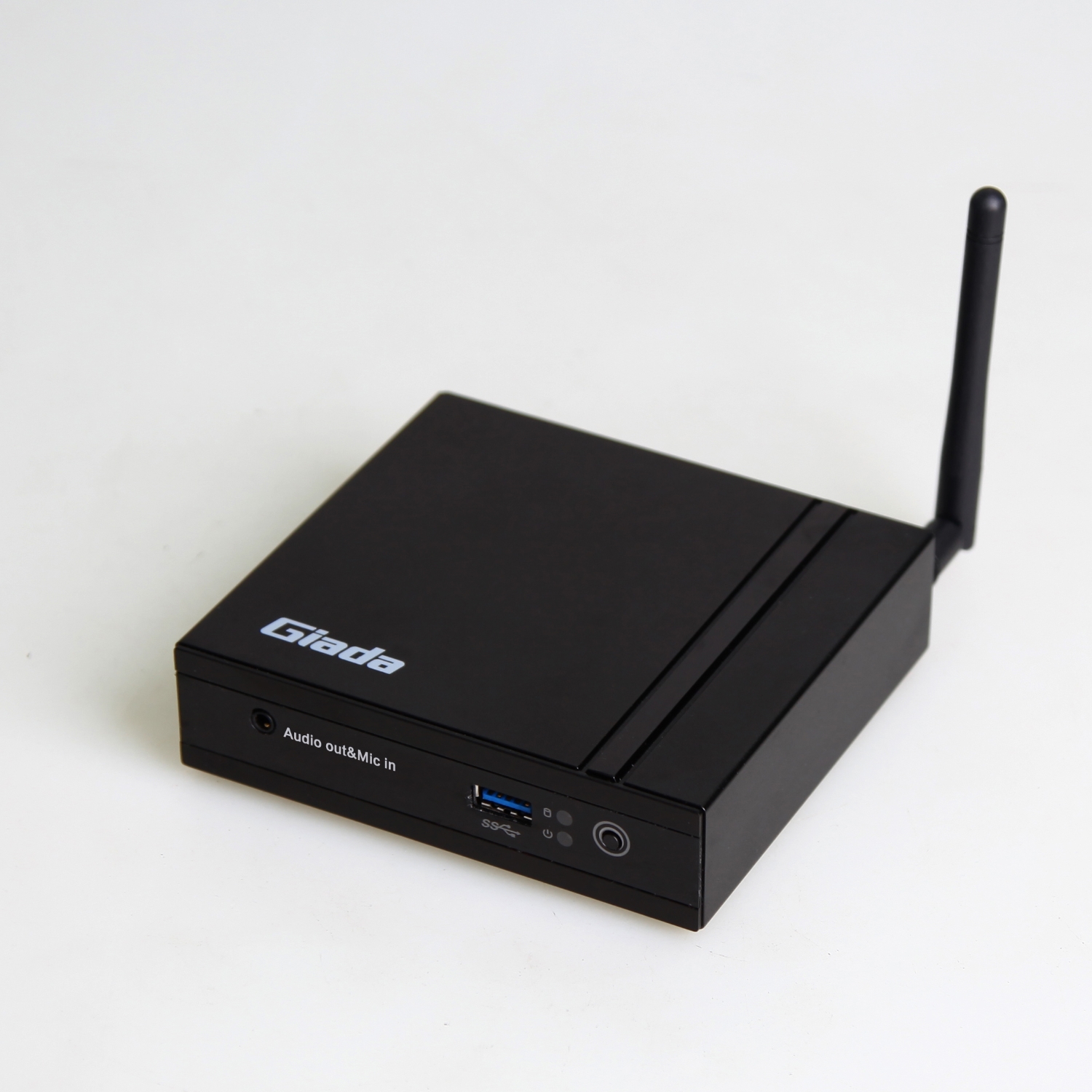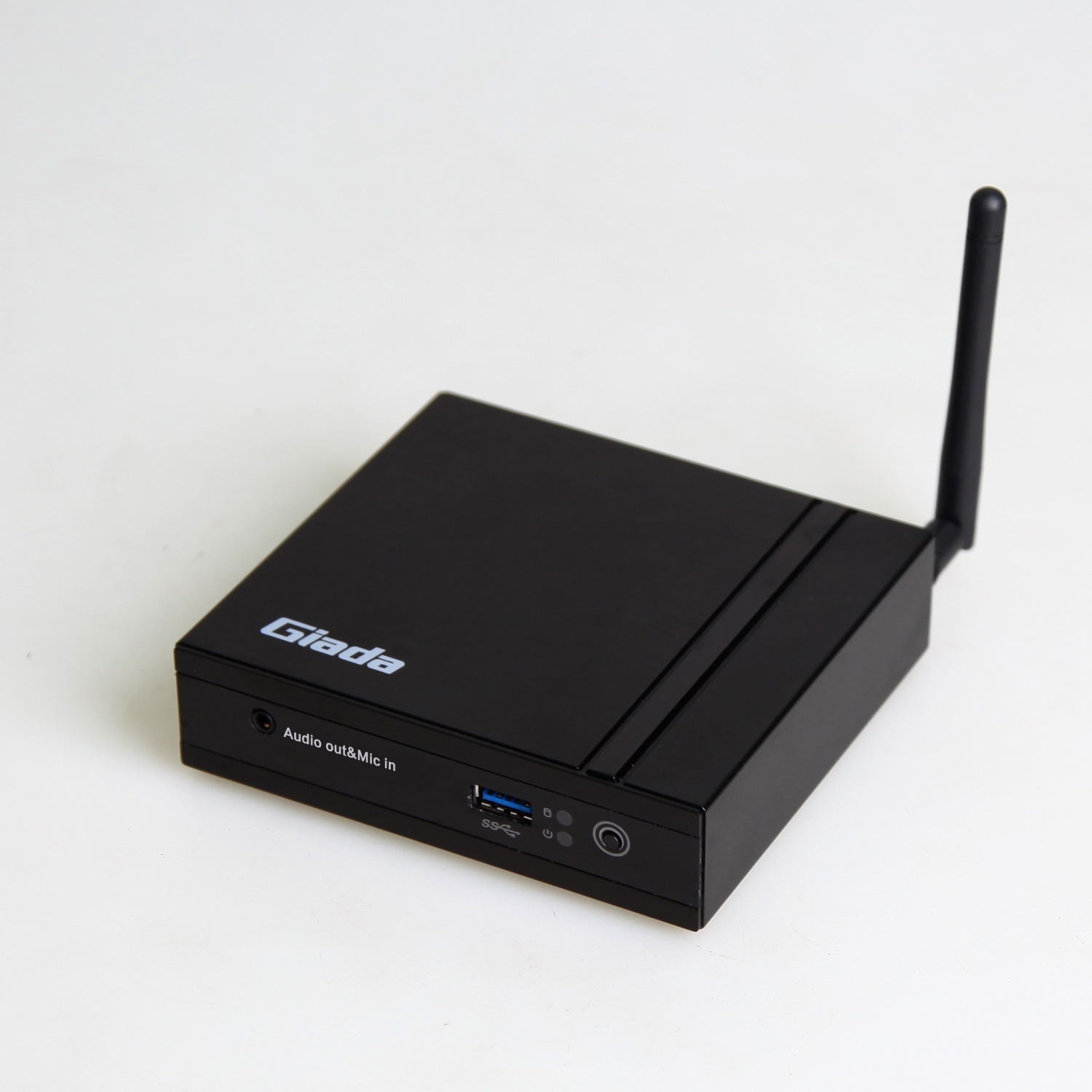 Low Power Consumption Thin PC
The F200 Mini-PC uses just 5W of power at full load. With most desktop PCs using 100W or more of electricity, the F200 features extreme power savings as a thin client PC. Featuring an ultra compact 4.6†x 4.2†x 1.2†design, the F200 takes up 1/30th the space of a traditional desktop PC. Its small size means it takes up little desktop real estate and it can easily fit on the back of displays and monitors using a VESA mount for a clean installation or digital signage usage.
Reliable Metal Chassis and Onboard Memory
Using a fanless design and efficient processor with a durable metal chassis, the F200 generates little heat for high reliability and long service life. The chassis is dustproof, making it suitable for both office and industrial environment. The F200 provides reliable shock and vibration resistant performance with 2GB of DDR3 DRAM and 8GB or an optional 16GB of eMMC flash soldered directly on-board. An mSATA slot allows easy storage expansion.
JAHC Unattended Technology for Digital Signage
The F200's JAHC unattended technology features make it also suited to simple digital signage and industrial installations. Scheduled power on/off, auto power-on after power failures, and more improved the unmanned capability of the F200 allowing it to operate more reliably in the field without constant monitoring and configuration. A SIM card slot allows 3G connectivity for pushing signage content over 3G and the F200 supports HDMI output with Direct X11 and Realtek High Definition Audio.
Features
5W Low power consumption
Ultra Compact: 4.6 x 4.2 x 1.2cm
Reliable Fanless industrial design
Dustproof, durable metal chassis
2GB onboard DDR3 DRAM and 8GB or 16GB of onboard flash storage
mSATA slot for storage expansion
JAHC unattended technology for digital signage
For product specifications and further details, visit the F200 product page at: http://www.giadatech.com/index.php?act=pShow&id=136
About Giada
Founded in 2010, Giada USA is the American branch of Giada Technology, a leading global manufacturer of digital products, graphics cards and motherboards based out of Shenzhen, China.
With almost 1000 employees at 8 locations worldwide and a strong background in OEM and ODM, Giada has superior product knowledge, chip sourcing, and R&D resources. Find out more about the Giada brand at www.giadatech.com.