« Page 2
|
Page 4 »
The south end of a north bound BUC….
The back side of the BUC is a spartan place. You have your single 120mm exhaust fan, 7 card slots, the bottom mount power supply location, and some self closing grommets above the fan for water cooling. The blue cable seen here is the USB3 cable. Since motherboard manufacturers have not yet put USB3 headers directly on the motherboard, in order to have that USB3 port in the tray on top, you need a pass through cable. That cable will plug directly into one of the back ports on the motherboard, hence the cable's location being ported outside the case.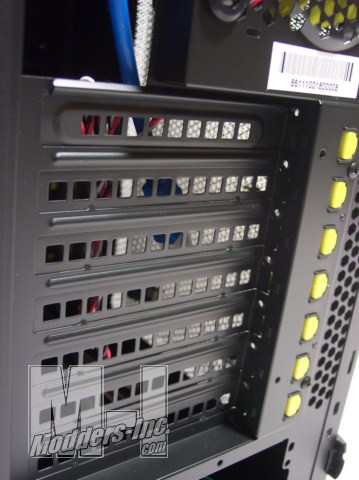 Expansion slots…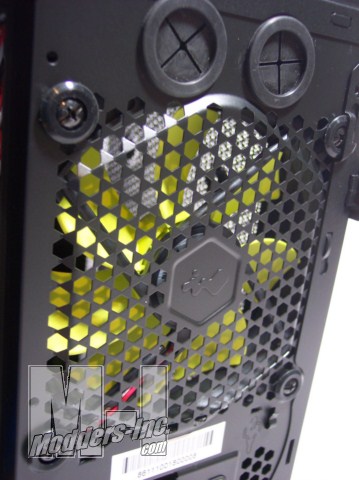 Want any water with that air?