« Intro
|
Page 3 »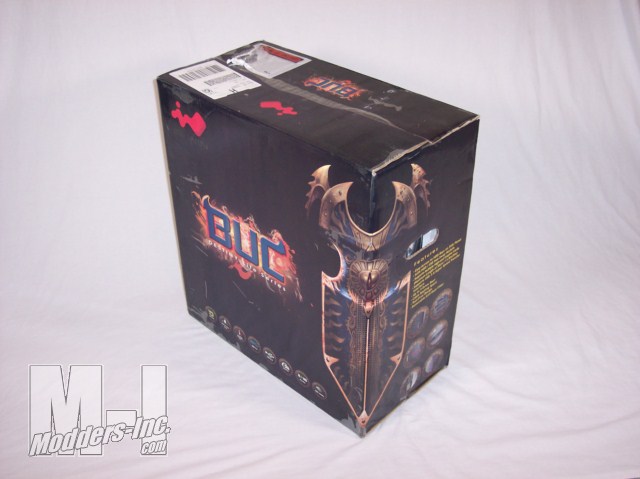 The In Win BUC arrived in a full color box with pictures and specs printed all over it. There is a full color, 3/4 angle shot on the other side of the box showing the case to give buyers a little glimpse of what it looks like, as well as lots of industry graphics relaying the connectivity options in the case (USB 2.0, USB 3.0. eSATA, etc).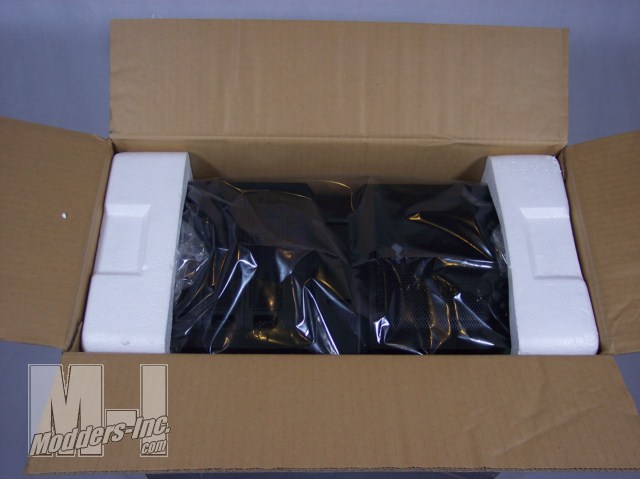 The case is transported in a medium-heavy gauge cardboard box, and the case is held in place by press formed styrofoam. Less expensive packing method than the Dragon Rider (heat cut foam), thus cutting down on some of the price. I much prefer a cut foam shipper, but I understand the need to save money here. Foam shippers tend to flake off little styrofoam balls that fly off statically charged, and stick to everything! Difficult on the carpet, but fun for my cats! ;)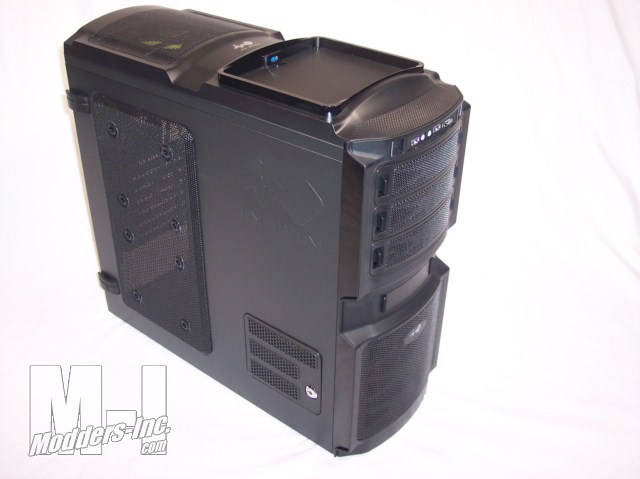 The BUC is a mid tower class case. This means the case has three externally accessible 5.25″ bays (instead of the 5-6 that some full tower cases have). There is a single 3.5″ accessible bay below the 5.25″ area. And below that, is the fan intake for the front 120mm fan. The top of the case is where the front panel ports have been mounted, just below the top lip. Here you have (from left to right): a recessed reset switch, USB 2.0 port, microphone jack, headphone/speaker jack, another USB 2.0 port, an eSATA port, and then the recessed power button. On the top is built in tray with an integrated USB 3.0 port. Pretty handy for jacking in an MP3 player, or a phone. Lay it in the tray and hook it up. Easy as pie. Behind that toward the back is one of the 120mm exhaust fans. This one faces up, taking full use of convection properties and exhausting any heat that has risen to the top of the case.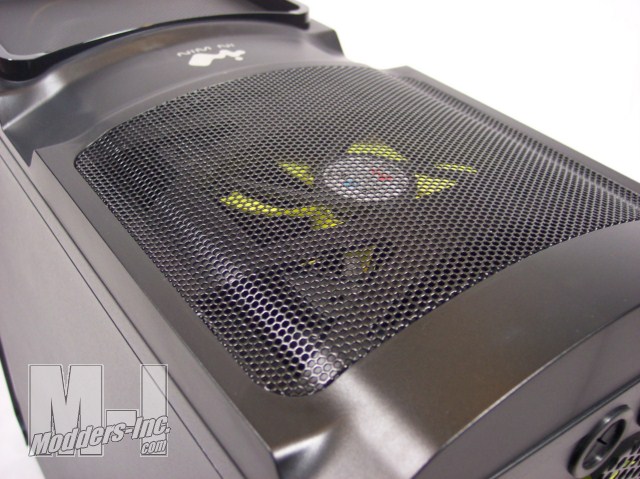 Looking at the side panel door, there is a mesh window that has 8 grommets spaced out to allow the install of two 120mm fans, should you need to. Those are not included in the retail case, but In Win made it easy for you to add them in should you require more airflow. To the bottom right is a keyed access door. This allows access to 3 of the drive bays in the case. In Win has built a back plane to accommodate the hot swapping of hard drives in this unit! And you don't even have to take the case side panel off to access. Unlock the small door on the side panel, and you have access to 3 of the drives. :) For a case in this price range, I am impressed! Not just at the inclusion of the access door, but in the manufacture of a rigid pass throgh back plane to allow for this type of swapping! Kudos to In Win!