« Benchmark Results
Conclusion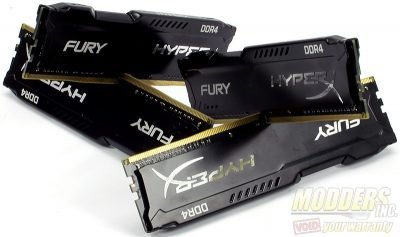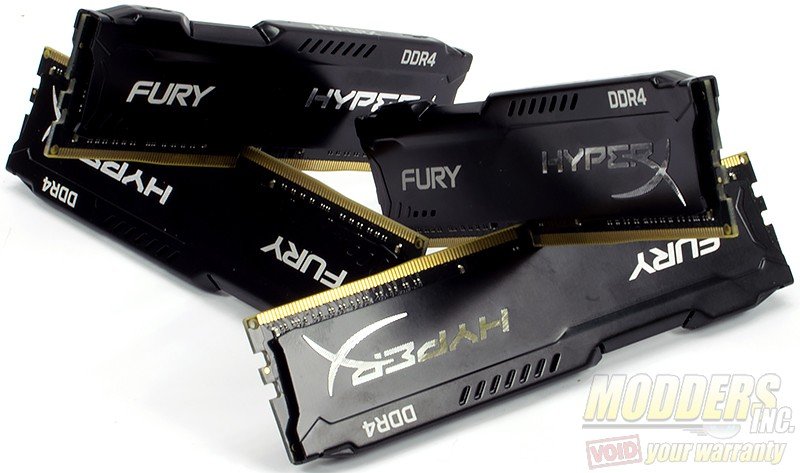 Towards the end of the year, Intel is expected to release the Skylake line of CPUs which should support DDR4 for mainstream desktops. For now, high-end desktop users with x99 motherboards are the only group that can utilize DDR4. Some may ask, what are the performance differences between DDR3 and DDR4? I did a very quick comparison between an -7-4770K utilizing Kingston's HyperX Beast 16 GB DDR3 2400 MHz 11-13-13-30 CR2 kit and ran it against the i7-5960x with the HyperX Fury DDR4 kit in it's stock configuration. I reset the bios on both boards and set the appropriate XMP Profiles and changed nothing else. A word of caution in the benchmarks below, there is more at play than the differences between DDR4 and DDR3, take into account the CPU (8 core/16 theads vs 4 core/8 threads) and motherboard differences.
| | |
| --- | --- |
| DDR4 @ 2400MHz | DDR3 @ 2400MHz |
The test above shows the DDR4 system is dang near twice as fast as the Z97. Again, take this quick test as a rough example. There are indications out on the web that a few of Intel's upcoming Skylake CPUs will support both DDR3 and DDR4, which should give a way better indication of the performance differences between DDR4 and DDR3.
Overclocking the HyperX kit was a slightly more challenging than just changing a multiplier. I tried to bump up to 2600MHz by changing the stock multiplier from 24 to 26 however, those settings just resulted in a motherboard boot loop. Eventually the BIOS would come up and let me know that an overclock had failed. I upped the CPU gear ratio and dropped the multipliers down and was able to reach 2600 MHz and 3000 MHz. To reach 3000MHz I had to loosen up the timings to 16-18-18-44 CR2. At stock speeds I was able to tighten up the timings quite a bit and bring the kit into the CR1 realm. This showed a nice boost in performance across the benchmarks that I performed. The system was completely stable at both the tighter timings and the overclocked frequency of 3000MHz.
Currently the Kingston HyperX DDR4 2400MHz 32GB kit can be purchased for around the $300.00 USD mark. DDR4 prices are on the down turn and should continue to do so. I tend to lean more towards 16 GB as a daily driver. The 16 GB kit can be had for around $150.00 USD.  So if you're looking to increase capacity on a current x99 or building a new x99 system, make sure to give the Kingston HyperX Fury kits a good hard look.
[sc:recommended_hardware_award ]