Test System and Testing Procedures »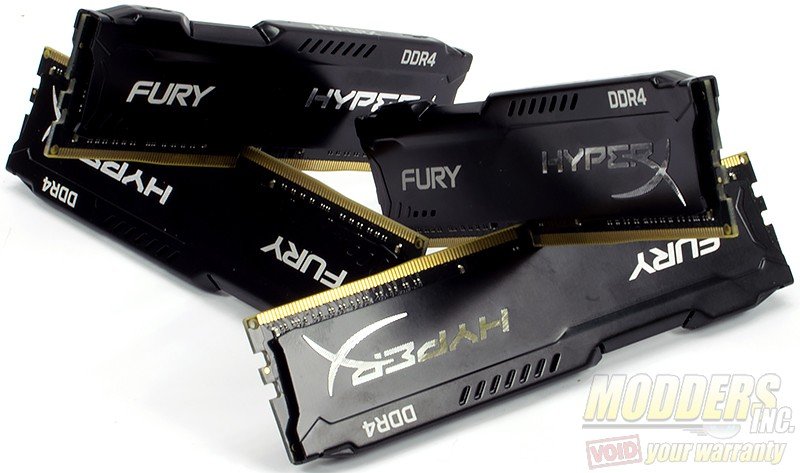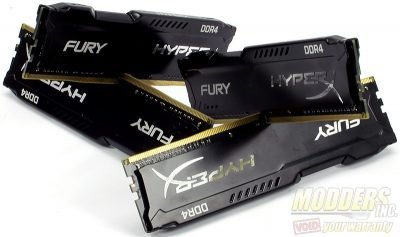 Kingston has long been known for their RAM. In the past, I've used Kingston's ValueRam series with great success. While the ValueRAM line of products isn't going to break any speed records, it was reliable and got the job done. With the release of the Haswell-E CPUs and the X99 chipset, DDR4 is required and with Intel's Skylake CPU on the way, DDR4 will finally find its way into consumer and non-enthusiast platforms.  The Kingston HyperX Fury is one of  their new lines of Performance RAM and features speeds of 2133MHz, 2400Mhz, and 2666Mhz and in capacities of 8, 16, 32, and 64 GB kits. This review features the 32 GB kit at 2400MHz with timings of CL15-15-15 @ 1.2V.
[sc:sponsor sponsor="Kingston" product_link="http://www.kingston.com/us/hyperx/memory/fury-ddr4″ product_name="Kingston Hyper X FURY Memory Black – 32GB Kit* (4x8GB) – DDR4 2666MHz CL15 DIMM" product_price_link="http://amzn.to/1G2l2jb" product_price="316.60″ ]
Kingston doesn't do much in the way of flash and flair with their packaging. The memory kit is packed away in a plastic container with a clear top that provides a few of the modules contained inside.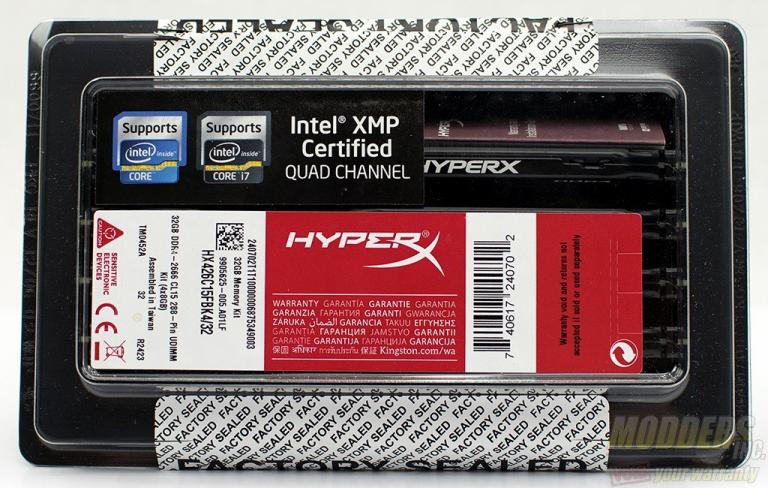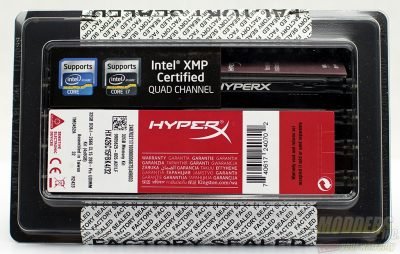 Inside, you can see the modules are lined up. A HyperX sticker and a warranty guide are also included.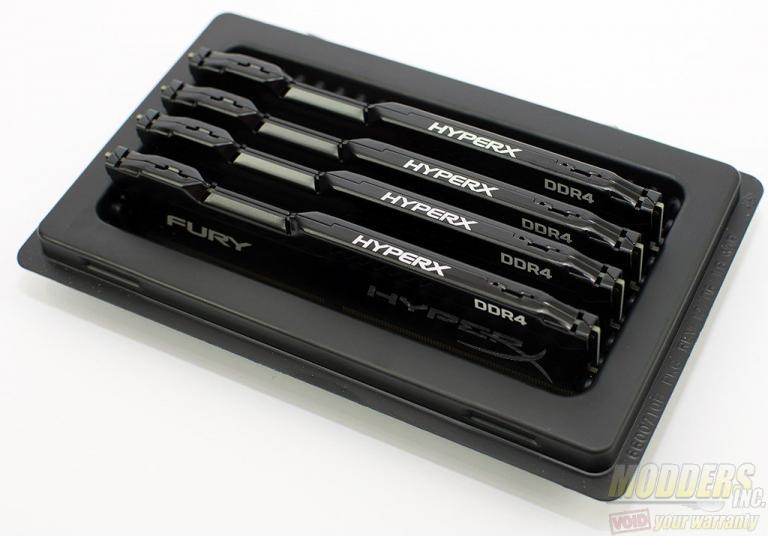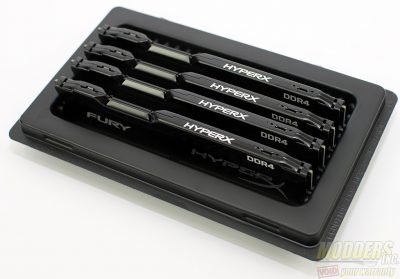 Since all systems that currently utilize DDR4 are quad-channel, four modules are included with the kit. For the time being, all the HyperX Fury DDR4 kits are offered in black heat spreaders.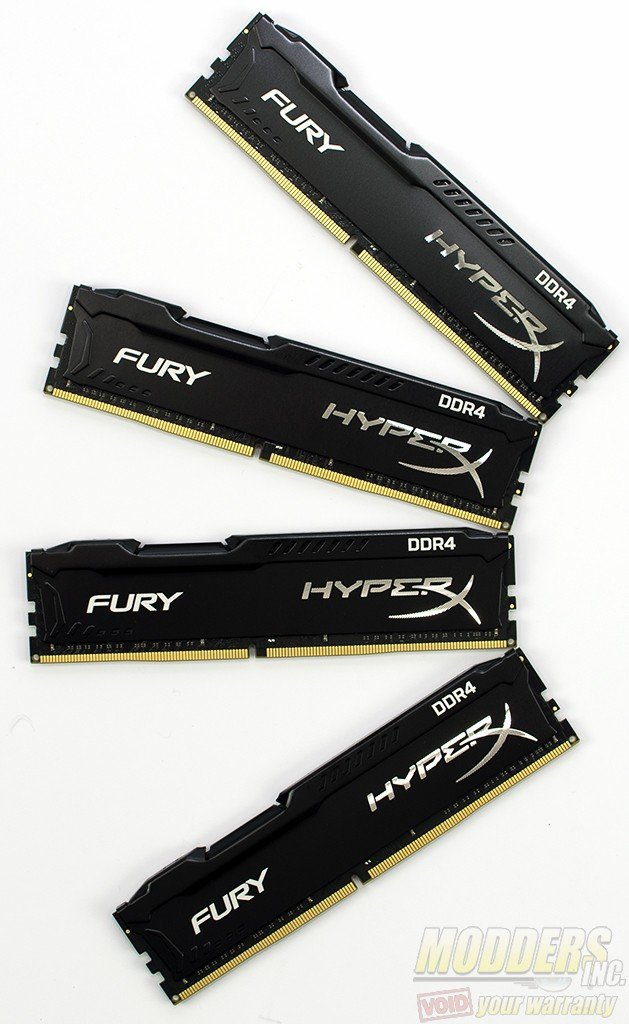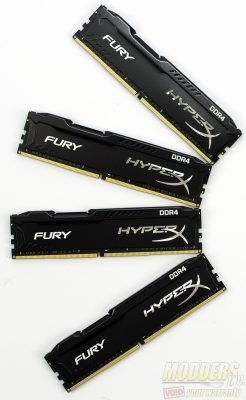 I like the the black heat spreaders. The Fury and HyperX logos stand out a bit but are not overly done. On the other side of the module is the information sticker. The model number of this kit is HX426c15FBK4/32
Specifications
CL(IDD)
15 cycles
Row Cycle Time (tRCmin)
46.75ns(min.)
Refresh to Active/Refresh
Command Time (tRFCmin)
260ns(min.)
Row Active Time (tRASmin)
29.125ns(min.)
Maximum Operating Power
TBD W*
UL Rating
94 V – 0
Operating Temperature
0° C to +85° C
Storage Temperature
-55° C to +100° C