Page 2 »
Need more Speed? The incredibly fast and stylish OCZ Rally Flash drive is designed to be the fastest most reliable USB flash memory drive on the market, and makes use of cutting edge technology and comes backed with a limited lifetime warranty for the ultimate peace of mind.
    OCZ Technology has created a stylish blister pack to display the Rally Flash Drive. Using this type of packaging allows you, as a consumer, to see everything you are purchasing plus it gives you full detail of the drive itself.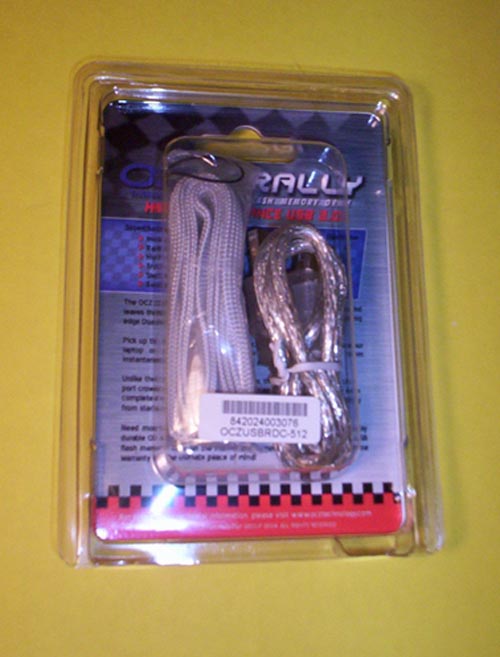 Inside the package you get the Rally Flash Drive, USB extender cable, a Lanyard, and a key ring. Once the Cable and Lanyard are removed you can read the insert. Giving you more information about the drive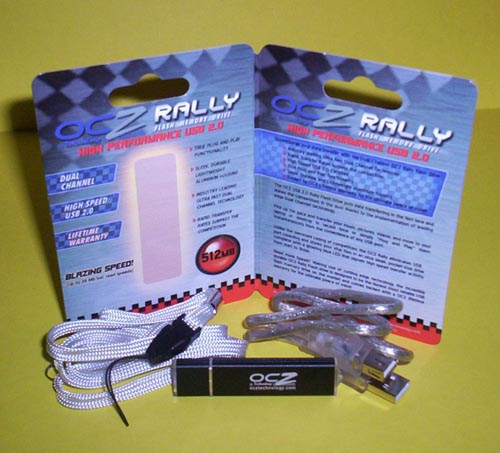 From the OCZ website
The OCZ USB 2.0 Rally Flash Drive puts data transferring in the fast lane and leaves the competitors in the dust thanks to the implementation of leading edge Dual Channel technology. 
Pick up the pace and transfer your music, pictures, videos, and data to your laptop or desktop in record time or simply Plug and Play them instantaneously from the convenience of any USB port. The Rally Drive excels when managing a wide range of media, and is optimized to more rapidly transfer todays larger (5MB and up) files.