« Page 4
Conclusion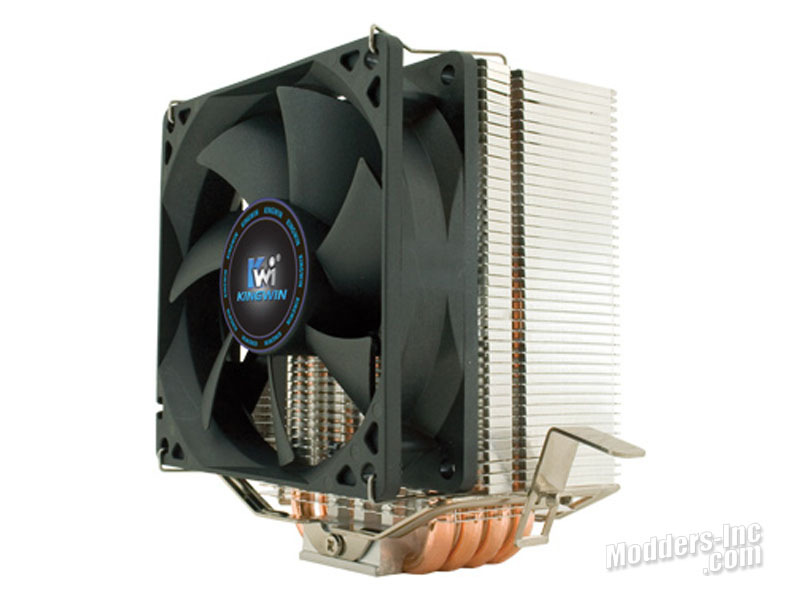 The Kingwin XT-1264 had no issues when it came time to cool the Over Clocked
Core i7
. Sure it came in just a little behind the other coolers tested, but it did it at a lower cost which means it offers a slightly better price / performance ratio. When it comes to looks, the Kingwin XT-1264 isn't the flashiest cooler on the
market
. Adding the flashy stuff increases the price range and defeats the purpose of doing a budget minded cooler in the first place. Unfortunately, we are not all case modders that want the absolute best looking hardware we can get. Some of us are actually interested in performance more than looks… Go Figure!
  One thing that tends to come with the budget minded coolers, is the less than pleasing mounting systems. Although the Kingwin XT-1264s mounting system works, and shows no sign of problems. It can be a bit challenging to install on some Intel based motherboards like my EVGA X58. Sure they could use a better setup, but again that will cost you more $ and decrease the price / performance even more. Overall I think the Kingwin XT-1264 did a great job for the price. It's one of the cheapest coolers that I have tested that actually performs.
Pros

---

Cons

---

+ Excellent price range.
+ Great cooling for the price.
+ Simple installation process.
+ Heat-pipe Touch Chip design
+ LGA1366 Ready
– No Flash.
– Push-Pin mounting for the Intel chips.
– No anti-vibration options on the fan.