« Encryption Software Overview
|
Final Thoughts »
Benchmarks
Crystal Disk Mark benchmark at 1GB test size:
Unlike CrystalDiskMark, the ATTO disk benchmark is a 32-bit compressible data benchmark that measures read and write speeds across various file transfer sizes from 512B to 64MB to show SSD behavior.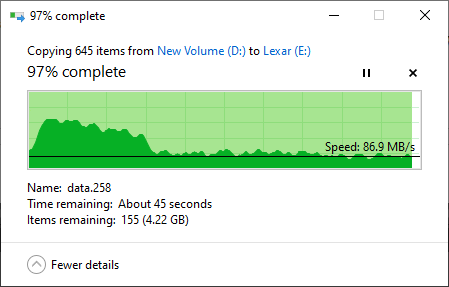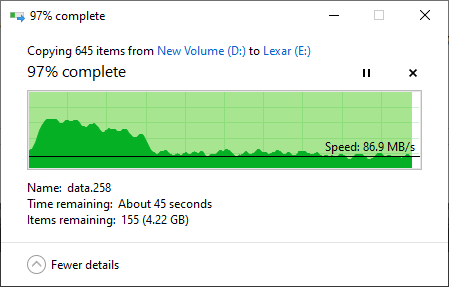 Based on the Crystal Disk Benchmark I can clearly see the advertised performance of the device as far as 'Read' speeds go. The 'Write' speeds were not advertised on the packaging of the SL200. Keep in mind, this is always the best case scenario and is done in a lab. Considering write speeds are always slightly slower than 'Read' speeds, the SL200 has performed well. Under the 75% load of the storage device, the SL200 performed as well as when the drive was empty. Sequential 'Read' speeds were recorded up to 560.8 MB.s and Sequential 'Write' speeds were recorded up to 442 MB/s. Looking at the ATTO Disk Benchmark data I saw a similar performance as a Crystal Disk Benchmark however here I saw some random write choking. Once SSD's cache fills up the 'Write' performance drops significantly. This means you will see a performance drop in speed while transferring large/multiple files to the drive.