« Benchmarks
Final Thoughts
The Lexar SL200 is an interesting storage device.  Its elegant design and ease of use really do captures the eye.  The Lexar SL200 is based on the SSD SATA 3 chipset that offers the performance of an SSD on the go.  The SL200 can be connected to smartphones, computers, cars, etc.  If you have a USB Type-C connector, you can take advantage of the Lexar's SL200.  While playing around with the device it performs as expected based on the information provided by Lexar.  You are getting SSD performance to store your files. The SL200 also offers AES256 encryption of the files via built-in Lexar DataSafe software.  DataSafe is easy to use and should not need any explanation as the GUI is very intuitive.  Encrypting files do take some time to process but this is expected on any encryption levels.
Based on my benchmarks,  the SL200 performs as advertised by Lexar.  The expected speed of the SL200 should be close to the same as the SSD SATA 3 storage devices.  I did find that while transferring large/multiple files to the device you will experience a significant write performance hit.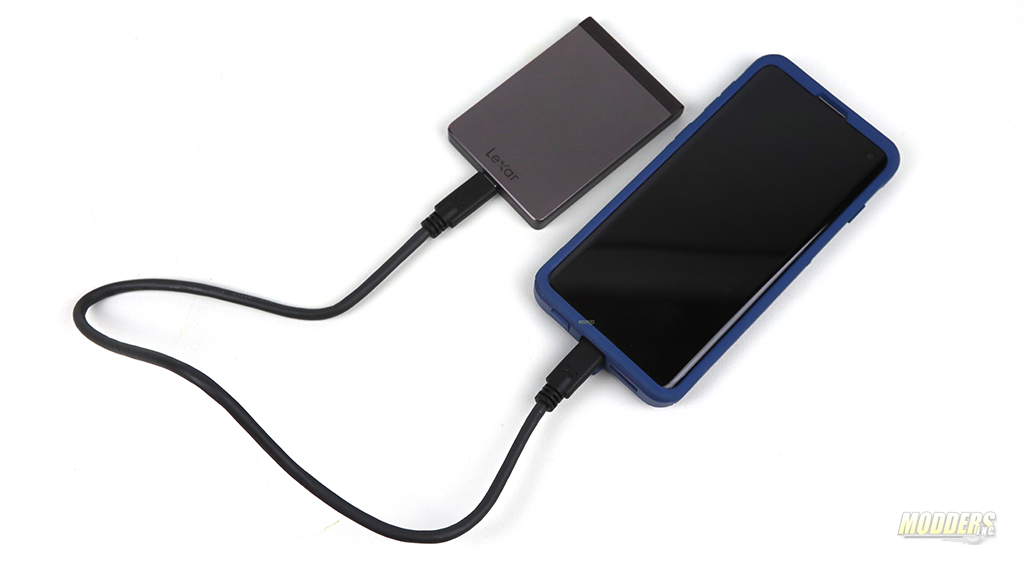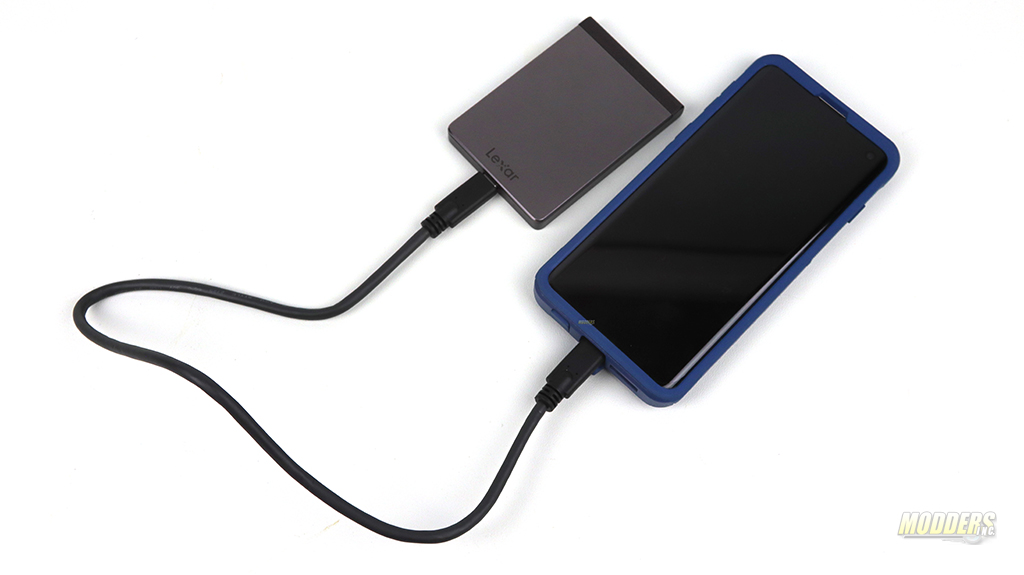 Currently, The Lexar SL200 1TB sells for about $ 170 USD.  The price vs value of the SL200 is a little bit on the high side as there are similar devices on the market that perform roughly 2x as SL200.  But if you do not care about the price or performance data of the SL200 and just looking for good encrypting storage then this might be a good choice for you.  If you are looking to get a little more speed with great stability you might want to check out Lexar's SL100 Pro.  SL100 Pro is a similar Type-C storage device but with a 2x of performance.  We have recently reviewed it here on Modders-Inc.  You can find our review of SL100 Pro right here.
Overall my experience with the SL200 1TB was a pleasant one but for my liking, I would like to see a little more speed from my external storage devices.