« Closer Look at the Lexar SL200 Portable SSD
|
Benchmarks »
Encryption Software Overview
Software encryption in the SL200 is done by Lexar DataSafe application that comes pre-installed on the drive. Just explore the drive and double click on an executable in the root of the drive.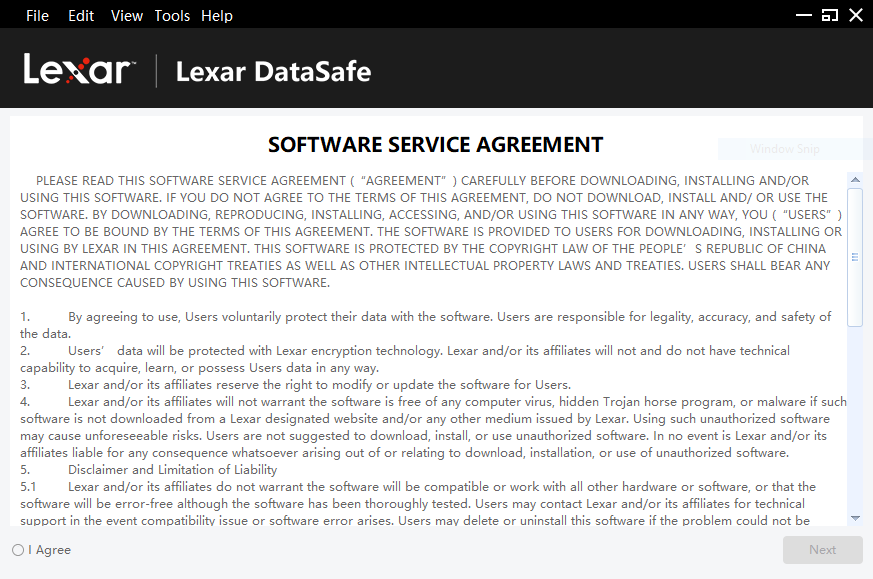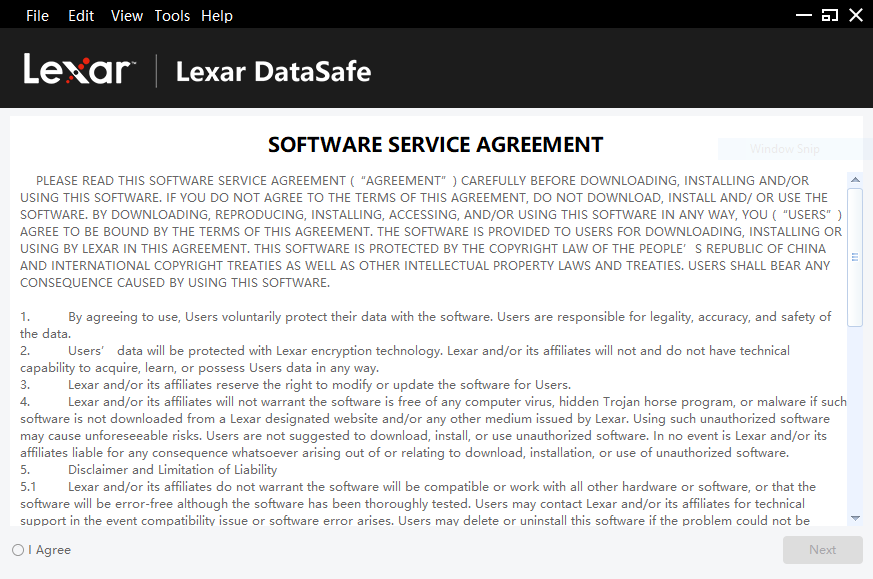 After 'Agreeing' to the terms and conditions, you are going to be prompted to create a secure 'Password' that you will be using to access your encrypted files. Create your passwords as complex as you can.
Once you have created your password the Lexar DataSafe workspace will be presented to you.
From here you can move files from your local drives into the protected archive on the SL200 drive. The 'File Transferring' could take a while to complete so please be patient. Smaller files and folders would be encrypted relatively faster than the larger folders.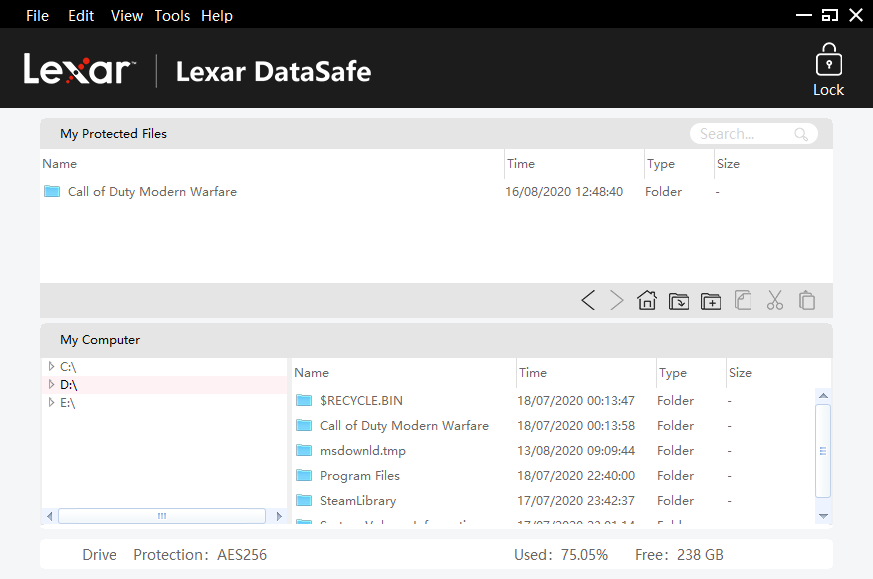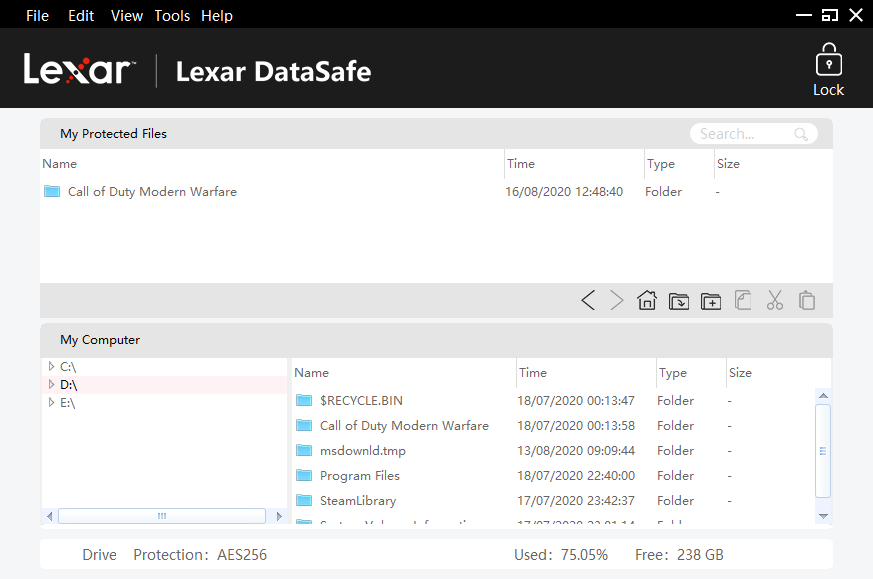 While exploring the app I didn't find any way to adjust encryption levels of this device. As advertised the encryption of the app is based on AES256.