Article Pages:
Page 2 »
Lian Li has been known for years to be one of the top quality manufactures of computer cases. They make everything from tower cases to external drive enclosures. Today we will be taking a look at one of their smaller cases, the Mini Q PC-Q08. This case is perfect for individuals that are looking to construct a HTPC or a LAN gaming rig, but does it have all the right features for you? Let's find out…

Sponsor: Lian-Li
[hr]
First Look and Information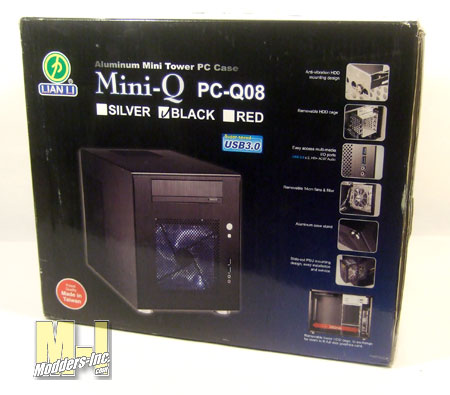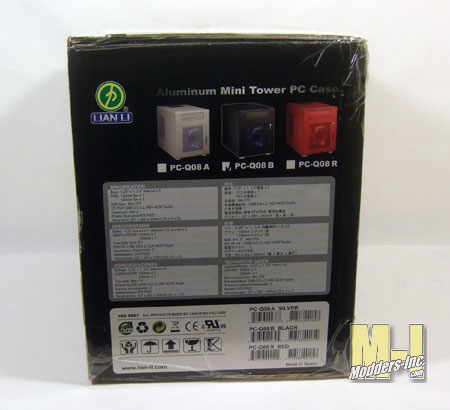 The shipping box has ample amount of information about the Mini-Q PC-Q08 case from Lian Li to give you the capability to make a good consumer product choice. The cardboard box will also tell you which color case is inside as you have a choice of three colors to choose from.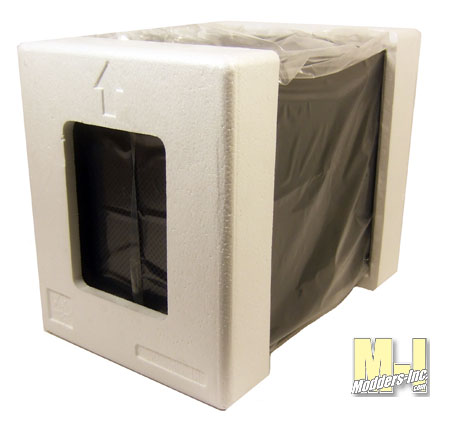 Safely packaged and ready to go to work!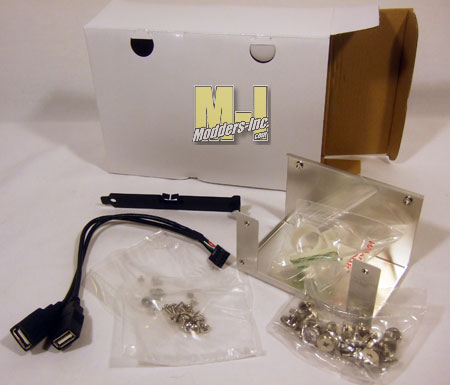 Included in the packaging is all the items and extras that you will need to put together the system you want. You get everything from cables, brackets, to screws.
---
Specifications
 Model
 PC-Q08
 Case Type
 Mini Tower
 Dimensions 
 (W) 227mm x (H) 272mm x (D) 345mm
 Colors available
 Black / Silver / Red 
 Front bezel, side panel, body material
 Aluminum
 Net Weight 
 2.73KG
 5.25″ drive bay (External)
 1
 3.5″ drive bay (External)
 none
 3.5″ drive bay (Internal)
 6
 Expansion Slot
 2
 Motherboard
 Mini-ITX / Mini-DTX
 
 
 System Fan (Front)
 140mm LED Fan x 1
 System Fan (Top)
 120mm Fan x 1
 System Fan (Rear)
 none
 

I/O Ports

 USB3.0 x 2 / HD Audi
 2.5″ drive bay (Internal)
 1
 Maximum Video Card Size
 300mm