« Introduction | Looking inside the MAINGEAR SHIFT »
First Look at the MAINGEAR SHIFT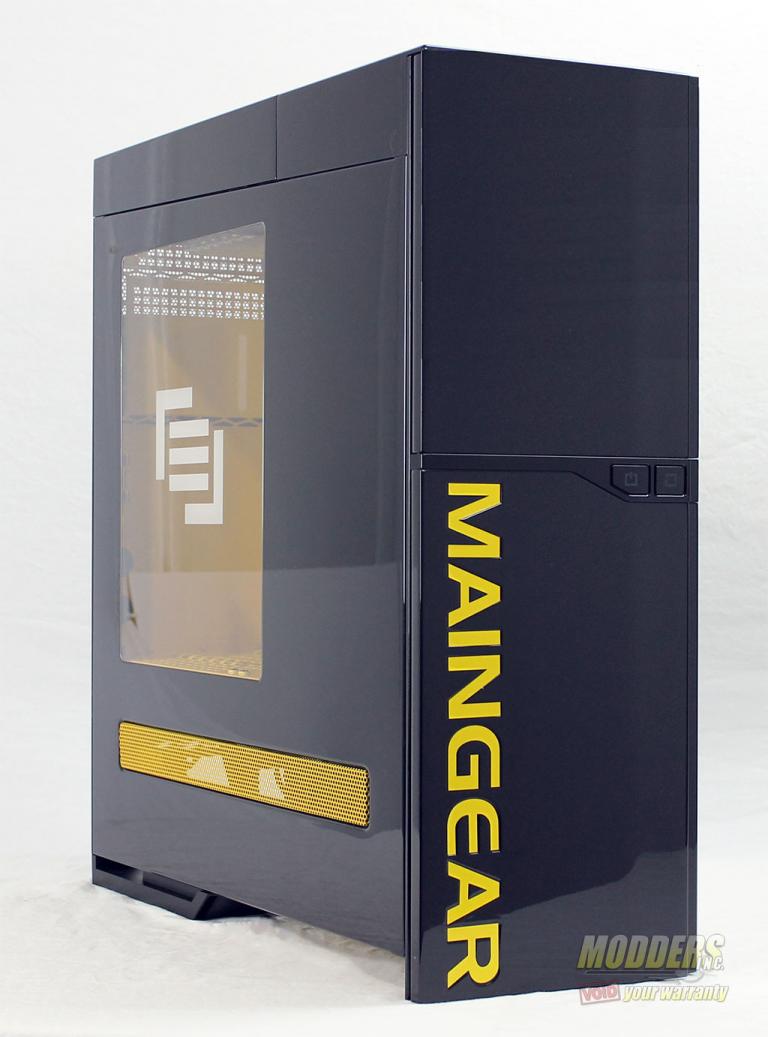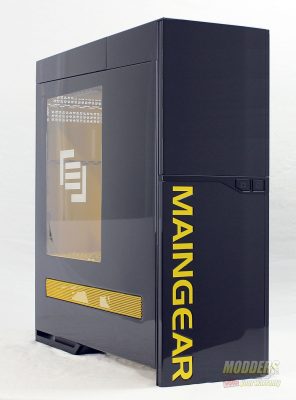 With the MAINGEAR SHIFT case finally in plain sight you can see right away that the finish on the case is much better than your average ATX case. A super gloss look is presented to you and actually made me say "WOW" and wanted to just run my fingers over it; which I did. MAINGEAR does something that is rare in the retail computer system market by painting cases with automotive grade paints. Doing so gives the end user the ability to choose from eight colors offered to custom matte and glossy paint finishes. Our special case was painted black on the exterior with a yellow interior, but the thing that put it over the edge was they painted our logo on the non-windowed side.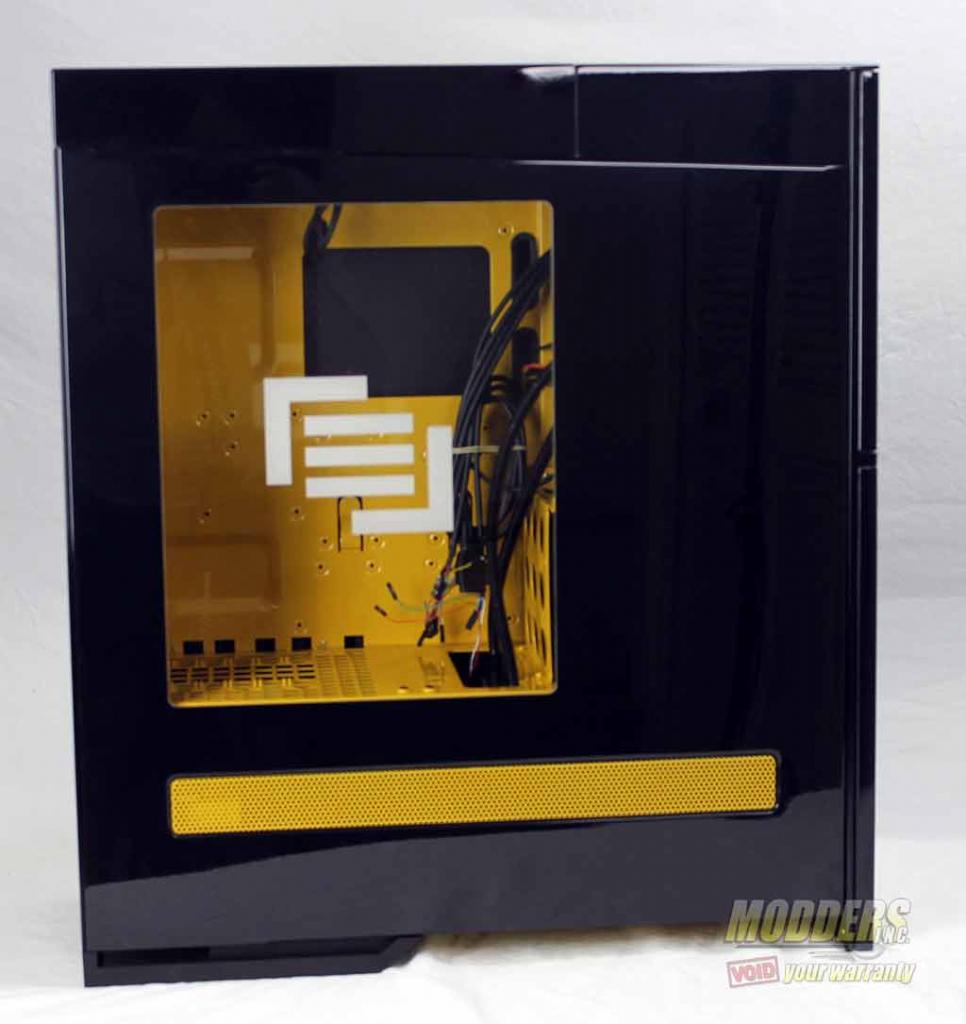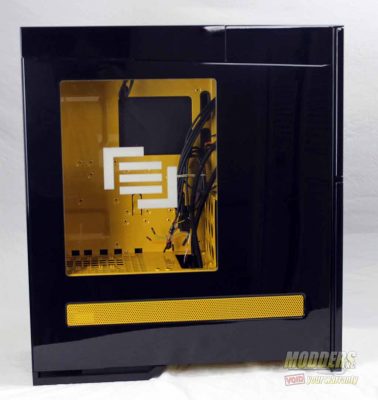 Looking at the windowed side of the case we can see that the window is just big enough to frame the hardware that resides inside. Just below the window you can see a yellow section which is actually a section cut out of the panel and painted metal mesh is installed to help air flow.
What looks like it might be the front of the MAINGEAR SHIFT case is really the rear of the case. Again we see some yellow painted metal mess used for air flow while a recessed opening at the bottom is the location that the power supply will be located.
The right side of the case has the same airflow vent installed, but we can differently see something different as the Modders-Inc logo is painted onto the side. Yes, painted and a decal was not used and just painted over with clear. They took the time to apply our logo, again with automotive grade paint, to make the case special. I am pretty sure that this is an available option if you were to call them to place your order.
This close up image shows us that the VOID (and the rest of the logo) was perfectly painted onto the case with a high gloss clear applied over the top to protect and the painted surfaces.