« Looking inside the MAINGEAR SHIFT
Final Thoughts and Video of the MAINGEAR SHIFT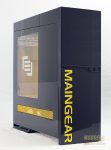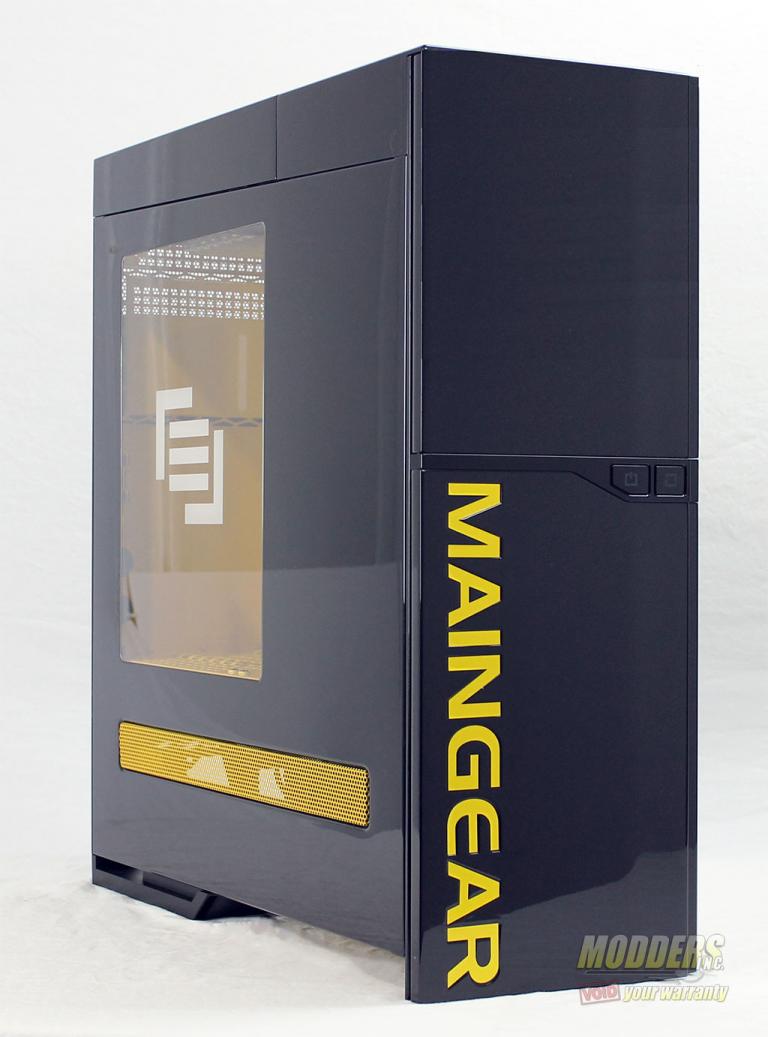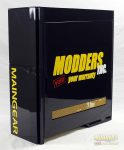 MAINGEAR has made some great appearance changes to the RV01 and pretty much made it their own. What really stands out is the attention to details on the painting and the quality it brings to the table. Getting a custom painted case locally can sometimes be a crap shoot as you are either going to pay a whole bunch for it or you get a buddy that knows a guy that can do it cheap and when you go cheap you never know what you will get. At the prices that MAINGEAR advertises you are getting a high quality job at a below local paint shop price for sure.
When I first grabbed the box at the local delivery place, as I was out of town at QuakeCon when it arrived, I was surprised at the weight. When I got it home I placed it on a scale and found that it weighed in at 60 pounds! So why is the case so heavy? Simple. It is mostly created from metal. All the panels, front door, screens and top pieces are metal. I found maybe 3 or 4 pieces (besides the fans and drive holders) made of plastic. You just do not see this nowadays as it cost to much to manufacture and ship which both items cuts into the profit margins. Apparently MAINGEAR is not worried about this and would rather deliver a quality product than to skimp on the case.
When you are in the market looking for a custom computer with a high quality paint job and options to add just about anything to it you must take a look at the MAINGEAR site, pick your colors then hardware and enjoy a kick ass system.
[sc:recommended_hardware_award ]
Check out our video overview of the case and the installation of hardware into the MAINGEAR SHIFT case.