Closer Look »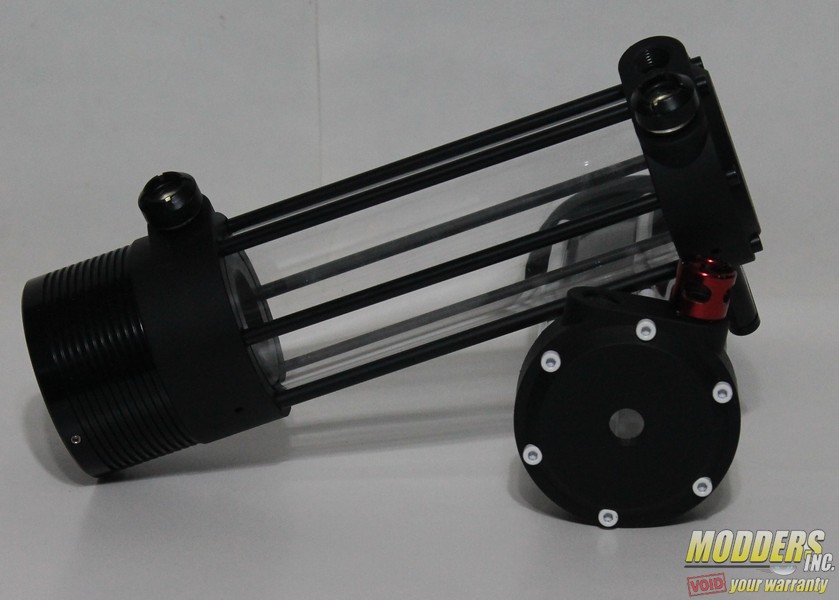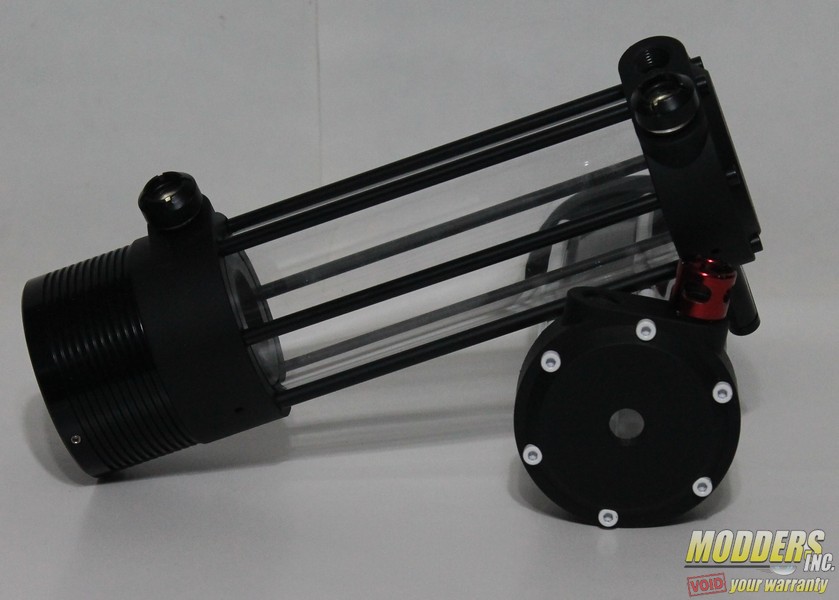 Of the all the reservoir types available in the market, the tube res has always been preferred mainly due to its large visibility and ease of installation. However, for the most part the design hadn't changed much until a couple years ago compression style reservoirs emerged into the market. Monsoon has developed their own compression style reservoir that has just been released on the market called MMRS (Monsoon Modular Reservoir System) that uses a series of tension rods to hold it together. It is also being sold in pieces so you can purchase each piece individually, allowing users for the first time to build the reservoir around the case, and not the other way around.
[sc:sponsor sponsor="Performance PC's" product_link="http://www.performance-pcs.com/monsoon-modular-reservoir-system-parts" product_name="MMRS" product_price_link="Varies" product_price="As Configured $66.80+Shipping" ]
Packaging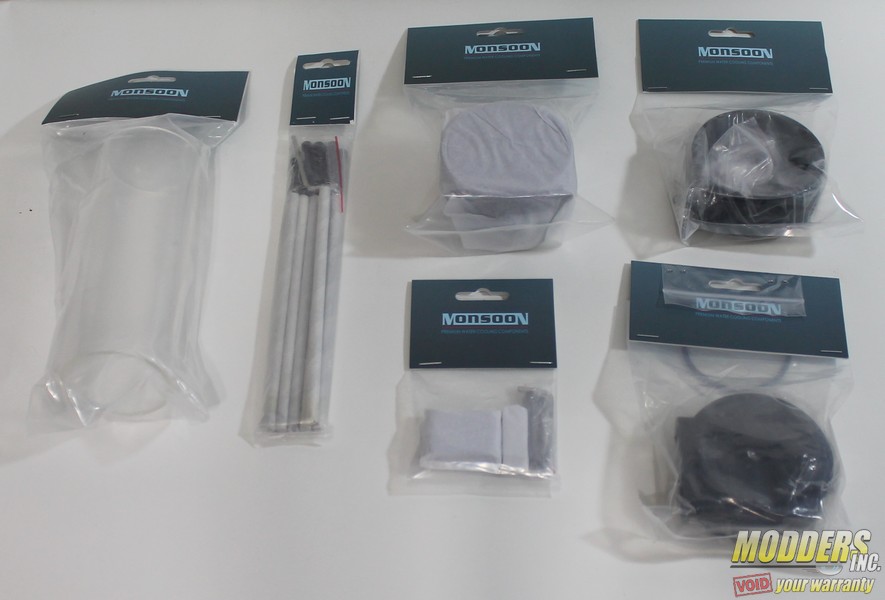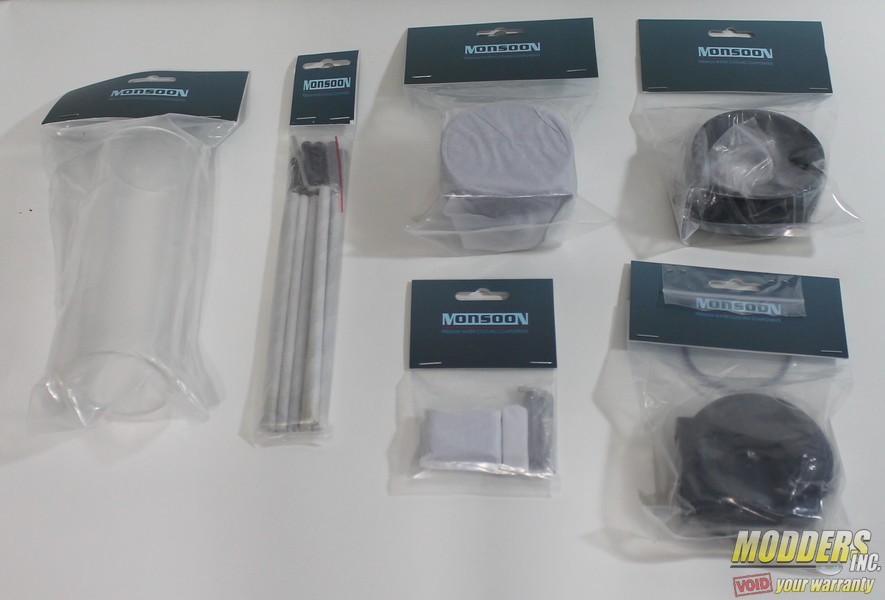 Each piece come individually packaged in a plastic bag with a cardboard tag that has the Monsoon logo on the front and the part # on the back.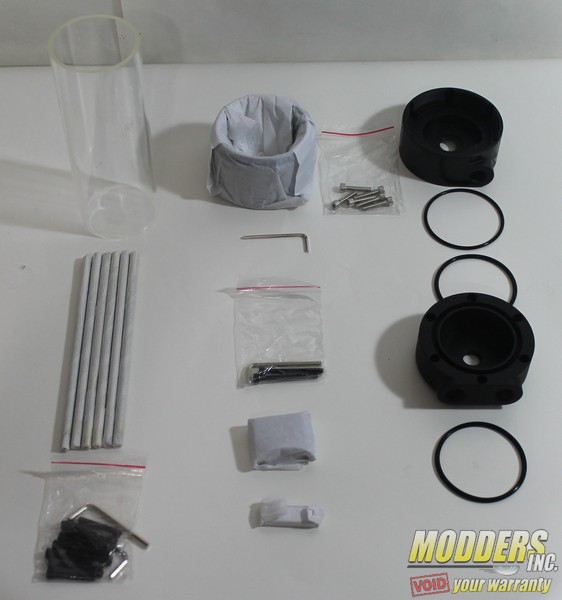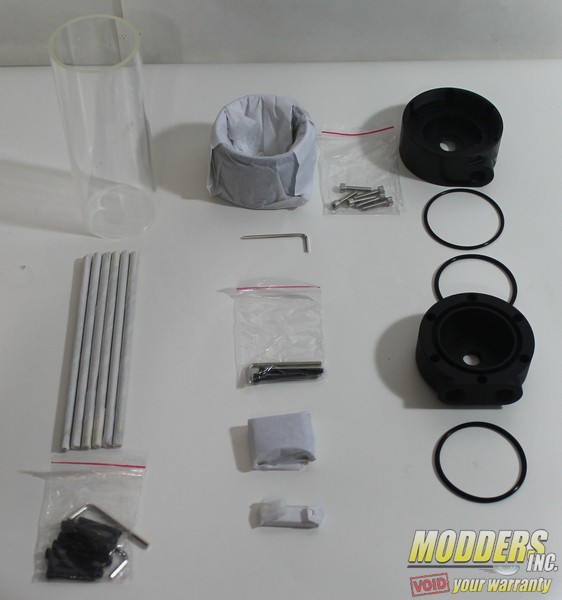 Once everything has been removed from it's package, you can see that all the fasteners come in separate bags accompanied with the appropriate sized Allen key. Each piece of aluminum is wrapped in a traditional layer of tissue paper to protect the paint finish.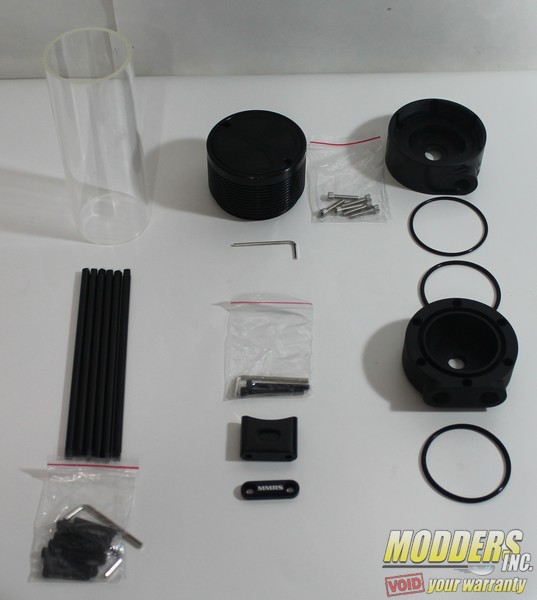 Once all the tissue paper has been removed, you can see that each piece that is colored matches perfectly. There is not even a slight deviation in the hue.
Specifications:
| | |
| --- | --- |
| Tube Diameter | 60mm |
| Tube Lenth | 40-400mm |
| End Caps HxW |  30 x 75mm |
| Tension rods HxW | 40-400 x 7mm |
| D5 End Cap HxW | 32 x 75mm |
| D5 Motor Cover HxW | 48 x 75 |
| | |