« Packaging & Specs
|
Construction & Conclusion »
Closer Look
The tube is crystal clear acrylic. They come in all the colors Monsoon fittings come in. There is also a frosted and fusion (partially frosted) version as well.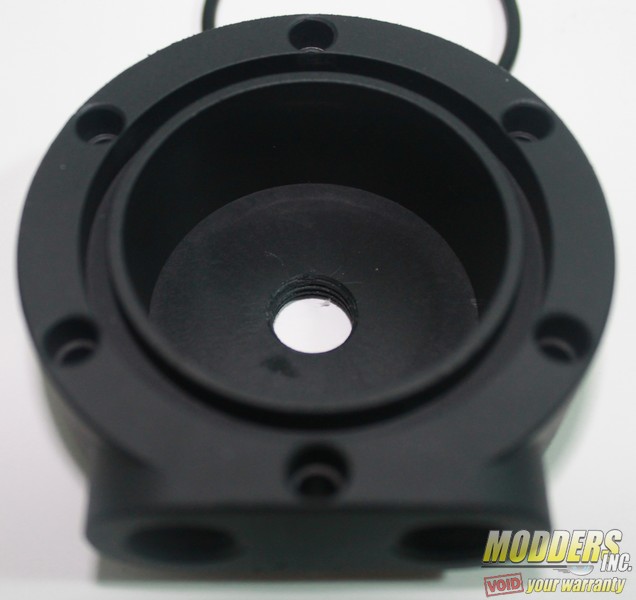 Each end cap is made of Delrin has the six holes around the edge for the six tension rods. There are however, a multitude of options when it comes to ports: everything from none or up to five ports. There is also a coupler piece that allows you to stack multiple tubes if you would like.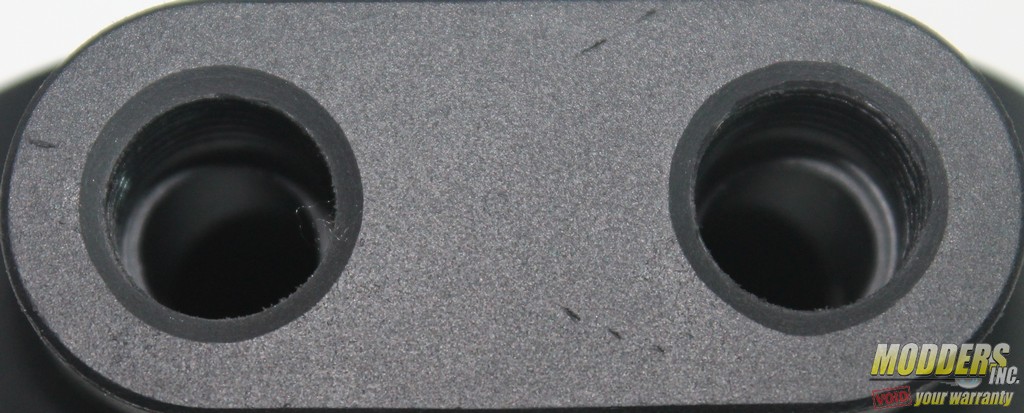 Each port has been tapped into the Delrin for G1/4 fittings and are deep enough to accommodate some of the longer threaded fittings.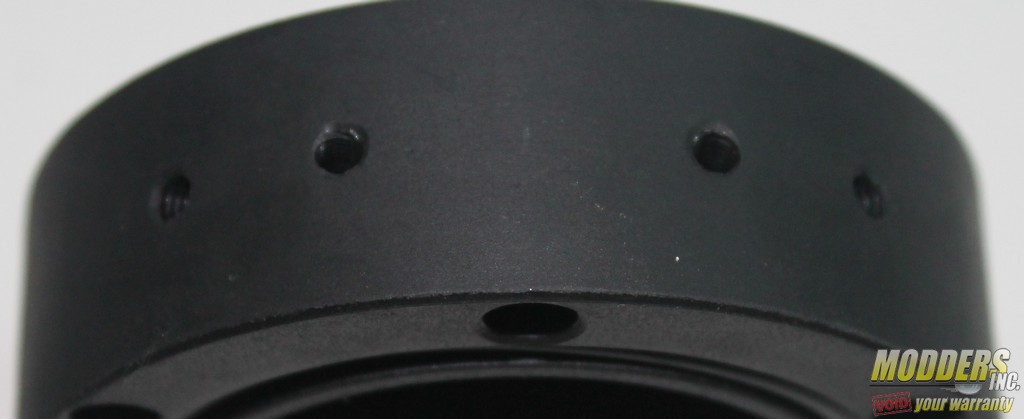 Around on the back of each of the end caps are three sets of mounting holes. One for the back and for each side.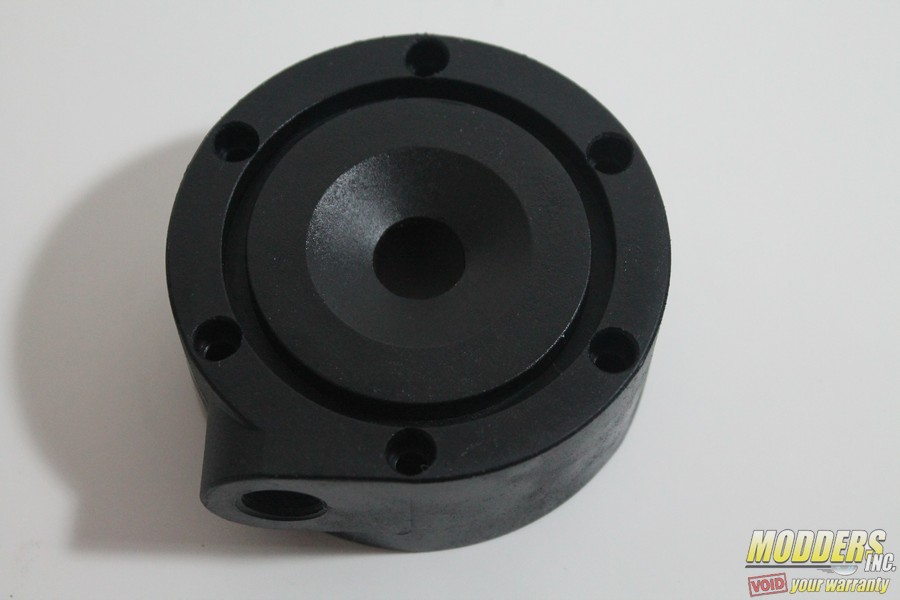 The D5 Pump top piece has the six holes for the tension rods, a large hole in the middle with a chamfer to feed the pump and there is a single port for the outlet.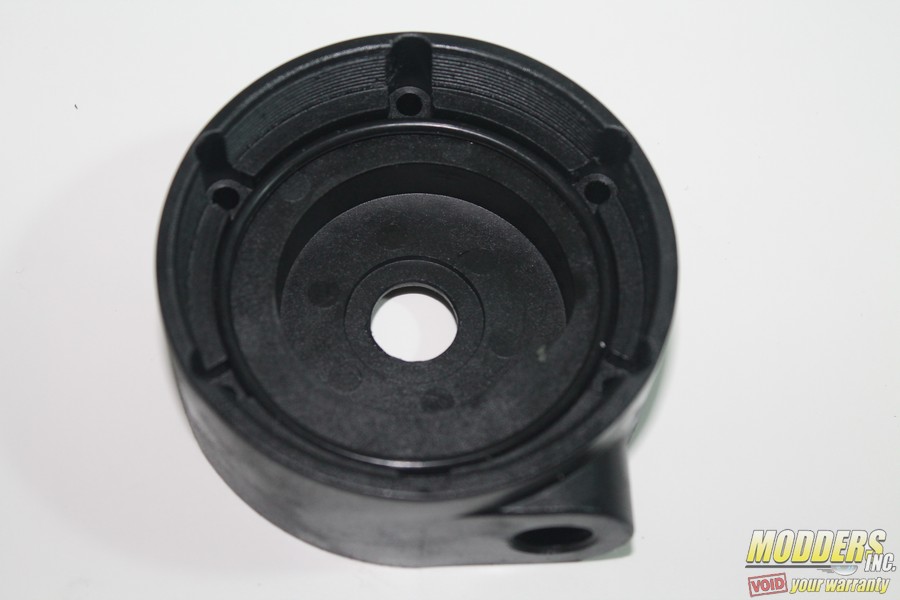 The underside of the pump top has the threads for the pump motor cover. Six cut out for the tension rod fasteners.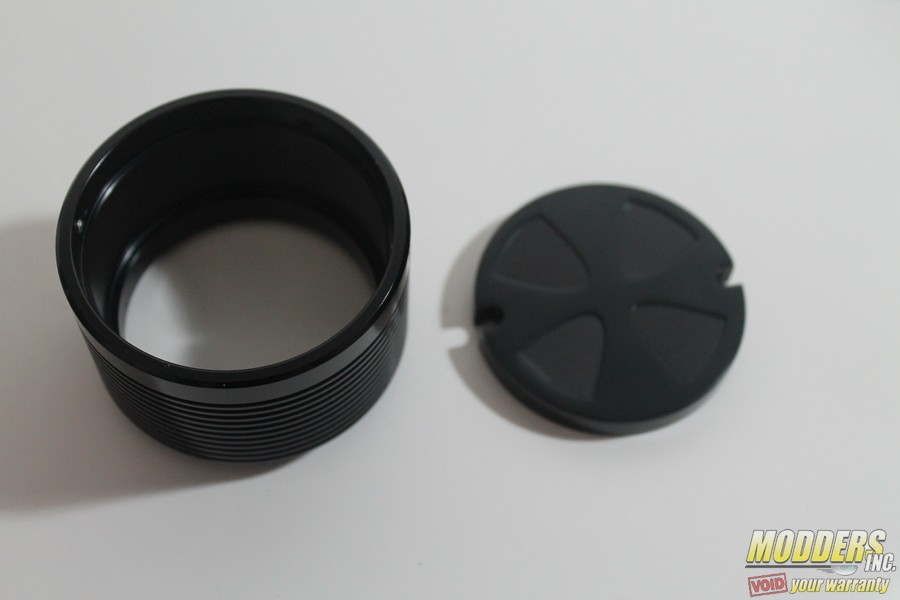 The D5 pump motor cover is made of two pieces of aluminum.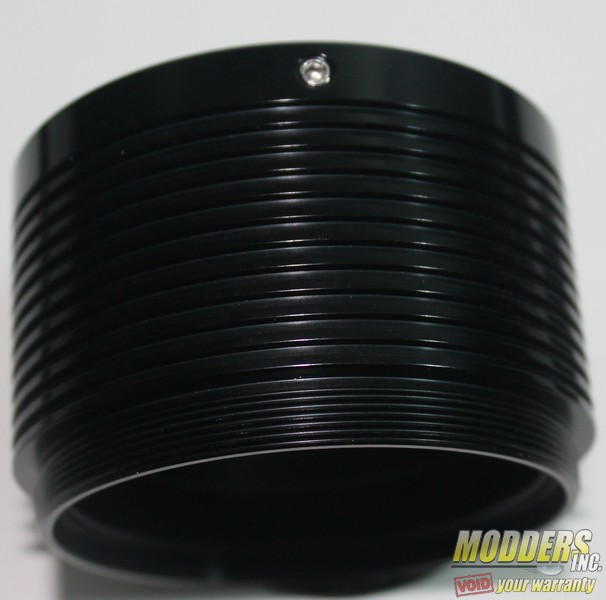 The main body piece is held in place with threads and is ribbed. There are two small Allen head screws that hold the bottom plate in place.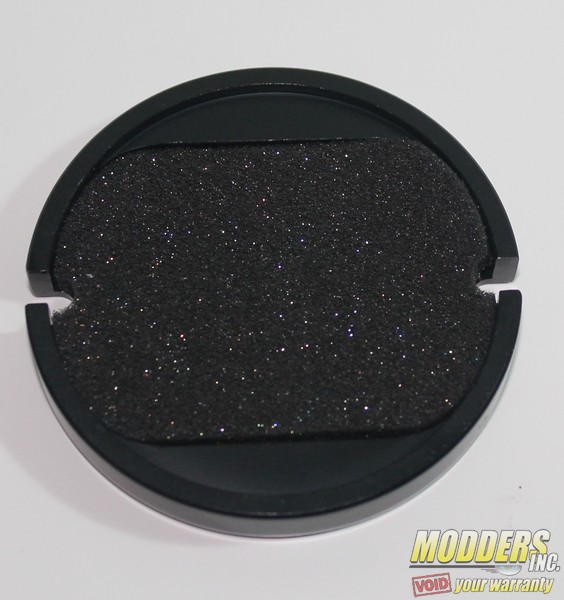 The reverse side of the bottom plate has padding for absorbing vibration and there are two notches for the cables.

The aluminum tension rods are square at the ends where they get inserted into the end caps.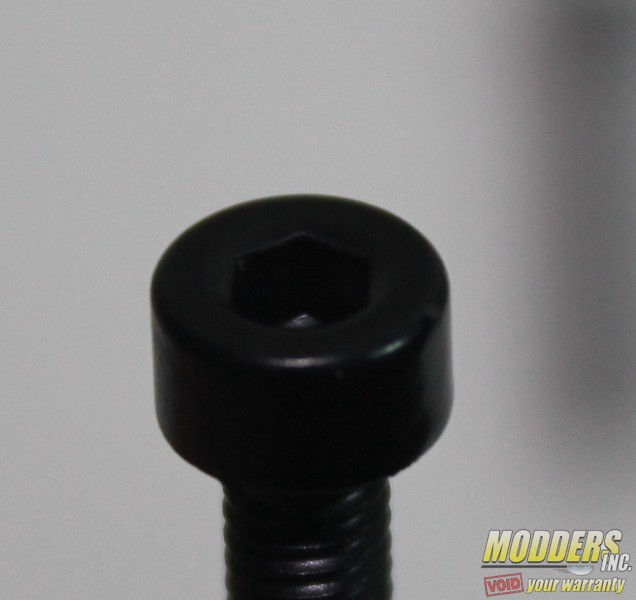 Each tension rods comes with two Allen head fasteners painted to match.