CPU Cooler
MSI Core Frozr L CPU Cooler Review: Frozr Goes Vertical
A Closer Look at the MSI CORE Frozr L »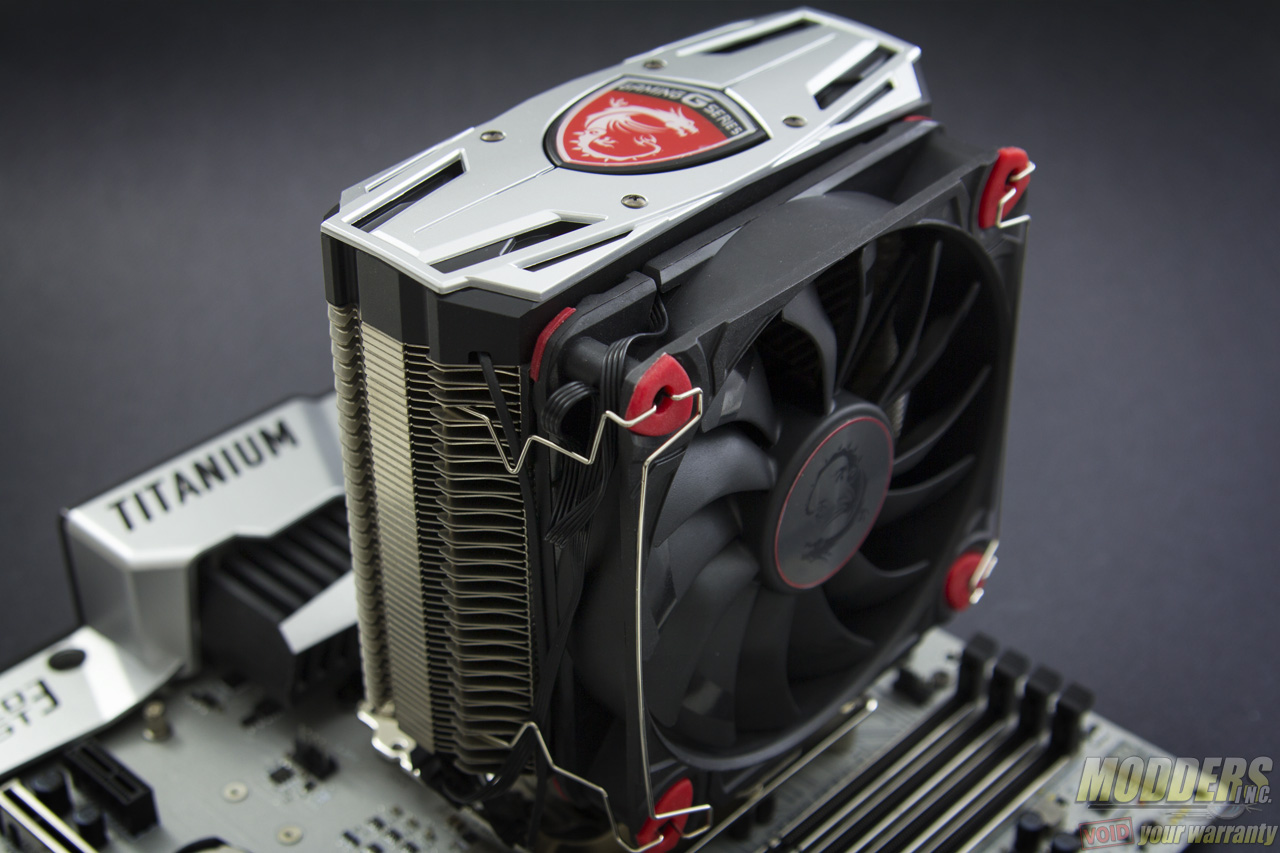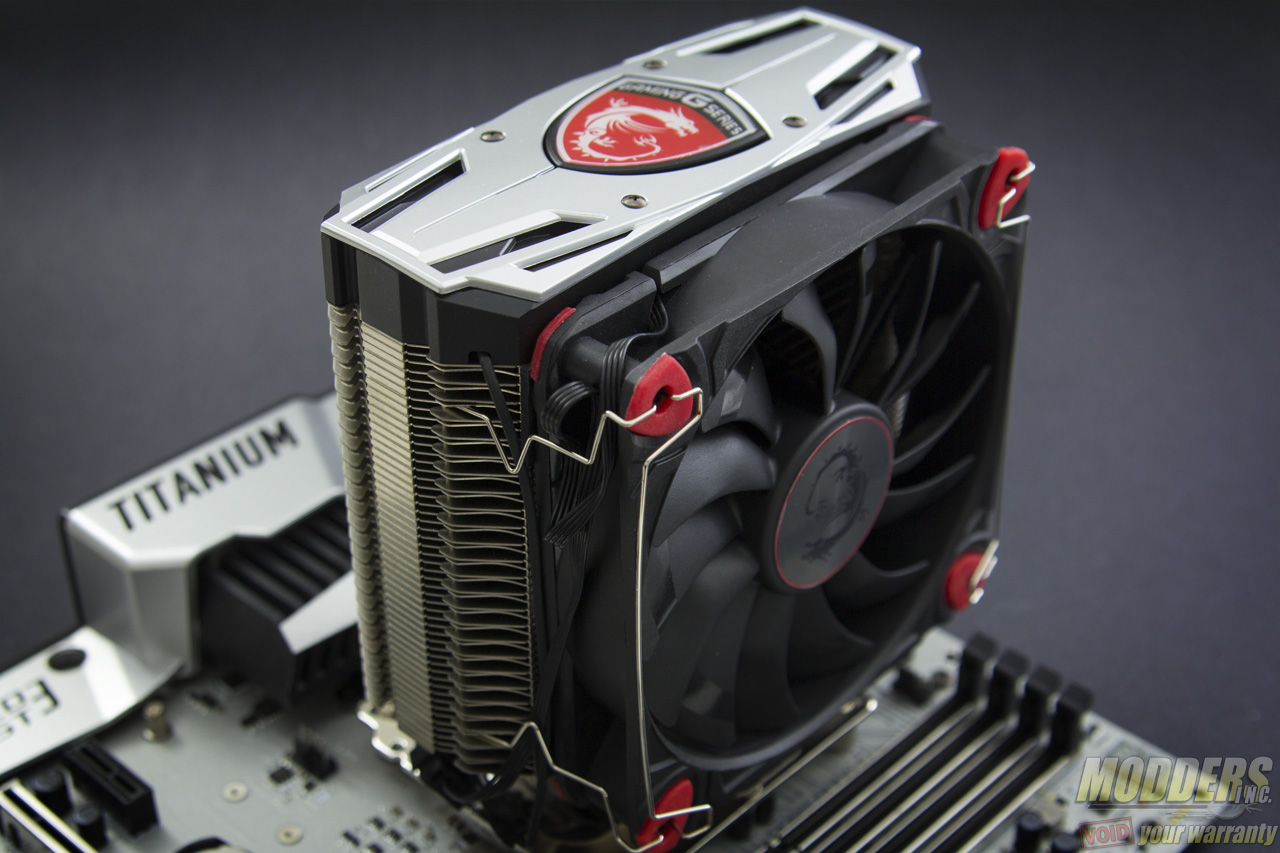 MSI's Core Frozr L may be the motherboard company's first CPU cooler product released but this is not in any way an amateur attempt. Frozr coolers have been used on MSI's graphics cards for almost a decade now, with their Twin Frozr thermal design currently in its sixth generation used on the latest NVIDIA 10-series graphics cards. The MSI Core Frozr L is simply a vertical adoption for the CPU of what MSI has been doing horizontally to GPUs for the past few years.
Aside from enjoying plenty of success with their motherboard and video card sales lately, MSI also successfully branched out to offering pre-assembled gaming systems in addition to their gaming laptops. In the course of designing and building these gaming systems, MSI has seen firsthand what kind of CPU cooling requirements are needed inside a high-performance gaming desktop. Naturally, the Core Frozr L came about from this knowledge, with gamer aesthetic and gamer cooling requirements in mind.
[sc:sponsor sponsor="MSI" product_link="https://www.msi.com/Graphics-card/CORE-FROZR-L.html" product_name="CORE Frozr L" product_price="$49.99″ ]
The MSI Core Frozr L is packed in a 185 x 110 x 245mm box, emblazoned with MSI's Dragon Gaming logo and red on black color scheme. The front cover has a 3/4 view of the silver-top Frozr L with the fan installed while the measurements and feature-list is printed on the back. A side view of the heatsink is visible on the left side while, the specifications table is listed on the right side of the box.
The contents inside are in two compartments: the accessories in a smaller box and the heatsink itself sandwiched between two pieces of form fitting plastic.
The 120mm fan is already pre-installed on the CORE Frozr L heatsink body and each of the accessory content is organized inside the box. A label guide inside the user manual is provided for cross referencing which of the numerous mounting components are which.
The accessories aside from the pre-installed 120mm fan, PWM LED Y-cable, a pair mounting fan clips and default silver top plate are:
1x Fold out documentation for installation for Intel and AMD systems
1x Thermal compound in a small tube (MSI Chill Factor X1 thermal compound)
1x Universal metal backplate
1x Anchoring mount
1x Black top plate
2x Extra fan clips
1x Backplate cap (for LGA775 only)
1x Rubberized block with adhesive backing (splits into multiple smaller pieces)
4x screw nut
4x AMD insulating washer
4x Intel insulating washer
4x M3 L8 screws
4x M3 L12 screws
2x M4 L14 screws (silver)
2x M4 L14 screws (AM4 only, black)
4x LGA2011 screw mounts
Specifications:
Weight
960 g (w/ single TORX Fan)
Dimensions
140mm x 155mm x 55mm (w/o Fan)
140mm x 155mm x 84mm (w/ single TORX Fan)
120mm x 120mm x 25.6mm (TORX Fan)
Socket Intel
LGA 2011-3/ 2011/ 1366/ 1156/ 1155/ 1151/ 1150/ 775
Socket AMD
AM4/ FM2/ FM1/ AM3+/ AM3/ AM2+/ AM2
Bearing Type
Hydro-Dynamic Bearing
Rated Speed
500 – 1800 ±15% RPM
Air Flow
19.79 – 71.27 CFM
Static Air Pressure
0.16 – 2.09 mm-H20
Noise Level (Fans)
17.2 ~ 33.6 dBA
Connector
4-Pin PWM/DC
Life Expectancy
MTTF 150,000 Hours (25℃)
Thermal Grease
Premium thermal compound X