« Overclocking
Conclusion and Final Thoughts
The updates to the 1060 from MSI line show a decent performance increase over the previous model. The GTX 1060 Gaming X Plus bumps the memory clock speed by 1000 MHz in stock form and out of the box, I got around a 200 MHz bump on the GPU core vs the non-plus version.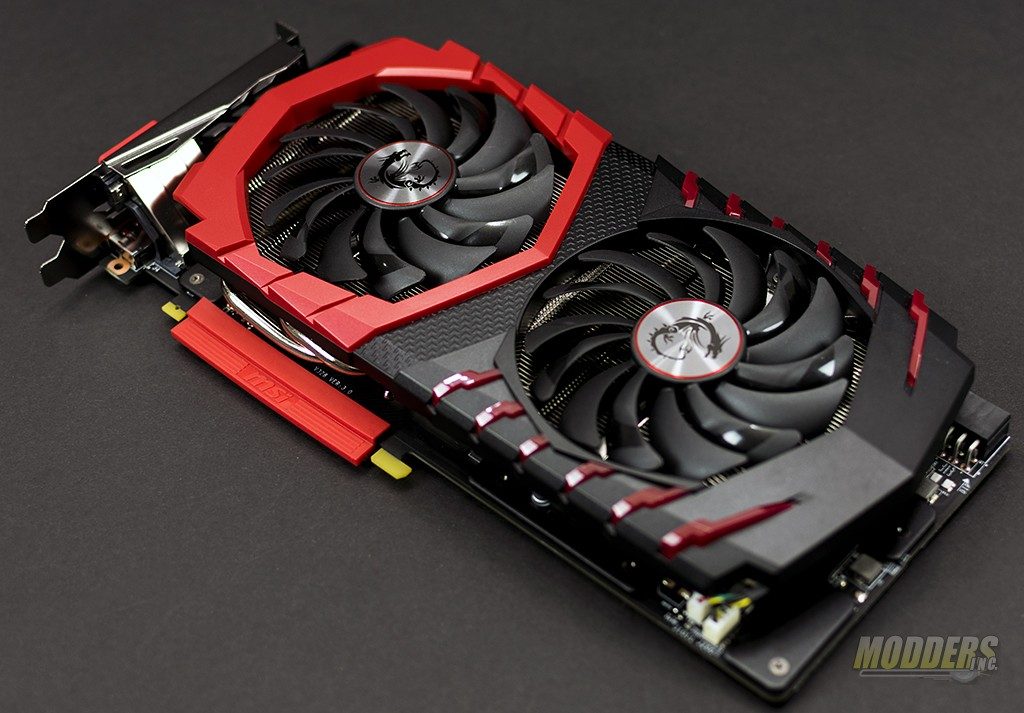 The benchmarks show in most cases, a moderate increase in performance. I tested the card out of the box without any additional software to get the benchmarks. Overclocking this card yielded an extra 1000MHz on the memory and an extra 76 Mhz on the GPU clock. The TwinFrozr does a great job at keeping the MSI GTX 1060 Gaming X Plus cool. At stock speeds the maximum temperature hovered around 65°-66°C and overclocked, it ticked up another degree or two. In one of the tests I observed the maximum temperature of 68°C.
MSI has also made great strides in reducing coil whine. Typically, while loading Skyrim coil whine occurs. However, when testing this card, I had to place my ear fairly close to the card to hear it. While it is still present, it is much reduced and with the case all closed up, I could not hear it.
Most of the time when there is an update to a product, there is also a price increase. The 9 Gbps update jumps the 1060 Gaming X price to $289.99. Currently on newegg.com the non-plus version of the GTX 1060 is retailing for 269.99 with a $15.00 mail in rebate. The extra $20.00 (no rebate) will get you a few extra frames per second over the non-plus Gaming X. If it were me and I was looking at building a new rig, personally I would most likely go for the Plus version even though it's at the higher end of the price range. I don't feel there's enough of a difference between the old series and new to warrant ripping out an old 1060. The MSI GeForce GTX 1060 Gaming X Plus is a great card. It has room for some overclocking, the TwinFrozr cooler keeps the card cool in both stock and overclocked configurations and performs well out of the box. While the card does cost a bit more than the non-plus version, the MSI GeForce GTX 1060 Gaming X plus is still one of the better 1060s on the market.