« NVIDIA GM204 Maxwell GPU Overview
|
Power Delivery and Twin Frozr V Cooling System »
MSI GTX 970 Gaming 4G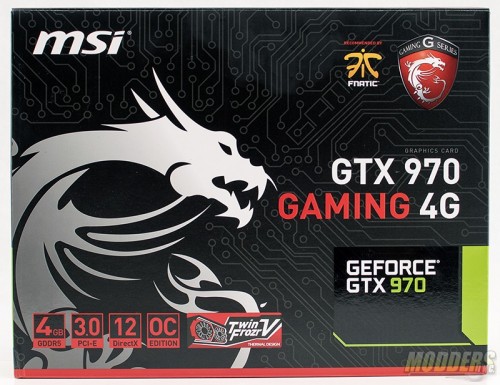 The GTX 970 that we received from MSI is part of their "Gaming" series of products and since this GPU is in their Gaming series, the packaging follows along.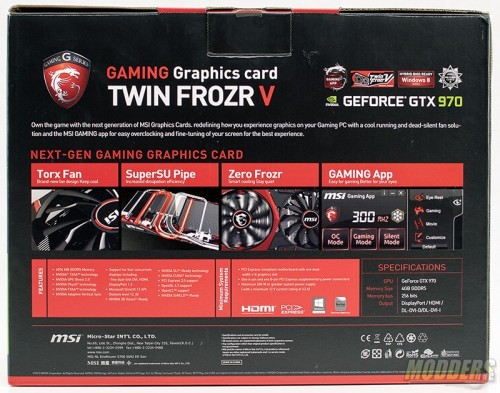 The rear of the box goes into more detail about the Twin Frozr V cooler and details out the features of the GPU.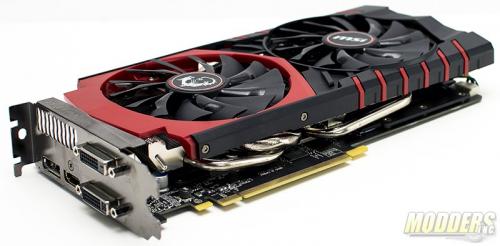 The MSI GTX 970 Gaming's color scheme follows along with the rest of the Gaming line up. The black and red really sets a nice tone for the innards of the case.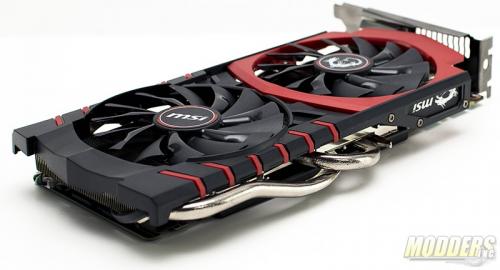 The other side of the MSI GTX 970 features the heatpipes for the Twin Frozr V cooler. There are a total of five heatpipes that run from the base of the cooler to the fins.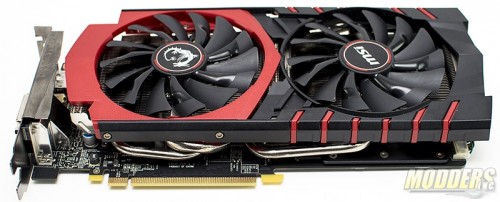 Topside we have the two 10 CM fans are featured. The fans have a special blade design that is supposed to move more air through the heatsink. This in turn keeps the GPU cooler. The fan blade design is also supposed ot resist dust build up.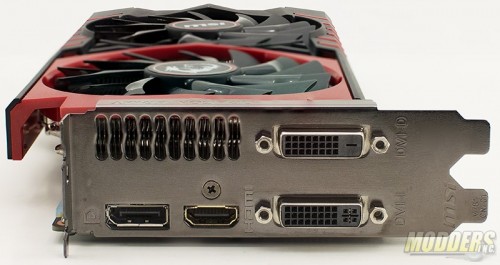 On the I/O end of the MSI GTX 970 there are two DVI, HDMI, and a Display Port for all your connection needs. There's a DVI to VGA adapter included with the kit.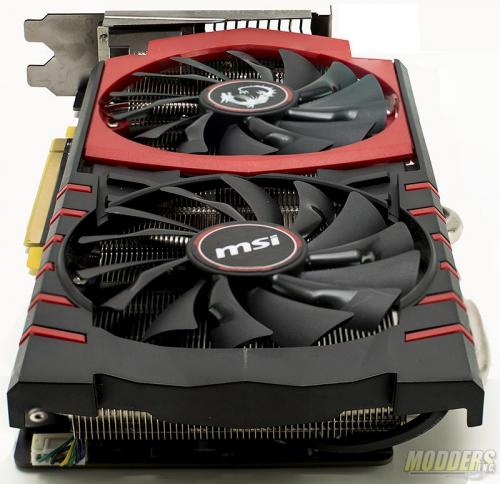 At the rear of the MSI GTX 970 the heatsink just barely peeks out below the fan shroud. Just to the lower left is the PWM fan header. Each of the fans can be independently controlled through MSI's software.