« Power Delivery and Twin Frozr V Cooling System
|
Overclocking Performance »
Testing Methodology
| | |
| --- | --- |
| Processor | Intel Core i7-4770K (Retail) |
| CPU Cooler | Noctua NH-U14S with Noctua NT-H1 thermal compound |
| Motherboard | MSI Z97M Gaming |
| Memory | Kingston Hyper X Beast DDR3 2133 MHz 8 GB |
| Storage | Samsung Evo 250GB SSD, Western Digital Black 500 Gb |
| Case | Cooler Master Cosmos II SE |
| Drivers | Nvidia Geforce 344.07/AMD Catalyst 14.4/nVidia GeForce 340.52 |
| Video Card(s) | MSI Radeon R9 280X, EVGA GTX GeForce 770 SC |
| Monitor | Asus VS247 |
| Operating System | Windows 7 x64 Ultimate SP-1 with latest patches and updates |
Latest working BIOS, updates and drivers
were used at the time of the review. Each test was conducted at least three times for accuracy. All benchmarks were performed at a resolution of 1920 x 1080 unless otherwise specified.
The MSI GTX 970 has a base clock of 1140 MHz with a boost clock of 1179 out of the box without using the MSI Gaming App. I was able to get a maximum overclock on the GPU of 1489 Mhz. These were the most stable settings and in order to be included in the benchmarks no errors or graphical corruption was allowed.
Benchmark Settings
Synthetic Benchmarks
3DMark (Firestrike) – Default Preset
Unigine Valley 1.0 – Extreme HD, 8xAA
Unigine Heaven 4.0 – Ultra Quality, 8x AA, Extreme Tessellation
Gaming Benchmarks
Metro: Last Night-  Very High Preset with 16x AF & Tessellation at very high. Built-in Benchmark
Tomb Raider – Ultimate Preset. Built-in benchmark.
Bioshock Infinite – Ultra Preset with DDoF ON. Built-in benchmark
Battlefield 4 – Ultra Preset with 4x MSAA. 60 second playthrough
Crysis 3 – Ultra Preset with FXAA enabled. 60 second playthroughs
The Elder Scrolls V: Skyrim – Ultra Preset with FXAA on. 60 second playthrough
Video Card(s)
Core Clock (MHz)
Memory Clock (MHz)
Current Price ($ USD)
MSI GTX 970 Gaming 4G
1140MHz Core Boost Clock:1020MHz (Gaming mode)
7010
 349.99
MSI Radeon R9 280X
1000MHz Core Boost Clock:1050MHz (OC mode)
1000MHz Core Boost Clock:1020MHz (Gaming mode)
1000MHz Core Boost Clock:1000MHz (Silent mode)
6000
304.99
EVGA GeForce GTX 770 SC
1085MHz Core Boost Clock:1137MHz
7010
329.99 (309.99 w/rebate)
Benchmarks
3DMark Firestrike from Futuremark is a Semi-synthetic DirectX11 benchmark designed for high-performance gaming PCs. Firestrike performs
advanced geometry, illumination and particle tests with its Graphics benchmark and performs physics simulations using the CPU. For our video card test, only the graphical score is taken.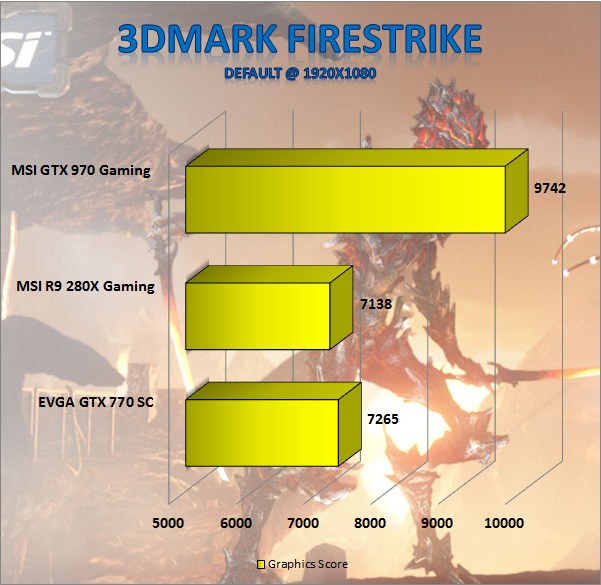 Unigine Valley 1.0 and Heaven 4.0 are GPU intensive synthetic benchmarks that utilize tessellation, advanced
lighting, dynamic environments and other DirectX11 graphical features. Both of these are excellent for video card stability and temperature testing and even supports Stereo3D and multi-monitor benchmarking.
Gaming Benchmarks
First up in our gaming benchmarks we have Battlefield 4. In this test we use the Singapore mission in the Campaign. Frame rates are recorded from the time the boat hits the shore until the freeway is reached.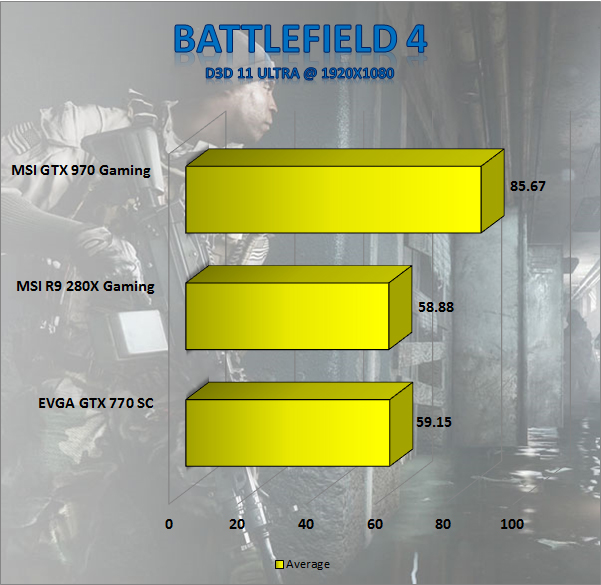 Tomb Raider is a re-launch title of the decades old video game series utilizing a DirectX 11 Crystal Engine to render a 3rd-person action adventure game.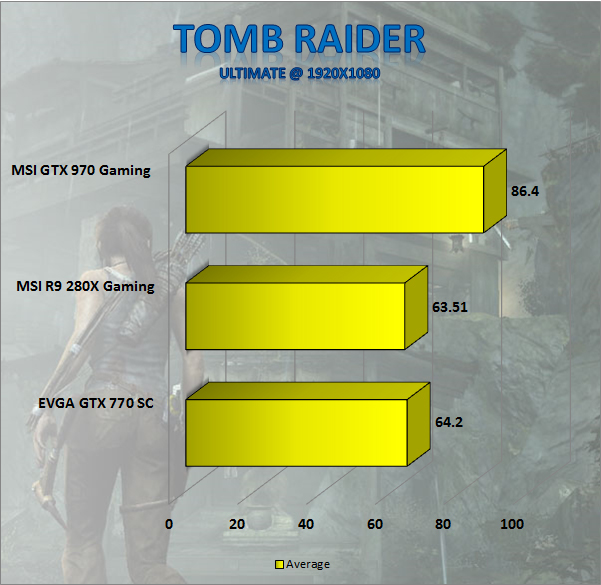 Bioshock Infinite is the third title in the alternate-universe first-person shooter franchise utilizing Unreal Engine 3.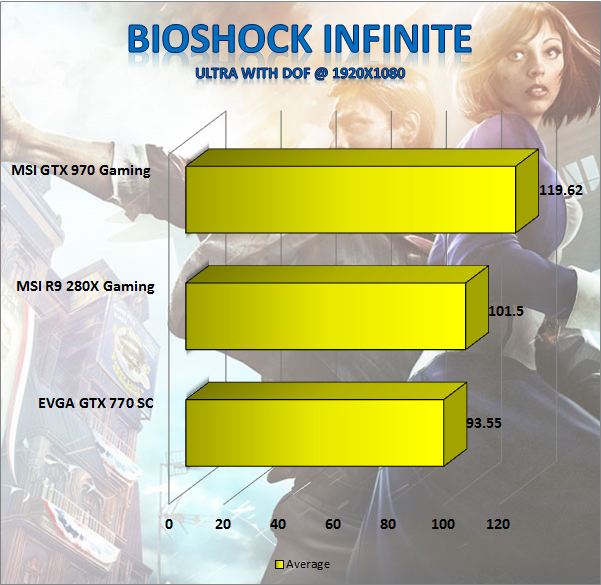 Metro:Last Night is a post-apocalyptic first person shooter that combines stealth and horror elements that uses the A4 engine.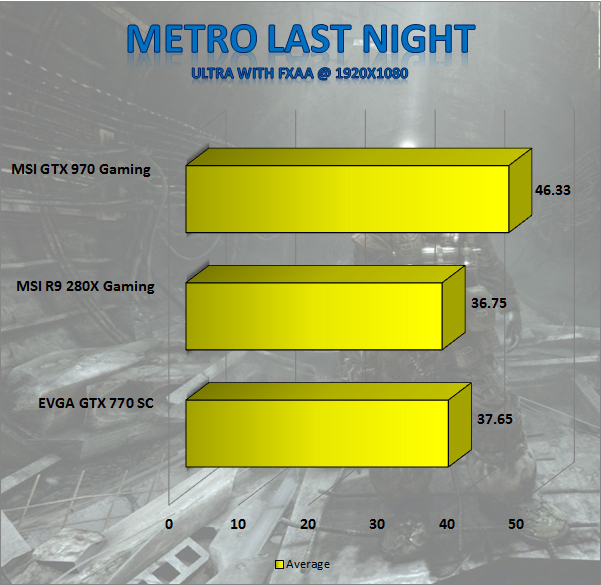 Crysis 3 is labeled as the GPU killer. Just like the Original Crysis had the GPUs crying for their mother,  so does Crysis 3. Crysis 3 brings back Prophet to New York in 2047. Crysis 3 uses the latest Cryengine for stunning visuals. The level we chose was just after entering the tunnels. This features good visuals and a mixture of environments as well as a good firefight towards the end.