« Sub-System Benchmarks (Storage, Audio, Network, Gaming)
Final Thoughts about the MSI X299 Tomahawk Arctic Motherboard
The MSI X299 Tomahawk Arctic stands out in a sea of black motherboards with its distinct white PCB. It is also quite feature-packed and sensibly designed. Although it is not as overboard as some of MSI's higher end X299 motherboards, the X299 Tomahawk Arctic projects a subdued elegance that is as much function as it is form.
The addition of the Frozr M.2 heatsink is a welcome change. The temperature of the drive was actually lowered. Plus, since the thermal pad is already integrated into the heatsink, installation is quite easy (as long as you don't forget to remove the cover). Those who don't want to use the Frozr M.2 heatsink can also just take it out as well with relative ease. In fact, the entire X299 Tomahawk Arctic lends itself well to a modding project. Not just because the white color reminds creative types of a blank canvas, but because of its design. It even has the requisite RGB LED via header and the audio subsystem, for tailored system lighting.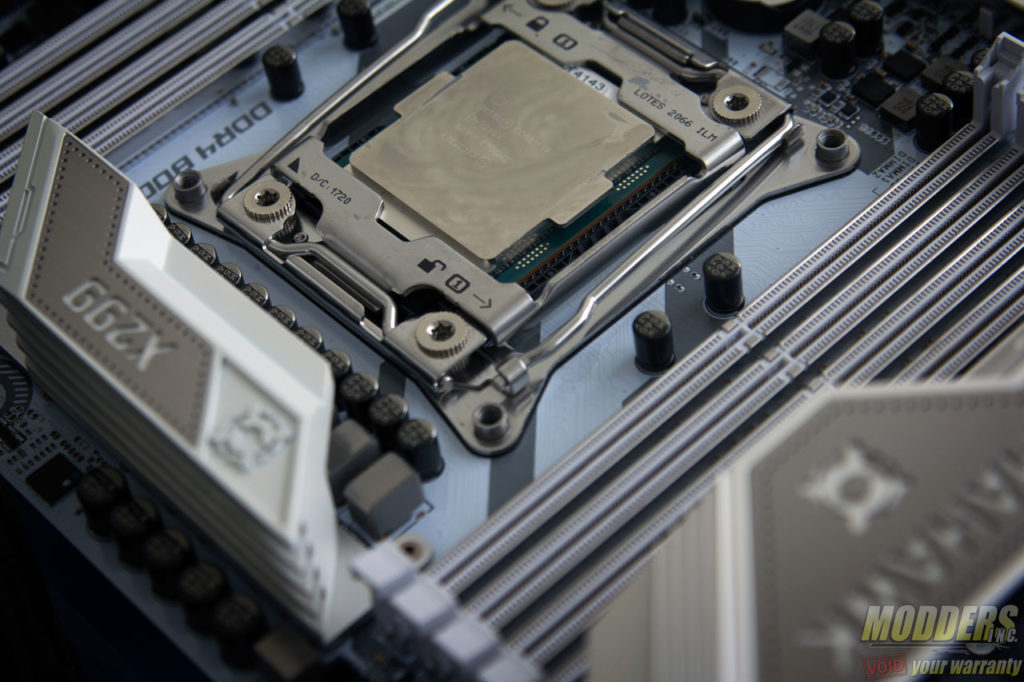 Despite many interesting new features, it is not a perfect board however. It is not particularly suited for those who are buying a motherboard strictly for overclocking.   Although it has the new BIOS flashback and convenient CMOS reset at the rear, as well as the on-board power and reset buttons at the bottom.  There is only one 8-pin power connector and the VRM is underwhelming compared to what MSI has on their other X299 gaming boards.
Overall, the MSI X299 Tomahawk Arctic is a lovely toy for more mature users looking for feature-packed practicalities. It is not RGB LED-laden, it is not built for hardcore overclockers, and it is not for running 4-way SLI. Otherwise solid all around, including a robust bundled software system as well as a practical "mainstream" offering on the high-end desktop platform. Plus, it looks very unique and lovely in white.