« Page 6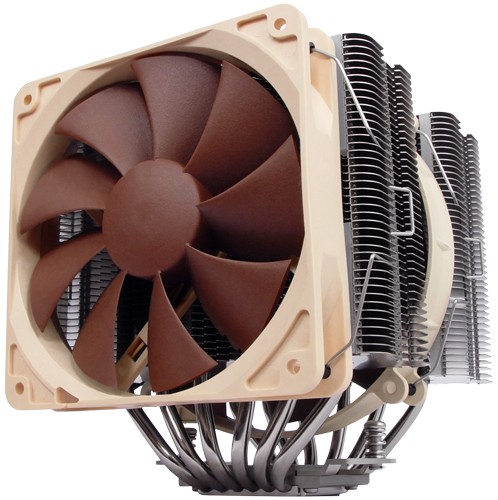 What can be said? This thing is addicted to heat! It stabilized my environment allowing me to fully utilize the power of my processor, *and* give me peace of mind knowing that my temperature are not going to shorten the lifespan of my CPU! It is huge, so small cases need not apply. This is a mid to full sized case dweller, and would recommend one where the top of the motherboard has a good amount of space between it and the top of the case. 
Flexible mounting options give you 2 airflow choices, as well as the height allows clearance for many full sized memory DIMM's. If your memory has heat spreaders that extend upward off of the DIMM, then this may not be the cooler for you. But if you have heat spreaders that are the same height as the DIMM, you are golden! 
The fans are blissfully quiet for the magnificent performance received. 
About the only gripe I have has to do with the install of the 120mm fan when attempting to install the heatsink in a front/back path orientation… but that has more to do with planning than the actual unit itself. You *must* plan your install. Your case is different and unique. Be sure to go through the steps and think it through…. otherwise you may be very disappointed, if it does not fit properly. 
Pros

---

Cons

---

+Excellent thermal management
+Silent
+Mounting brackets for pretty much any modern CPU.
+Tube of Noctua's excellent and highly respected TIM

-Large/High weight
-size can be a hindrance during install