Page 2 »
 Picking the right audio components for your gaming is becoming more difficult as technologies advance. When it comes to headsets, the consumer needs to take all aspects of the headsets use in to consideration. What someone else likes might not be what you like. For the hardcore gamers, the challenge of picking the right headset is even tougher. With todays games offering top quality sound, you need a top quality headset to take advantage of it. Today we are going to look at one of Tritton Technologies AXPC USB 5.1 Digital headsets.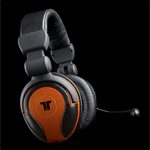 Sponsor: Tritton Technologies
[hr]
     We (Modders-Inc) had the pleasure of meeting up with a couple of Tritton's representatives at this years QuakeCon event. We had the chance to take a quick listen to their two demo models (TRI-UA512 & TRI-GA600) as well as discuss their features. We spoke on several occasions throughout the event and I ended up bring this set home with me to do a full review up on.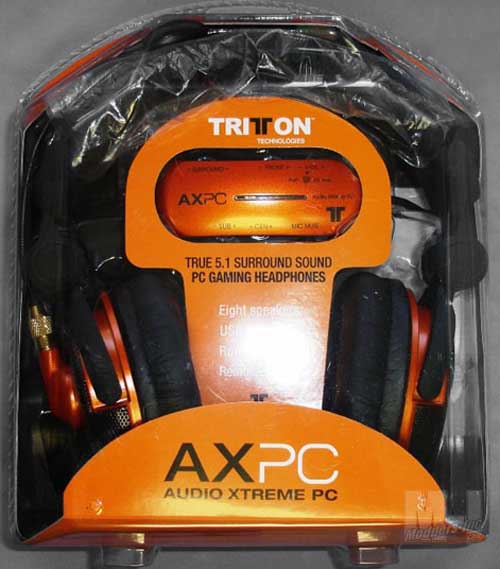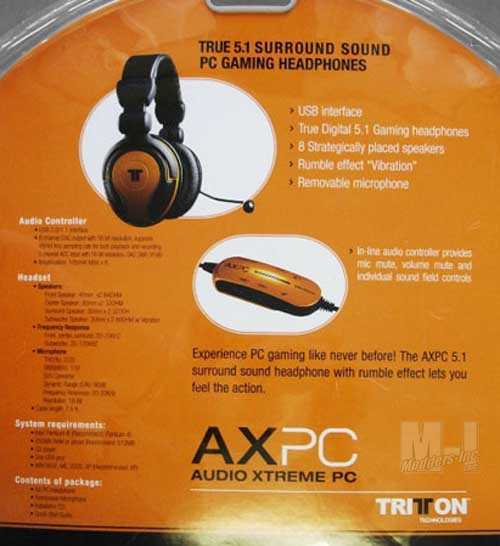 The AXPC headset comes in a clear blister package. This gives you nice clear shot of the headset themselves. The first thing you probably noticed (same as me) was the Orange color choice. On the rear of the package you will find a full listing of the AXPC's features and specifications.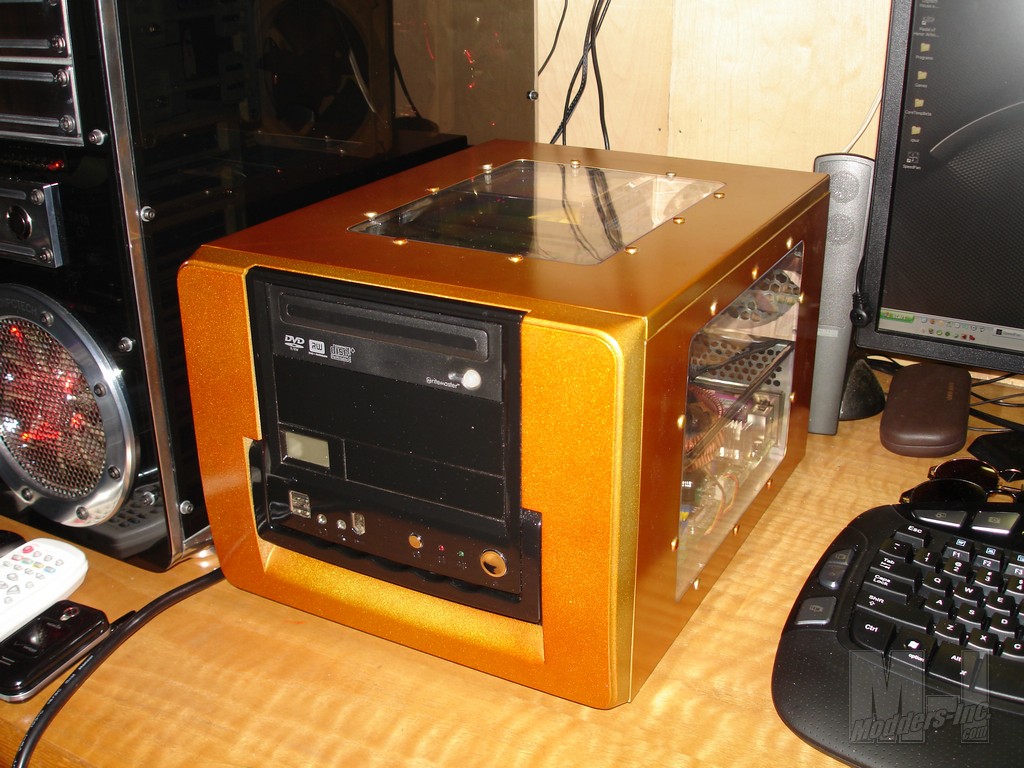 When we first talked with Mike, I told him right off I had the perfect case to pair with the AXPC's. I am sure a few of you remember my SLi-FLy mod I started on a little while back. Well I told Mike I would pull it out and dust it off for the review.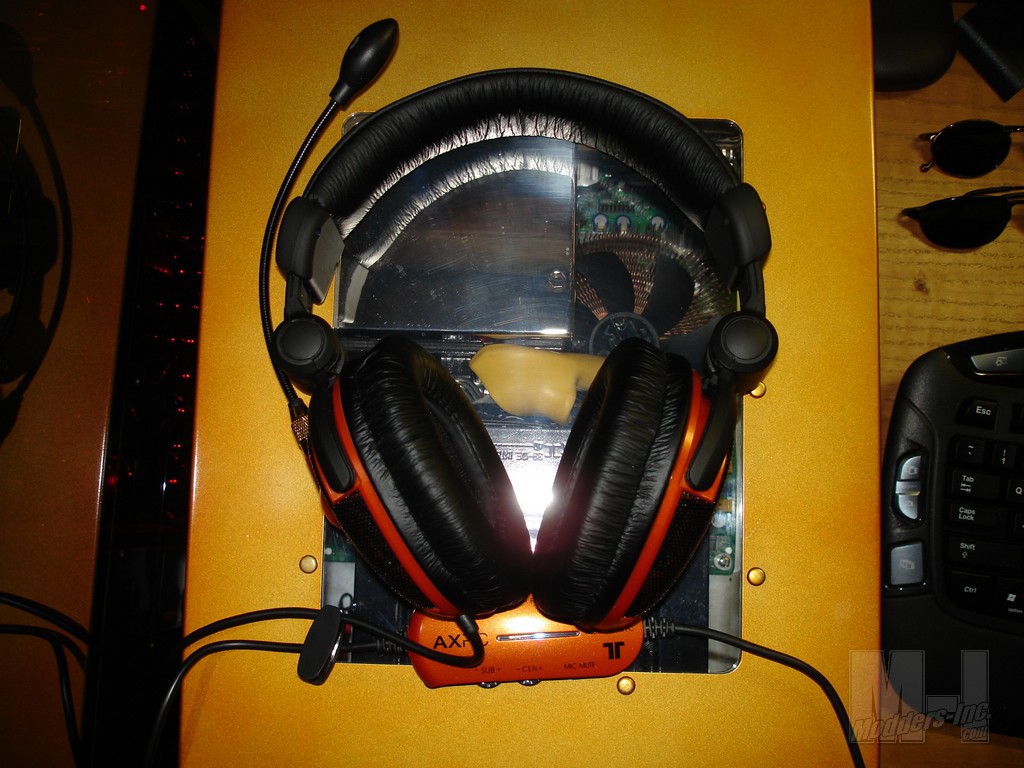 SLi-FLy isn't a perfect match in color but its pretty close. Here we can kind of get an idea of the size of the AXPC headset. As you can also see in the photo, the ear pads and top strap are both well padded for comfort. 
Features: 
    * True 5.1 Digital Audio Headset 
    * Digital audio directly from USB, no sound card required 
    * 8 speakers, 4 in each ear cup 
    * In-line volume adjustment for Front, Center, Rear and Subwoofer controls 
    * Removable microphone 
    * Light weight and ergonomically designed for comfort and quality 
Compatibility: 
    * Windows XP, Windows VIsta, Linix, Mac (OSX) 
    * USB 1.1 or 2.0 ports 
Specifications: 
    Center Speaker    2 x 30mm Driver 
    Front Speaker    2 x 40mm Driver 
    Rear Speaker    2 x 30mm Driver 
    Subwoofer        2 x 30mm Driver