Storage Devices
Noontec-TerraMaster D2-310: Direct Attached Storage with a kick.
Closer Look at Terra-Master D2-310 »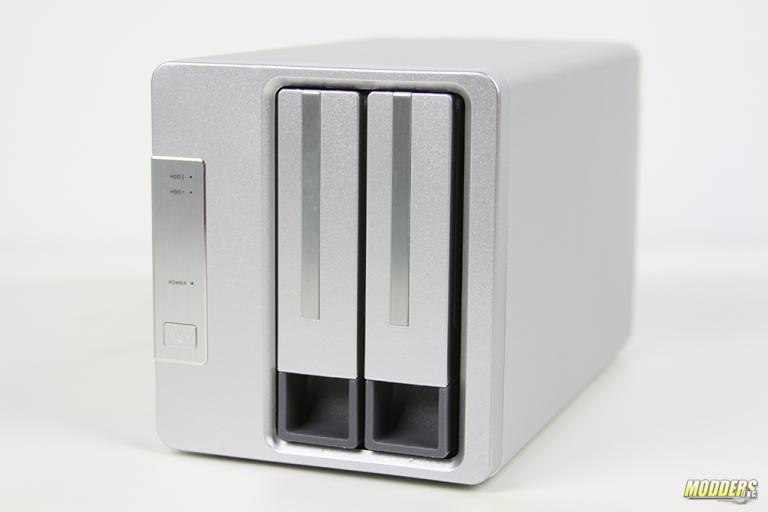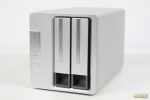 D2-310 is a direct attached storage device by Noontec-TerraMaster. Most of the market is moving away from DAS devices to network based devices however, there is still a need for simple and fast solutions to store data locally. D2-310 offers USB 3.1 connectivity and supports RAID redundancy in a two bay shell. Whether you are looking for a device to support your video editing, photo or music library D2-310 would be a good candidate.
Review Sample Provided by: Terra Master
Product Name: D2-310
Price at time of review: $ 159.99 USD MSRP
Product was given in exchange for work done to produce this review.
Packaging
Just like most of the Terra-Master packaging D2-310 comes in a simple cardboard box. The only section of the specifications is on the side of the packaging. Here you will find basic information about the device inside. This RAID storage device ships without hard drives/SSHD so you will have to use your own drives in D2-310.
Internal packaging is very neat. D2-310 is wrapped in a plastic bag and supported by two foam inserts on each side. Accessories and instruction manual is included in the accessory box.
The accessory box includes power supply, USB 3.1 Type C cable, two bags of screws (HDD and SSHD), two sets of small screwdrivers, a resett pin and a quick installation guide.
Hardware Specifications
Storage

Drive Bay(s)

2

Compatible Drive Type

2x 3.5" or 2.5" SATA 6Gb/s, SATA 3Gb/s Hard disk or SSD

supports hard disk group mode

SINGLE DISK

、

JBOD

、

RAID 0

、

RAID 1

Maximum Internal Raw Capacity

16 TB (8 TB HDD * 2) (Capacity may vary by RAID types)

External Ports

Data transmission interface

USB type-C x 1

Data transmission cable

USB Type-A – USB Type-C

;

Length

:

1M

File System

Internal Drives

FAT 32/16

、

NTFS

Read/write speed(max

)

Read

:

410MB/s

,

Write

:

400MB/s (2 SSHD RAID0 mode)

Supported OS

Supported OS

Windows OS

、

Mac OS

Appearance

Size (Height X Width X Depth)

227(H) x 119(W) x 133(D) mm

Housing material

aluminum

Weight

net weight: 1.3 Kg

Power

AC Input Power Voltage

100V to 240V AC

Power Frequency

50/60 HZ, Single Phase

Power Consumption

20W(Access)  

Environment Temperature

Operating Temperature

5°C to 35°C (40°F to 95°F)

Storage Temperature

-10°C to 70°C (15°F to 155°F)

Certification

CCC

、

CE

、

FCC

、

UL

Warranty

2 Years

Notes

Power consumption is measured when fully loaded with Western Digital 1TB WD10EFRX hard drive(s).

Environment & Packaging

Environment

RoHS Compliant

Packaging Content

·Main Unit X 1

·Welcome Note X 1

·Accessory Pack X 1

·AC Power Adapter X 1

·Adapter Cable * 1

·USB Type-Cable * 1