Graphics Card Reviews
Nvidia GeForce RTX 2080 Super Review
The RTX 2080 Super is launching at $100.00 cheaper than the RTX 2080
« Introduction
|
Test System and Synthetic Benchmarks »
A Closer Look At The Nvidia GeForce RTX 2080 Super
True to form, the RTX 2080 Super follows the rest of the Founder's Edition design. Nvidia kept the all aluminum body and twin axial fan design. A full-length vapor chamber and heatsink still live underneath. The major change at least on the outside is the center section between the fans. Now a polished chrome piece resides in that location instead of a black piece with chrome lettering.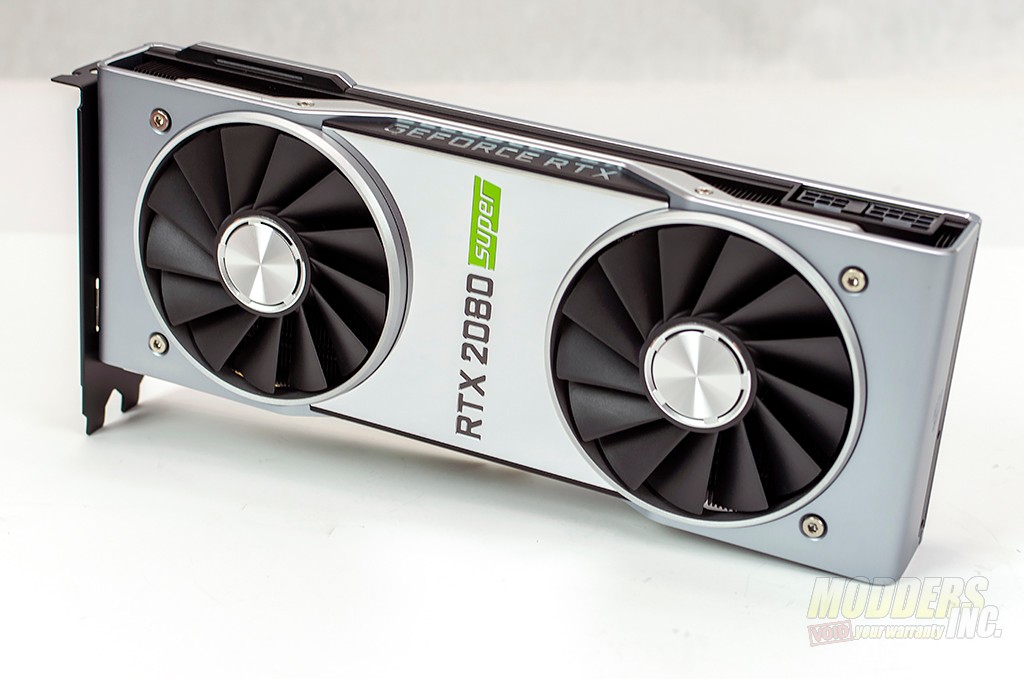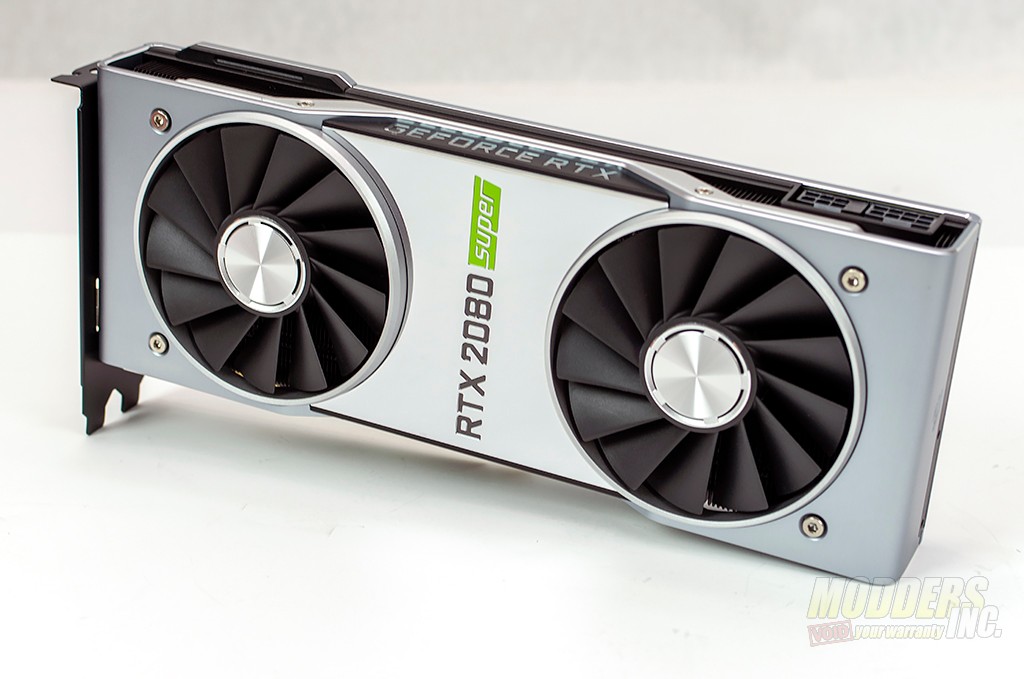 The RTX 2080 includes a full-length backplate as well. The new design still features the name of the card but with Super embossed in chrome with a green background. During my testing with the last set of founders edition cards, the backplate does get warm and helps to keep temperatures at bay.
The heatsink can be seen from both sides of the card. The fans do exhaust air through this heatsink and into the case.
The I/O includes three DisplayPort 1.4a connections and one HDMI 2.0b. The USB C connector is VirtualLink. VirtualLink can supply power, display, and data required for the VR headset. The port supports four lanes of High Bit Rate DisplayPort and SuperSpeed USB 3 simultaneously.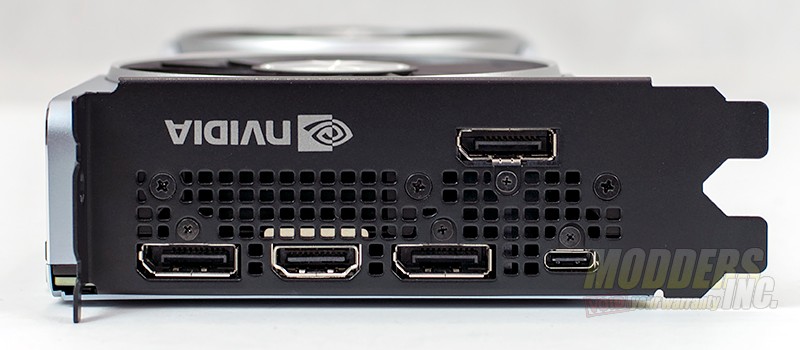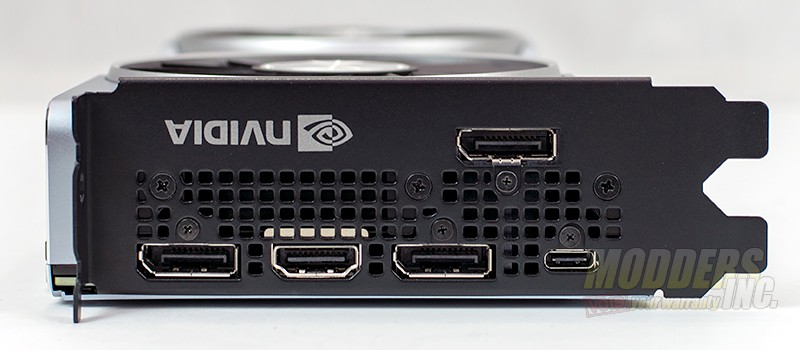 Power to the RTX 2080 Super is supplied by a single 8-pin and a single 6-pin connector.