Graphics Card Reviews
Nvidia GeForce RTX 2080 Super Review
The RTX 2080 Super is launching at $100.00 cheaper than the RTX 2080
« A Closer Look At The Nvidia GeForce RTX 2080 Super
|
Nvidia GeForce RTX 2080 Super Gaming Benchmarks »
Test System and Synthetic Benchmarks
Testing Methodology:

There are many ways to benchmark GPUs. With these benchmarks our goal is to do two things: first to show the performance of the card and secondly to make them easy to replicate. With a similarly configured system, you should be able to get similar results to compare your current graphics card against. There will always be a variance from system to system. All games for this review are tested with the HIGHEST IN-GAME  PRESET unless otherwise specified. A fresh build of 1903 and all drivers and games were installed. No changes were made from the defaults in the BIOS and the Windows 10 operating system.
Game frame rates are averaged from the results of 3 benchmark runs at each resolution.
Synthetic Tests
3DMark Firestrike from Futuremark is a Semi-synthetic DirectX11 benchmark designed for high-performance gaming PCs. Firestrike performs advanced geometry, illumination and particle tests with its Graphics benchmark and performs physics simulations using the CPU. Firestrike Ultra Kicks it up a notch and ratchets up the resolution to 4K and turns the quality up a bit.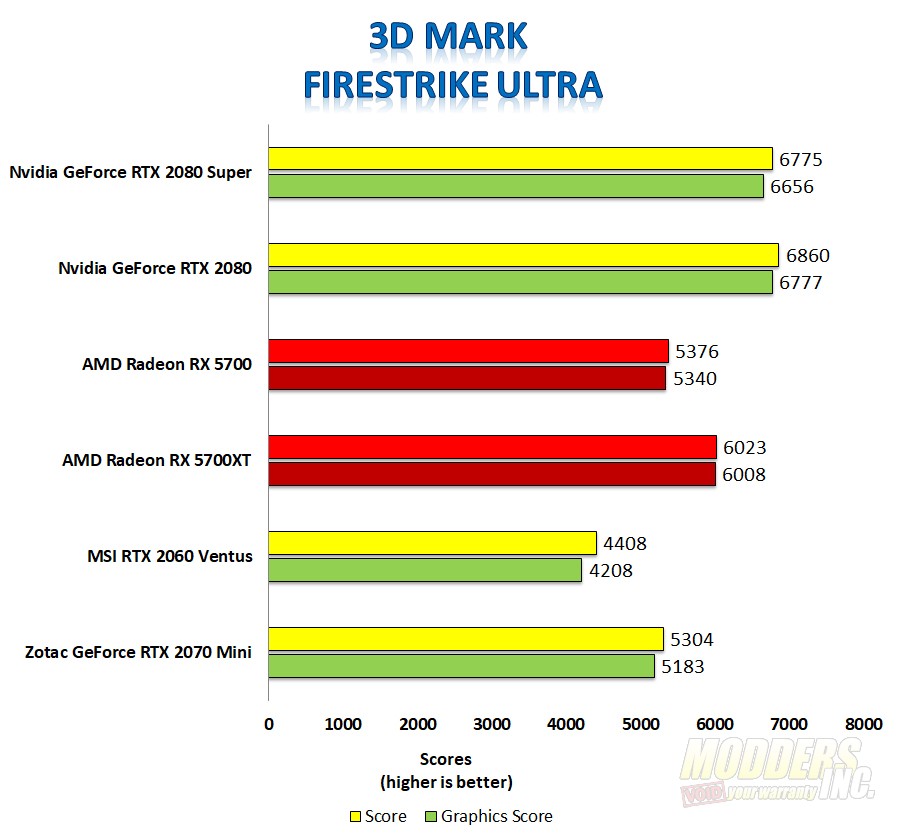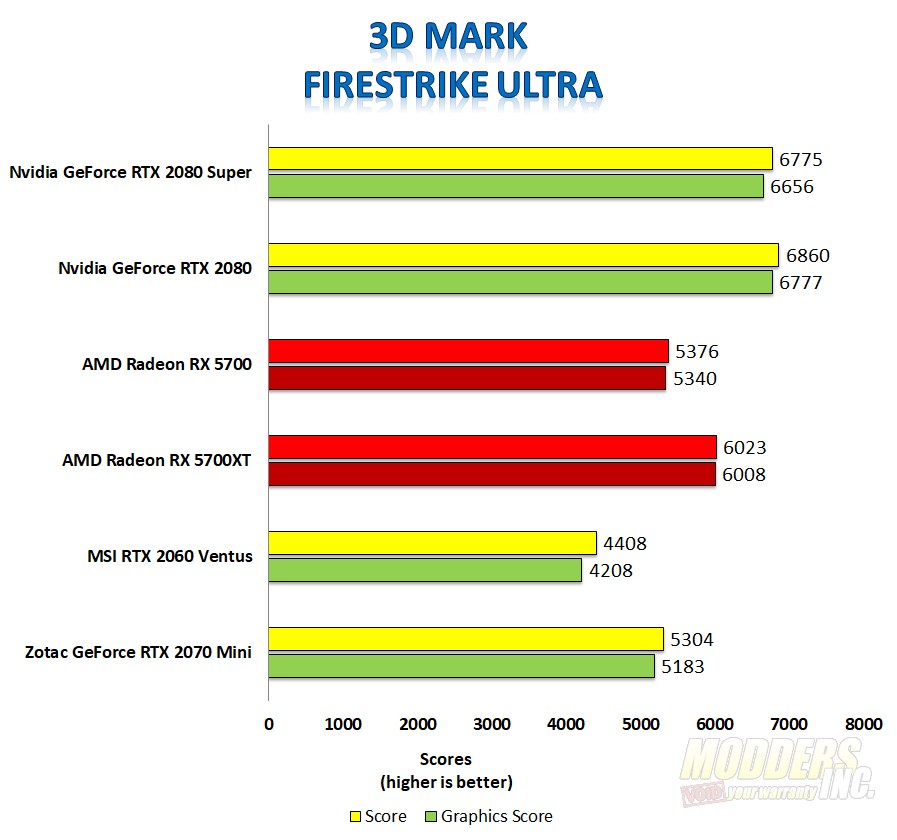 Starting off, the RTX 2080 Super doesn't show any performance improvement over the original 2080. I figured this was a fluke so, I ran the test a few more times with the same result even after swapping the 2080 and 2080 Super once more. Essentially, this test ties them up.
Timespy is an additional test in 3DMark which represents DirectX 12 gameplay. The extreme version is meant to test the highest-end graphics cards at 4K.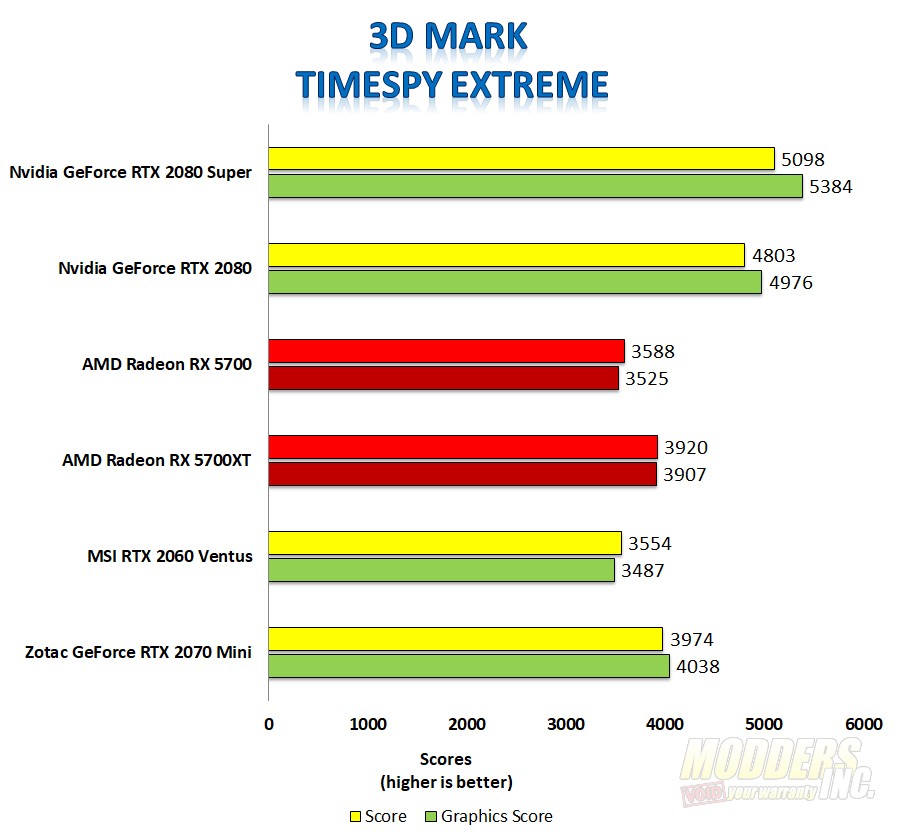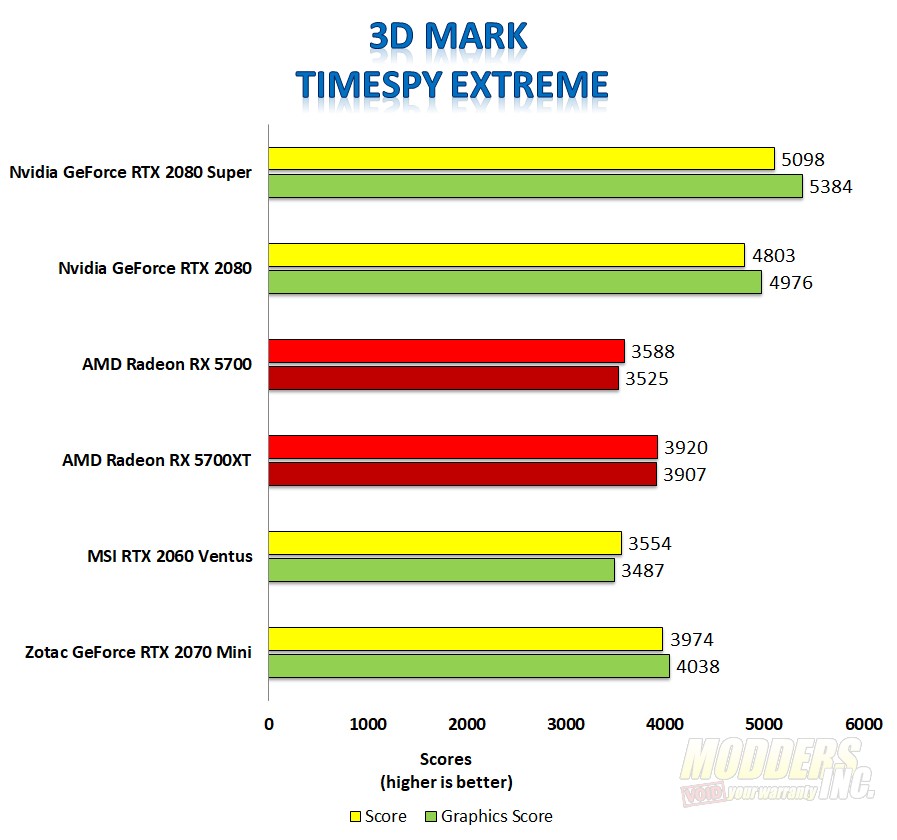 Timespy Extreme however, shows quite a different result when looking at the two cards where the RTX 2080 Super outpaces the original RTX 2080 FE.
The final test in 3D Mark's suite is the Virtual Reality Tests. These are designed to test how well your system would perform with a VR headset attached. There are 3 tests each with increasing demands.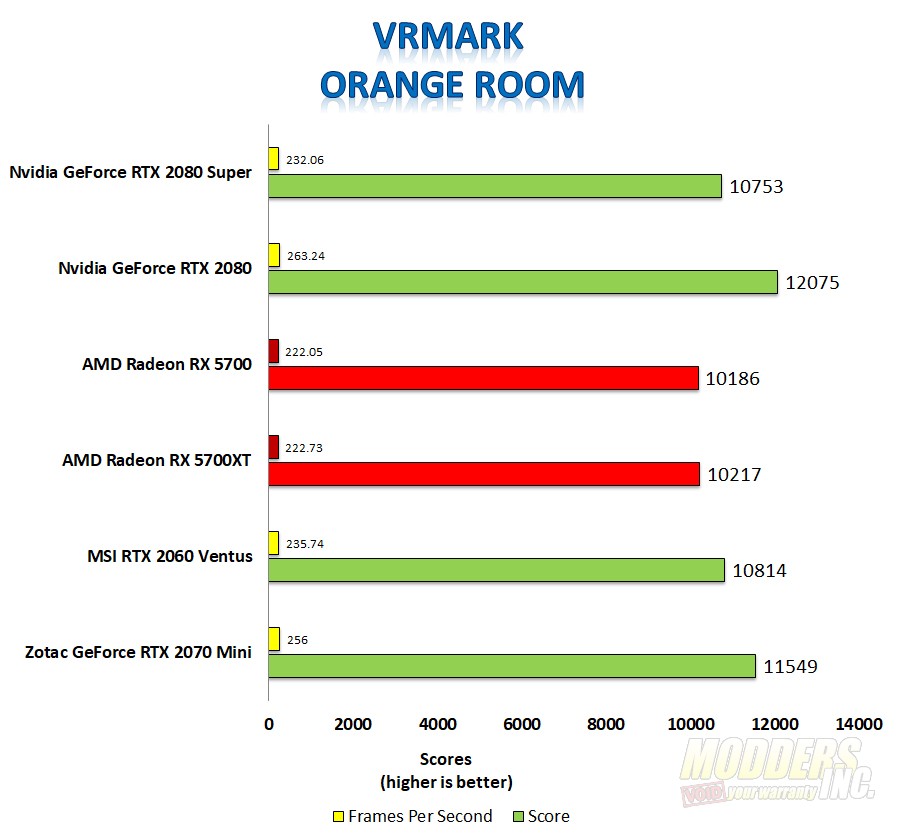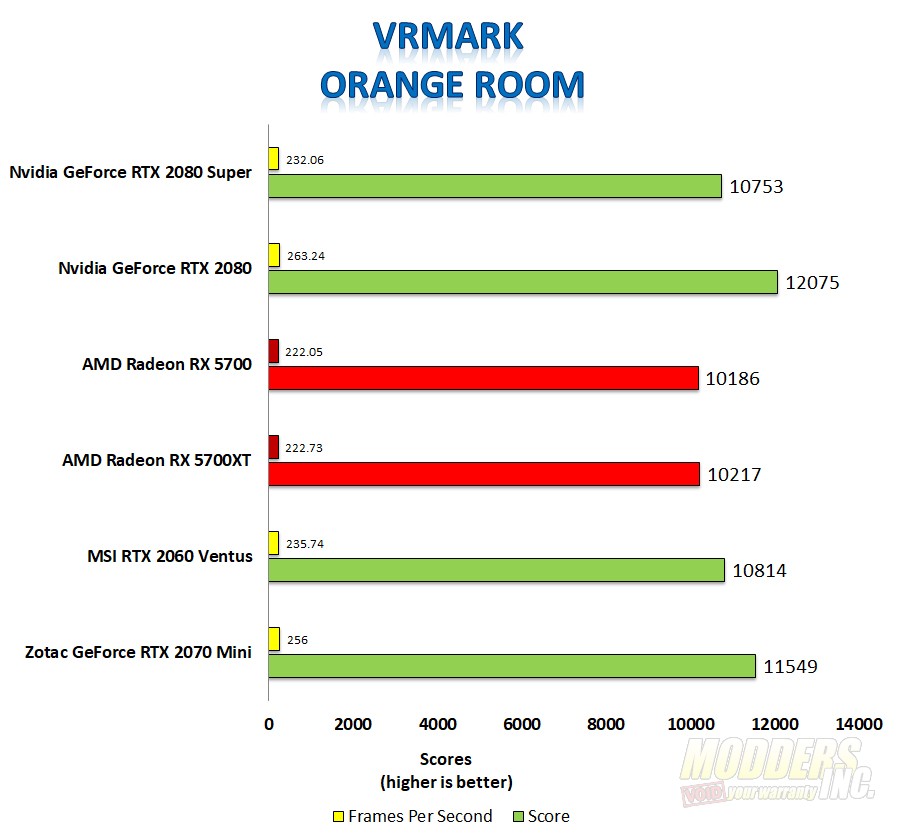 Again, we go back to a strange result. I've run the test over and over and cannot break 11K in Orange room with the RTX 2080 Super. Even the RTX 2070 is able to surpass the RTX 2080 Super in this test.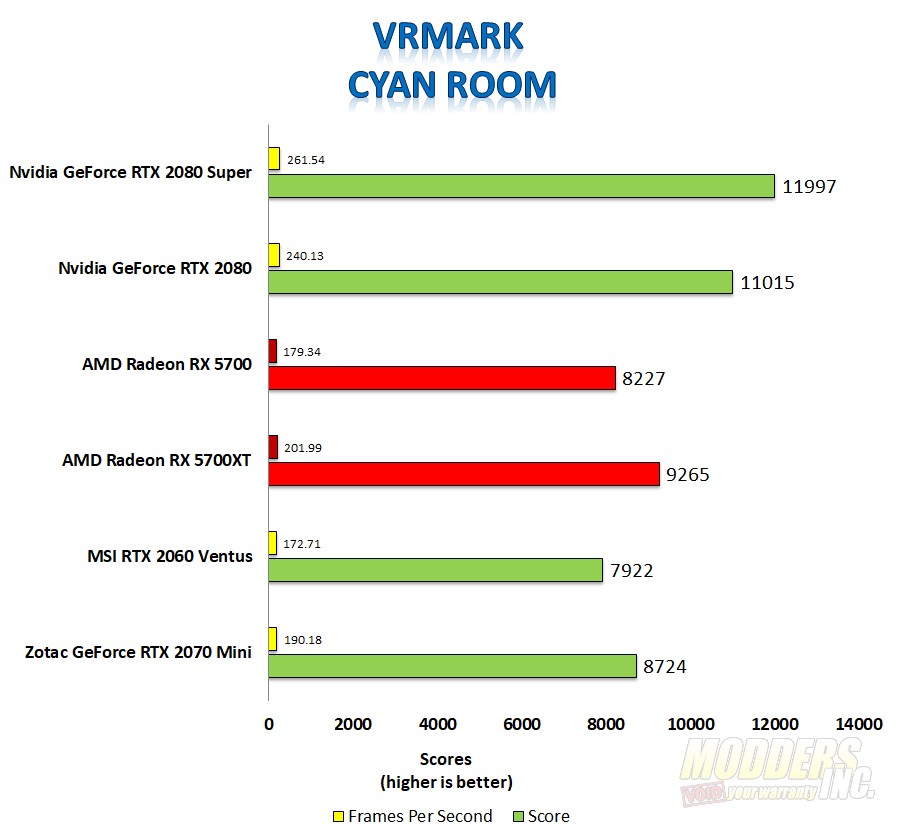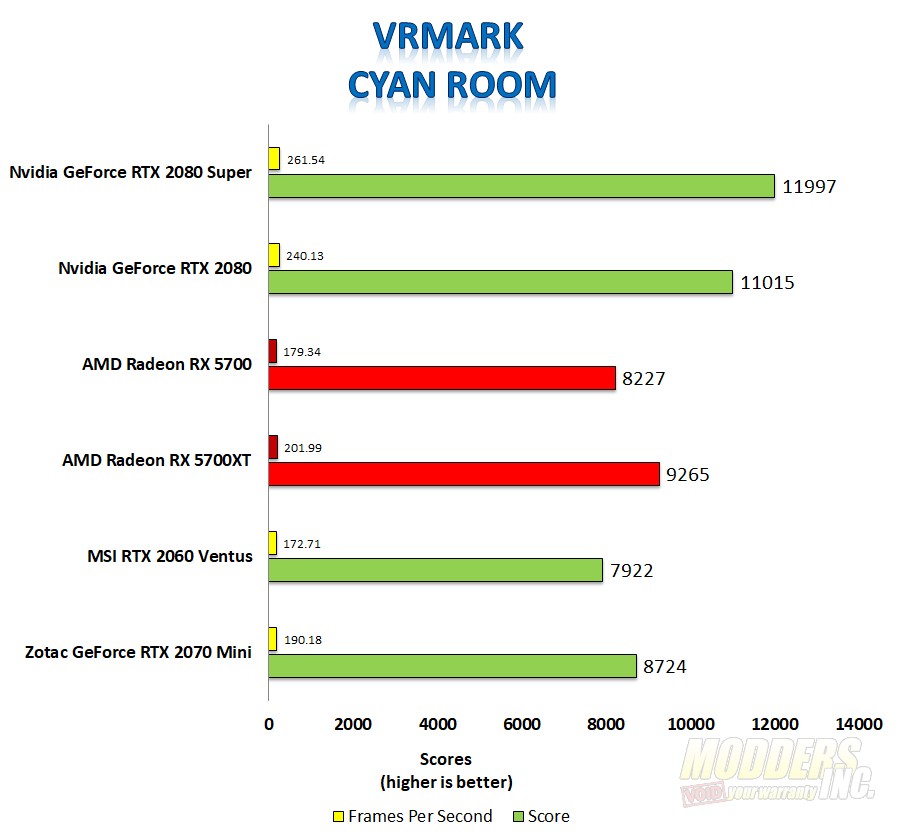 As the performance requirements go up, so does the RTX 2080's score. This test is what I would expect to see from a new GPU. Here the RTX super scores 11997 points and 261 FPS.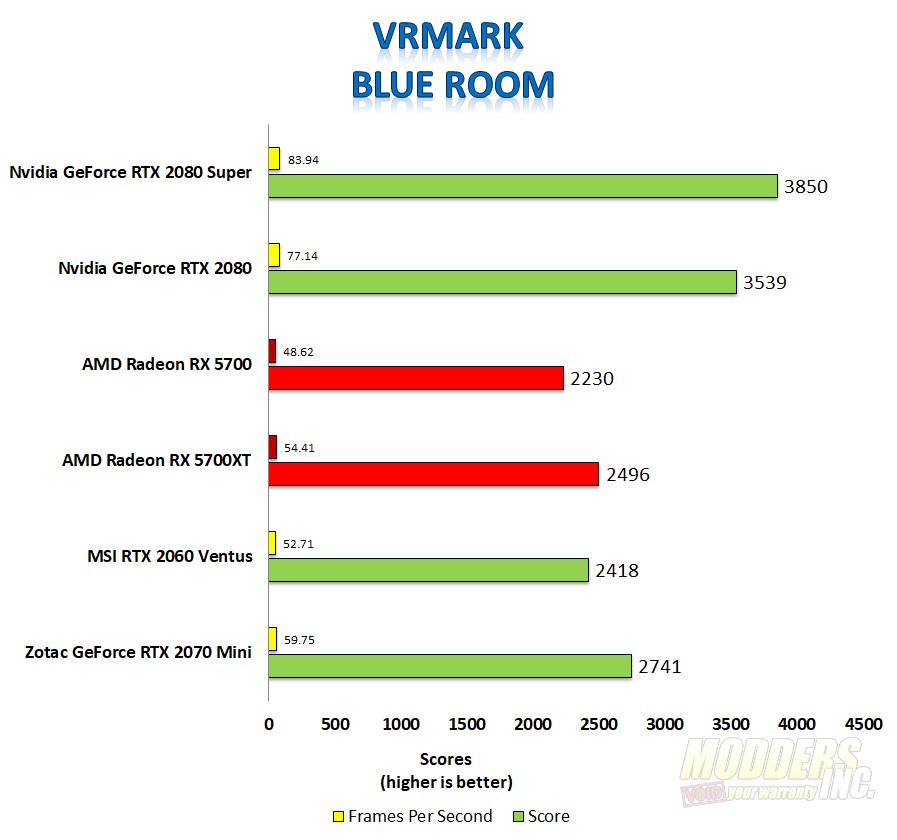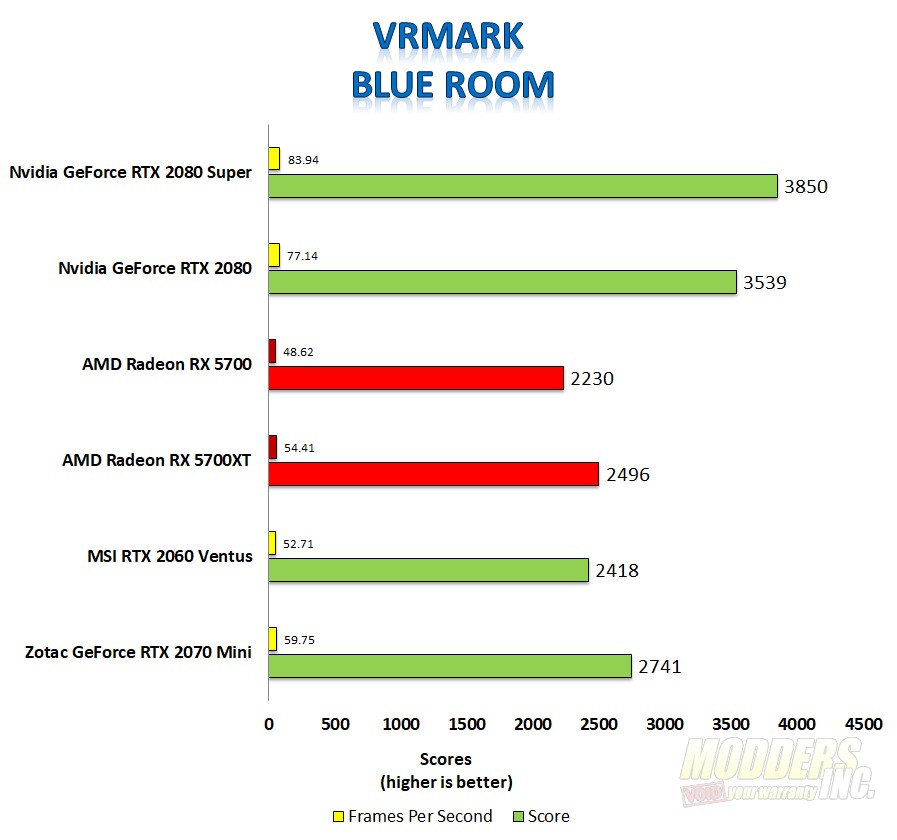 In Blue Room, the RTX 2080 Super scores 3850 points with an average frame rate of 83.94 as compared to the RTX 2080 at 3539 and 77.14 FPS.
Unigine's Superposition features both a monitor benchmark but also a VR load as well. I used the 4K optimized and 8K optimized presets. Superposition also allows you to explore the environment in VR Mode with your headset connected.
In the 4K optimized test, the RTX 2080 Super scores 9610 points and in the 8K test it scores 4074 points. The RTX 2080 scores 8870 and 3744 respectively.