Page 2 »
Slick, simple, functional, no frills, but sometimes that is a good thing.  A lot of fan controllers out there on the market seem to try to be "over the top" jewelry for your case.  but what if you just want a fan controller that simply works, and works well?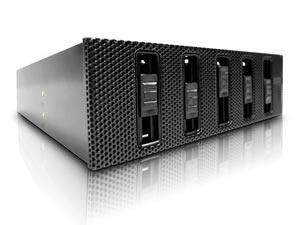 Sponsor: NZXT
[hr]
First Look – Packaging and Information
In true function over form, the packaging the Sentry Mesh comes in is not fancy.  A sturdy form fitting box with the hardware (screws) you will need to install it.  No "flash", but it's a box, after all.  Including a couple of zip ties may have been a nice touch, but not a deal-breaker.
Inside the box you find your treasure all wrapped snugly and securely in a sturdy plastic wrapping to protect it from scuffing or scratching that the box itself could administer.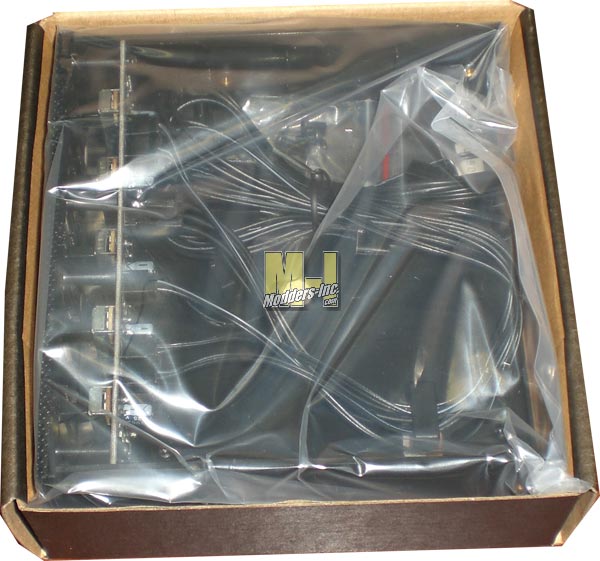 The include instructions are straightforward and simple- detailing very well how to install the fan leads/wires you may have to the fan controller wiring, how to hook it up to your systems power supply, and how to mount it in your desktop case (it takes up one available 5.25 optical drive slot in your case).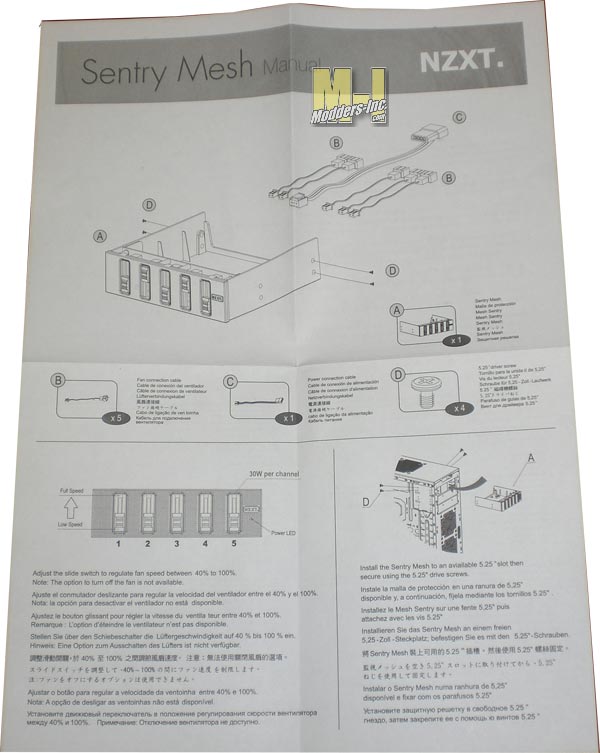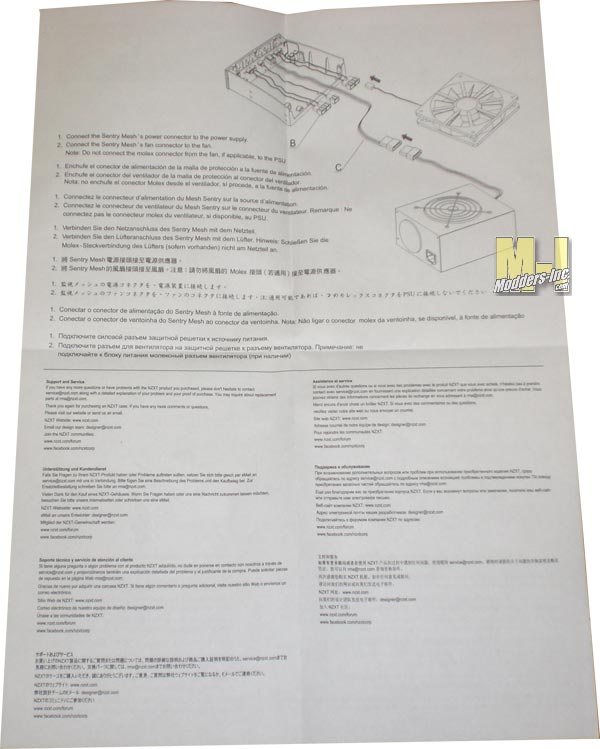 | | |
| --- | --- |
| Installation     |  5.25″ ODD |
|  Color      |  Black |
|  Material      |  Plastic & Mesh |
|  Panel      |  Scroll |
|  Fan Channels      |  5 |
|  Connections      |  3-Pin |
|  Wattage     |  30W |
|  Manual      |  Min 40% |
|  Control      |  Voltage |
Features:
| | |
| --- | --- |
| • | Mesh design to camouflage with mesh facade |
| • | Five 30W Controls |
| • | Easy-to-use sliders |
From the manufacturer: "Simplicity and functionality at its best, NZXT's Sentry Mesh Fan Controller stealthily accommodates your case with a black steel mesh front and solid slider controls. Five 30W channels provide more than sufficient capacity for high speed fans to reach their full potential."