« Intro
|
Page 3 »
This is a slick fan controller. I really do like it- simple (not much to go wrong), stealthy (does it's job like after a Barry Sanders touchdown- hand the ball to the ref and move on). The sliders move very smoothly- everything about this controller seems to be a very high quality for the low low price.

Opening up the wrapping reveals the guts of the unit- nothing fancy, but it doesn't need to be either.  Nicely bundled and labeled wires of substantial gauge, and a little bag of mounting screws.  Spoil me NZXT and throw in a half dozen zip ties and it would be all you need to do a nice install.  No problem, though, NZXT- you supply the quality and I'll get the zip ties….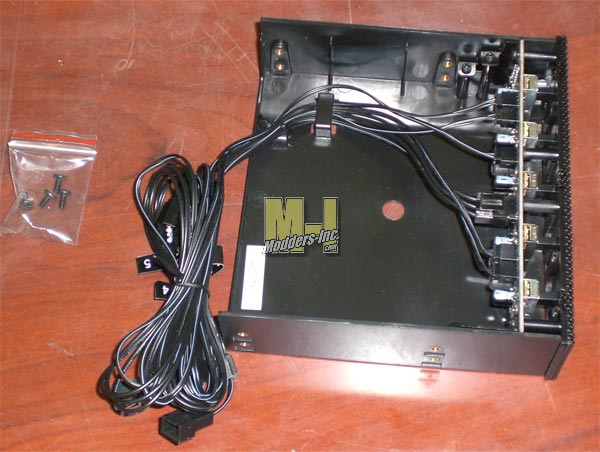 Just a quick closeup shot of how the wiring is labeled- each wire is labeled according to the sliders on the fan controller, with the "1" shown below corresponding to the leftmost slider on the unit.  Nice touch!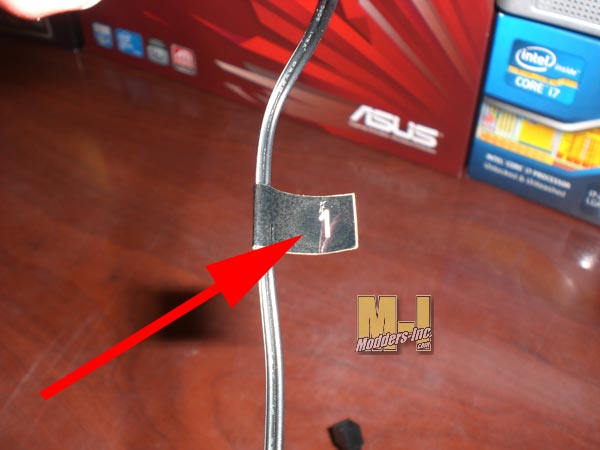 A closeup of the front bezel.  Clean.  Nothing fancy.  It will blend perfectly with a TON of cases out there- to the point that it will look OEM (original equipment manufacturer [=from the factory])  Doesn't get much slicker than that.  But this pic shows one of only two things I'd like to see done a bit differently that wouldn't cost much to include. More on that a bit later though…

Side shot of the unit- nicely embedded brass fittings for mounting- no screwing metal thread cutting screws into plastic here, folks- good stuff!  Real metal screws with brass bushings to screw them into.  Thanks NZXT!!  All in all, this fan controller is almost PERFECT for the price.  Why not perfect? Read on….