« Page 2
|
Page 4 »
OK, so, sorry for the teasing on what really could be bettered to make this controller perfect, but I'm pressing on with the install which will help show you.  

For the test subject, I have an older 100% aluminum WHS (Windows Home Server) that I scratch built with the old case with modern components.  I like the case- it's bare metal, but filters and moves air nicely.  I've got 5 2Tb drives in there protected with 3 NoiseBlocker fans and I used to control them with a few Rosewill controllers, but using the pci mounts in the back doesn't exactly make them easy to adjust.  This runs 24/7- 365 days a year and keeping everything cool (quietly) is very important. The arrow shows where it's final destination will be.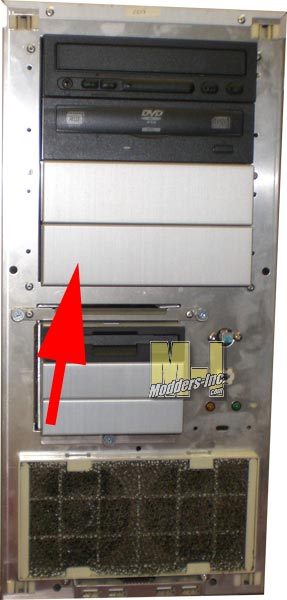 Below shows a pretty much standard layout of the 5.25 mounting on a lot of older cases.  The holes in the side of the NZXT unit will line up with the slots shown by the arrows below- slide the unit in carefully, start the screws (all 4) by hand, then….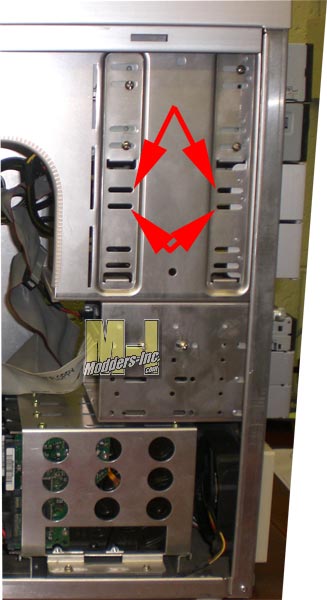 Align the front of the NZXT unit with the front face of the other 5.25 drives or block-off plates.  Tighten one screw on each side to get your alignment, and then tighten all four completely.  Mounted!! :)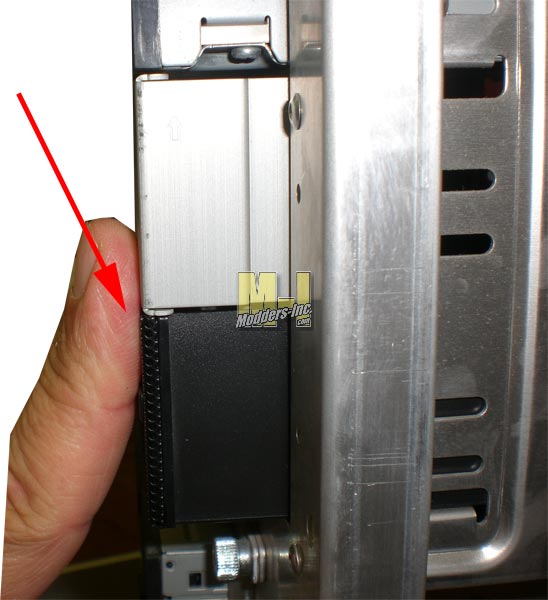 Once tightened down, it is very simple.  You have one Molex connector (the 4 prong ones with one side having rounded corners) that plugs into one of your power supply leads and the rest (three prong) get connected up to your fans.  Easy stuff. Viola! you are done!