« Page 3
Bench Marking
The testing will be done with:
– AMD 64 3500 
– Gigabyte GA-K8N Pro-SLI x16PCIe 
– 2 Gig of OCZ EL DDR PC-3200 Dual Channel PC3200 DDR 
– LiteOn DVD/CDR Drive 
– Maxtor Hard Drive
     I first tested the Flash Drive using HD Tach to check the Sequential Read of the drive. What this does is test how fast it can read data in sequence without a loss of performance. You can see that it was able to maintain a Sequential Read of 29.5 MB/s for over half the size of the disk. A slight decrease started to happen but it never went below 26 MB/s with an average of 27.3 MB/s. I expected this as we are talking about RAM and not a physical hard drive with moving parts. Still this in incredibly fast for a Flash Drive.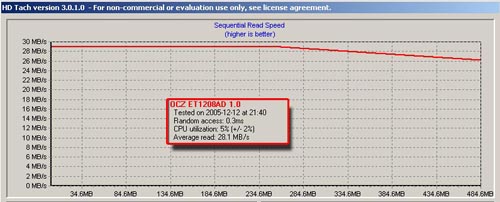 Ok, seeing how fast it can read is fine but real world test is what we like to know. For this I like to use a program called DiskBench. DiskBench can create or use a file for testing the actual time it takes to transfer a file. The screenshot below shows my first test results. I told DiskBench to create a file, approximately 400 MB on the Rally Flash Drive.  It was able to create file that was 419 MB in 43516 milliseconds or 43.516 seconds.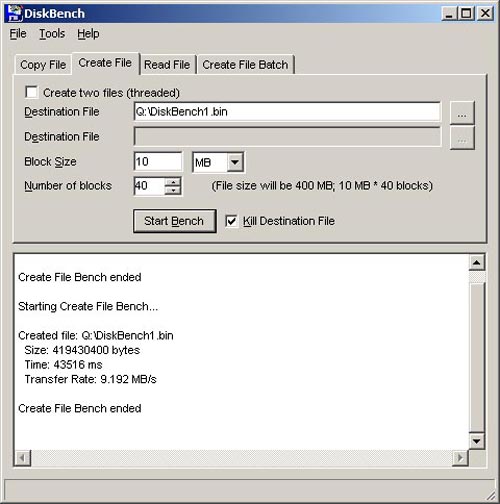 My next test was to use it as it was intended to be used for, transferring files. I picked a file that was close to 300MB and transferred it to the OCZ Rally Flash Drive. It was able to maintain a transfer rate of 11.547 MB/s in 24547 ms or 24.547 seconds.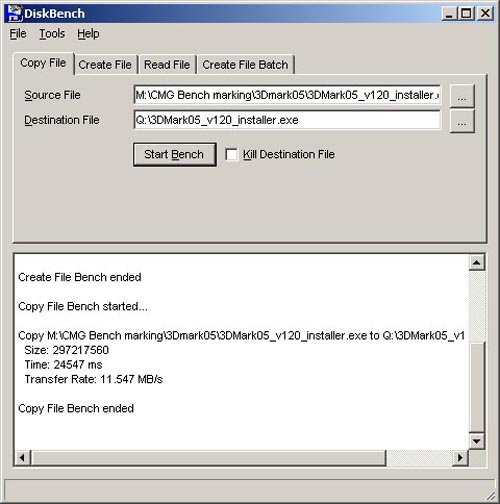 I did the same test, but his time I transferred the file from the flash drive to the hard drive and I got the same results as before.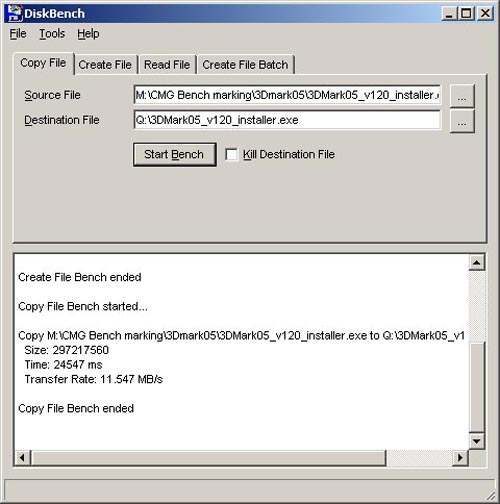 The OCZ Rally Flash Drive is by far the fastest Thumb Drive I have had a chance to test. OCZ has taken the flash drive market by storm and has kicked up the speed to Over Drive! No more waiting to transfer files to slow and out of date drives or writing a CD to take a file from one PC to another. With the speed, convenient, and simplicity the OCZ Rally High Performance USB 2.0 (Dual Channel) Flash Memory Drive is a natural choice when looking to purchase a Flash Drive.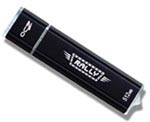 Pros

---

Cons

---

-Fast Transfers 
-Small size 
-Available in different sizes up to 2 GB's 
-No special drivers needed
-The small Black cap may get lost